By Christy Peterson
This incredible tour package made its way to Charlotte, North Carolina on April, 18th 2023. This tour package is absolutely stacked, with Entheos, Signs of the Swarm, Archspire, and of course, Whitechapel.
---
ENTHEOS
Entheos kicked off the show with my personal favorite song from them, "Remember You Are Dust." Chaney Crabb was bringing the energy by jumping and coaxing the crowd to move too in between her fierce growls. Next, they knocked out "Absolute Zero," "In Purgatory," and "White Noise." I was impressed with this set list, it was honestly perfect and everything I wanted to them perform. I wish the crowd was as jazzed as I was to be witnessing Entheos. They did perk up a little bit after Chaney chastised the crowd for a lack of crowd surfing and movement. You really can't deny Chaney's requests! She is a powerful frontperson! Instrumentally, the band was extremely tight! It sounded incredible. Navene was making those tech death rhythms look easy. Everyone on stage looked like they were having a blast! Chaney and Navene are touring with Brian James and Robert Brown on strings, both additionally bringing a lot of energy to the performance. They finished their set with "Darkest Day."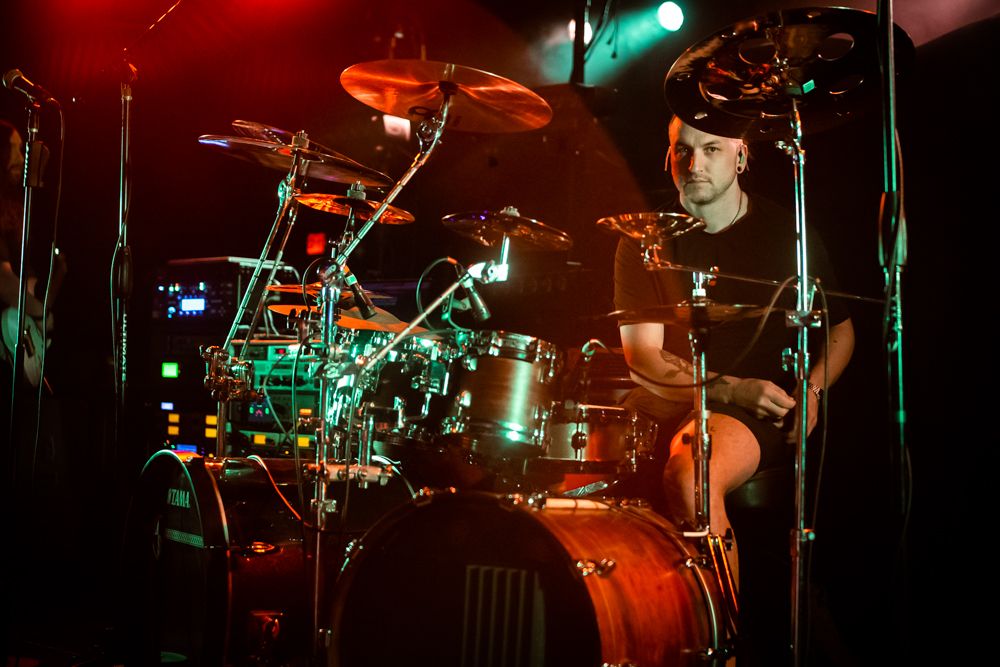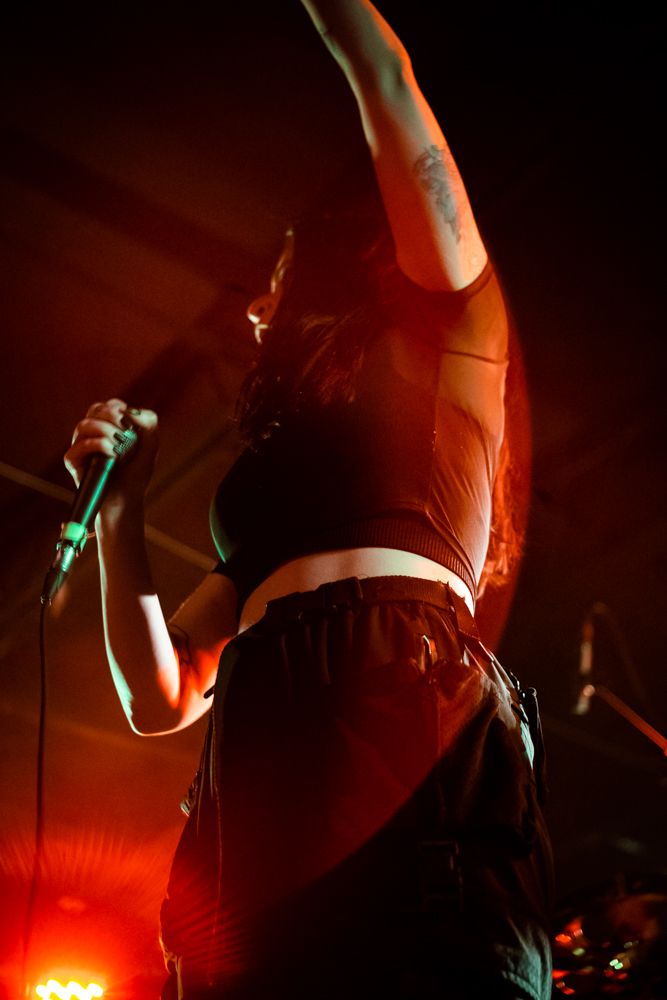 ---
SIGNS OF THE SWARM
Up next was the rapid fire, groovy, booty shaking metal boys, Signs of the Swarm. These guys really were having a ball and the crowd was too. There were a lot of crowd surfers, continuing on from the end of Entheos' set. They played two new songs early in their set. One titled, "Amongst the Low and Empty" and the other is still unannounced! On stage, it was hard to tell for sure but it looks like one of the guitarists was using an Orange cab, which I found to be surprising for this genre. Regardless, they sounded massive live and had a very entertaining set!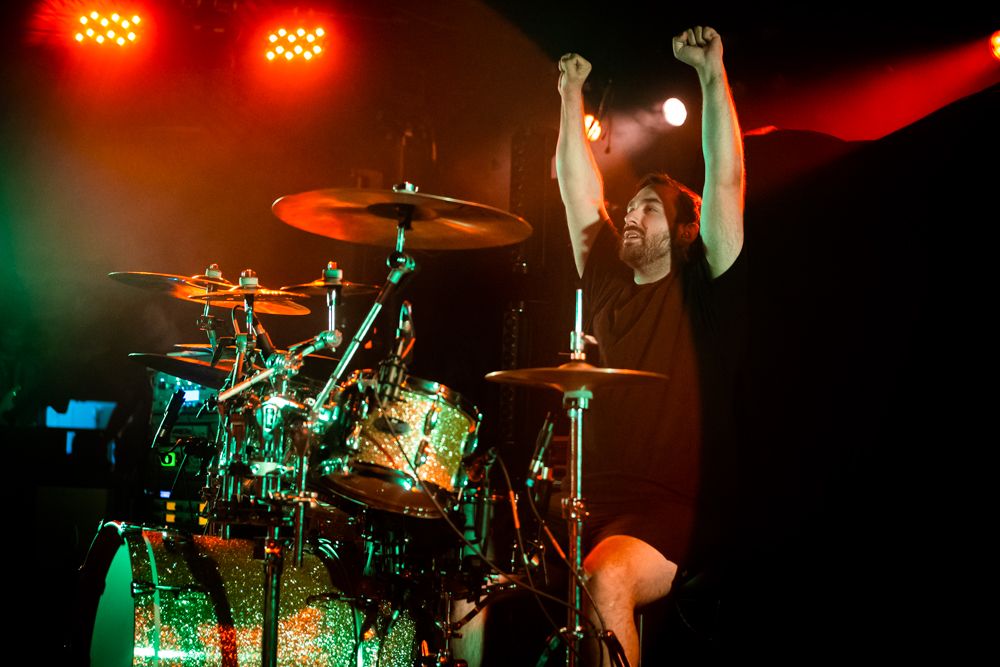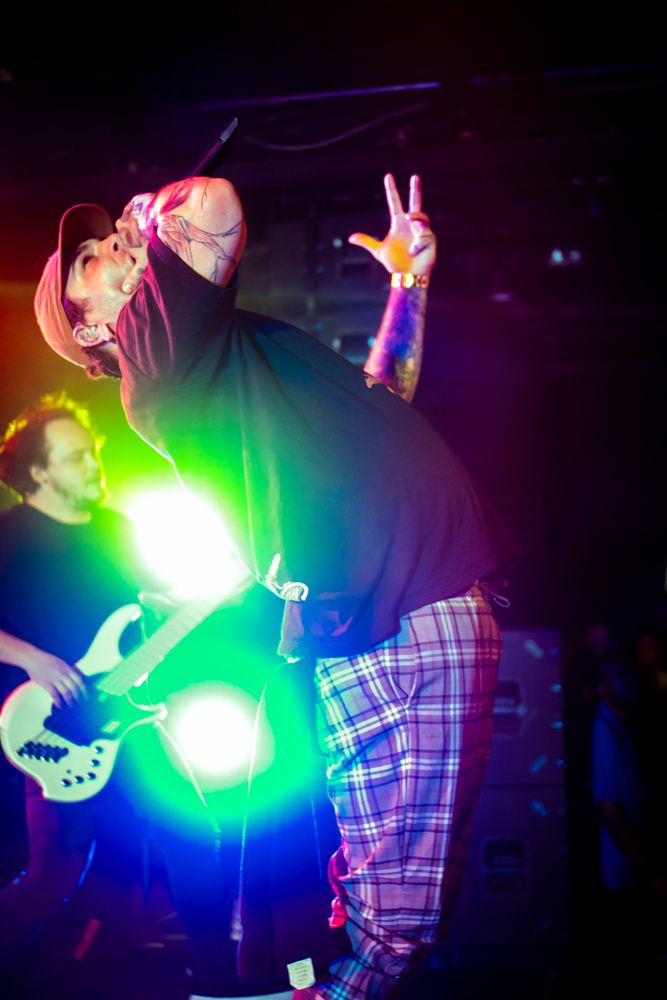 ---
ARCHSPIRE
Archspire took over the stage next and gave us everything one would expect from seeing them perform, and more! With Ollie's continuous banter in between each ridiculously complex song, Dean's rubber ducky shorts, and the crowd's additionally wacky energy (cheers to the guy holding his prosthetic leg up in the crowd), it was impossible to have a bad time during this set. They sounded monstrous and virtually perfect compared to their recorded tracks. From what I could see, it looks like they use a Kemper profiler, a Fractal Axe-FX II XL, the Shure SLXD4, a Darkglass Microtubes 900 v2 head, and a Behringer X32 rack. Basically, stacked gear. Their setlist was also a wonderful mix of what one would expect to hear from Archspire. Right before launching into, "Calamus Will Animate," Ollie teased the crowd by saying, "You guys own guns right?" and the song immediately started blasting off with it's gunshot beats. Some of my other favorite Ollie quotes include: "Run in a figure 8 as fast as you can!" "Get your legs up, and that one guy, get your peg leg up!" "Pick a sceptor, it's mutha fucking twister time!" And yes , they did in fact play the game Twister with the crowd, which ended in a wall of death. They finished their set with the bops, "Involuntary Doppelganger" and "Drone Corpse Aviator." I can't wait to see them perform again, hopefully it will be soon!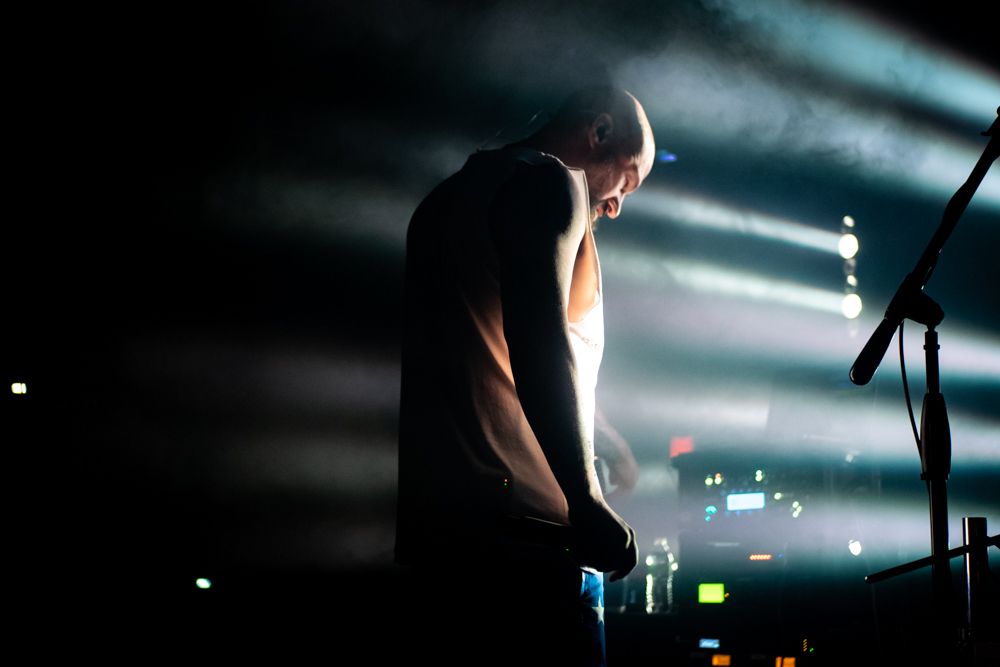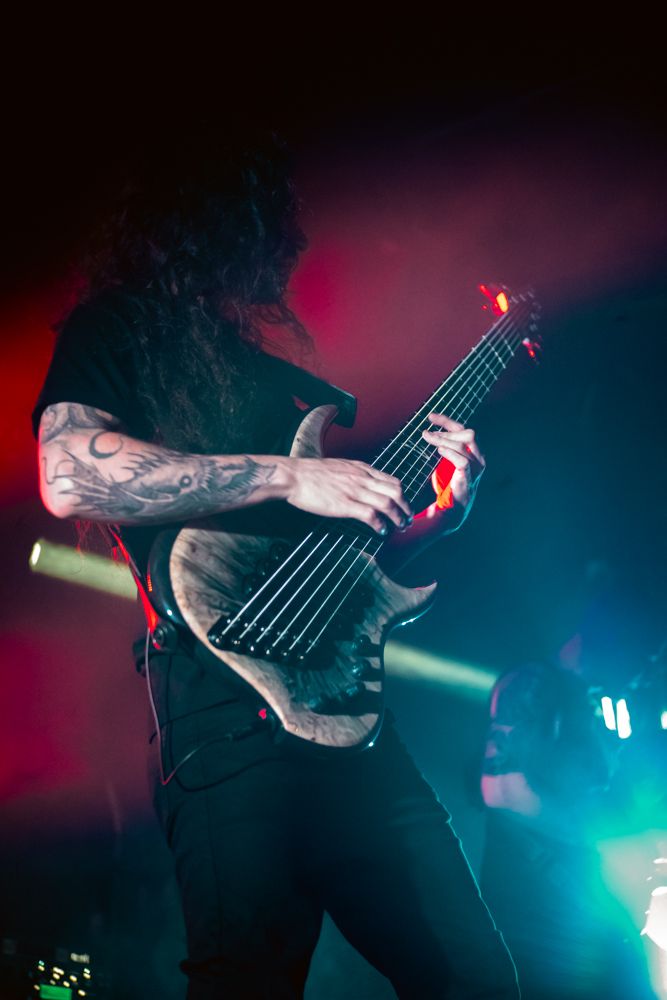 ---
WHITECHAPEL
To finish off the night, Whitechapel stormed the stage. The crowd was bursting with energy, and there was not a single moment without a form of movement in the crowd. Crowd surfers were nonstop! It was great seeing everyone going feral. Performance-wise, obviously, these deathcore vets sounded perfect, as always. This was their first headlining tour in four years, and they performed the entirety of their 2019 album, The Valley. Everything sounded tight, from Phil's vocals right down to the amazing cymbal work from Brandon Zackey on drums. My favorite quote from Phil was, "No time to be sad, this next one's about murder! JUMP, JUMP, JUMP, JUMP!" For their encore, they performed, "Prostatic Fluid Asphyxiation," "Possession," and "This is Exile." Overall, this was a phenomenal performance. One can never be let down by Whitechapel live. They consistently put on great shows!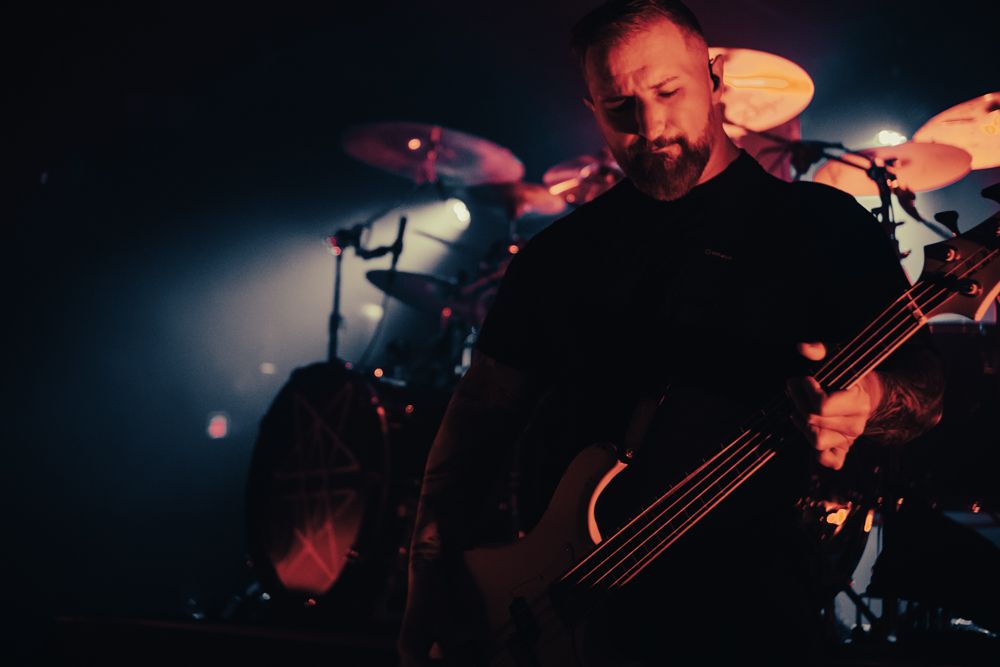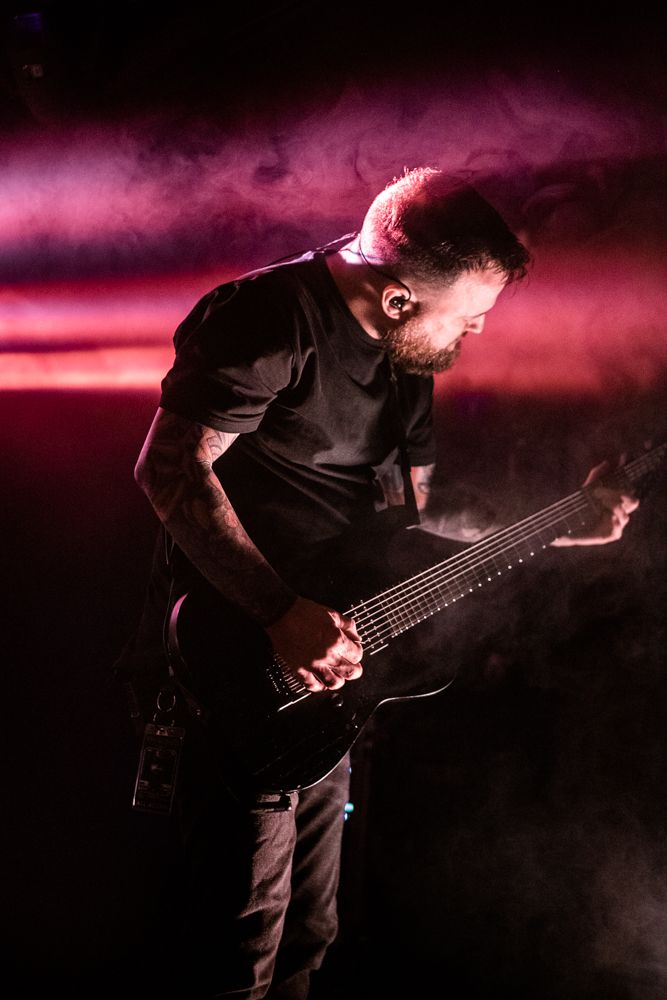 ---
If you would like to have a blast and witness this stacked tour package yourself, the tour is going until May 13th! You will not be disappointed with this one.