Normally on a Friday night, I would be sitting on the couch, playing some video games, and ordering a pizza. But, for some reason on November 17th, I decided I wanted to shake things up a bit. But what could I do? Go out to a bar? Go see a movie? How about go to The American Airlines Center in Dallas, TX to see Ricky Martin, Enrique Iglesias, & Pitbull on The Trilogy Tour. Well... I'm sure you can guess what I did.
---
Starting off the night was Ricky Martin. Not only did he give one of the most incredible performances I think I ever saw, but the entire stage was alive with lights, video, dancers, and band members. I've been to my fair share of shows where the crowd gets intense with crowd surfers, moshers, and crowdkillers, but none of them could match the energy that I witnessed as Ricky Martin delivered his performance. From screaming fans with tears running down their faces to people dancing nonstop in some very tall high heels, the crowd was alive and ready to party the night away.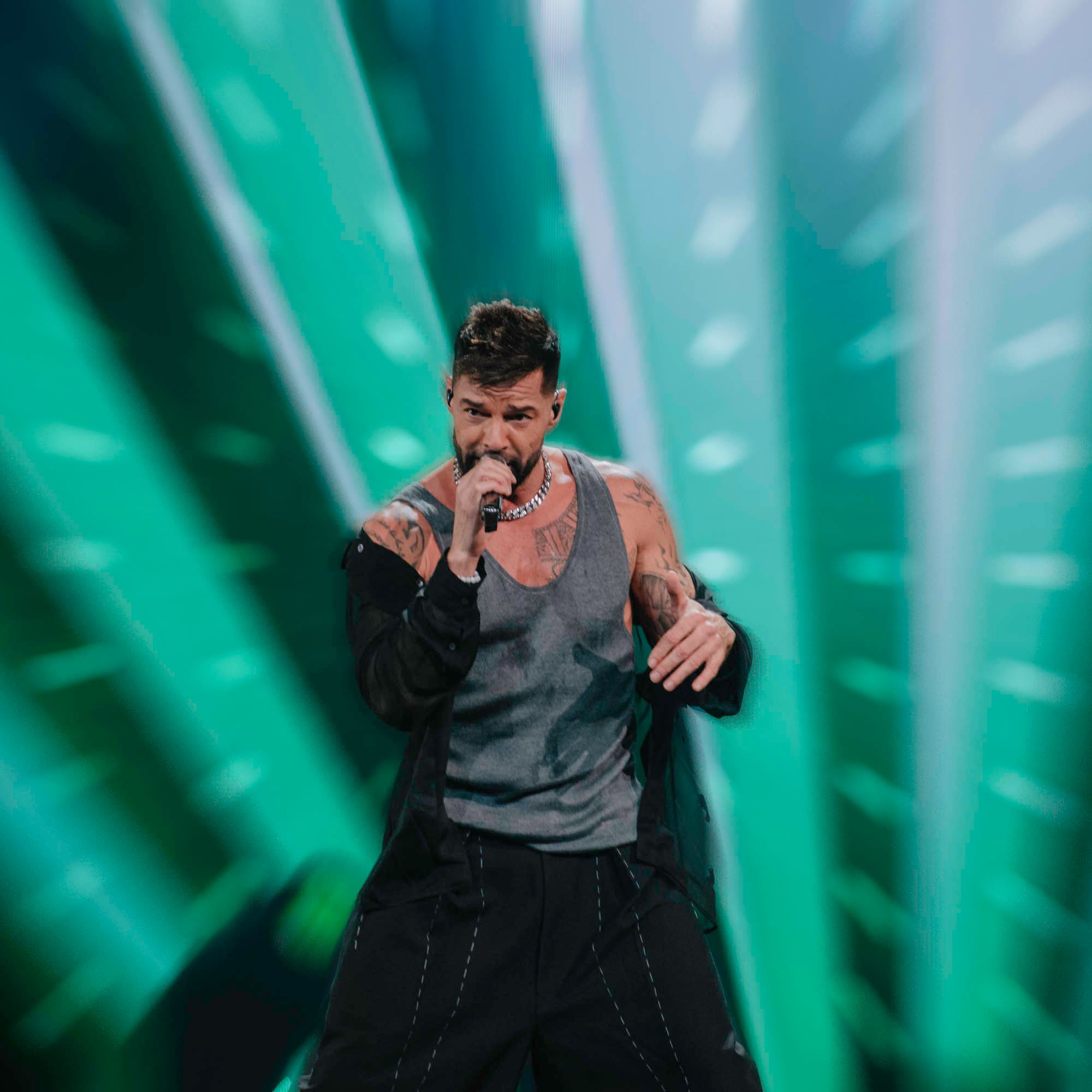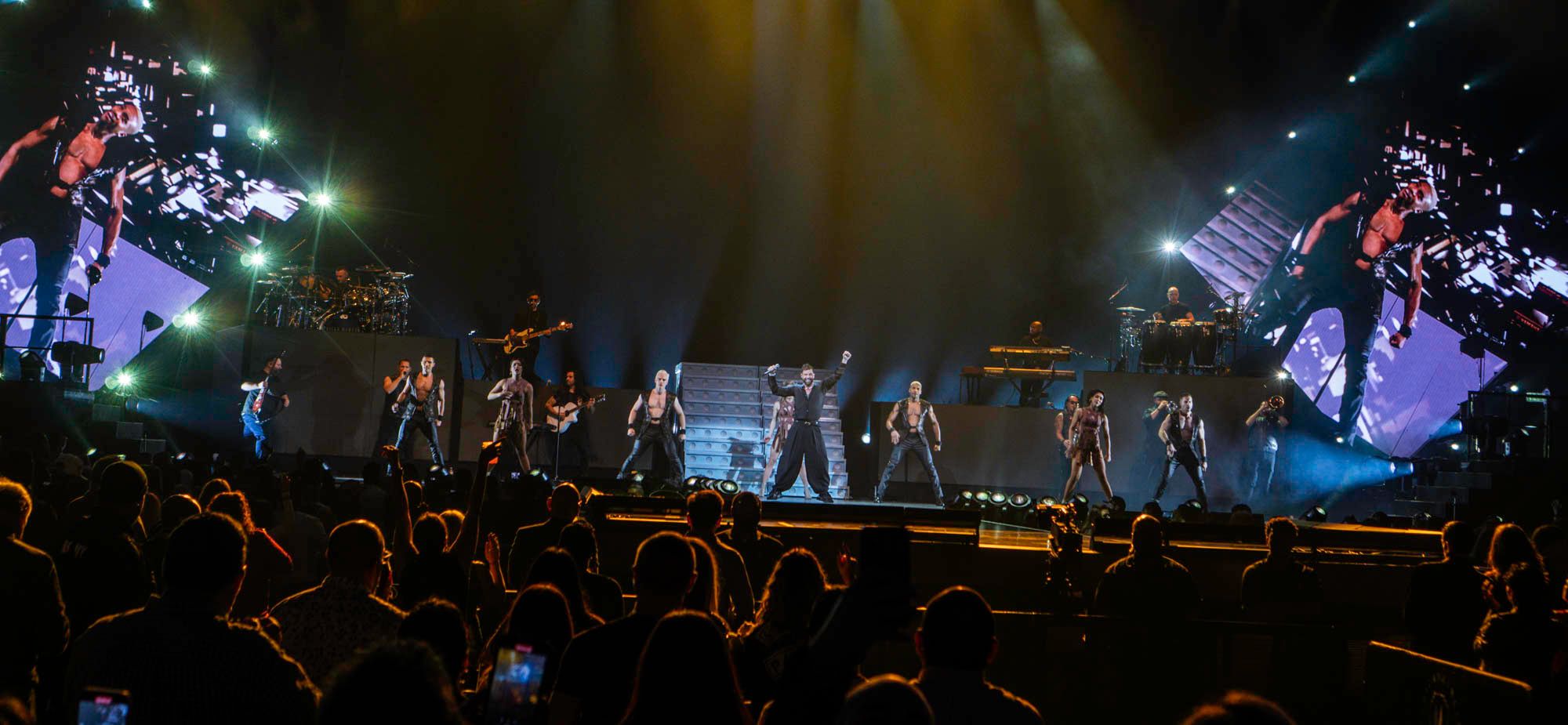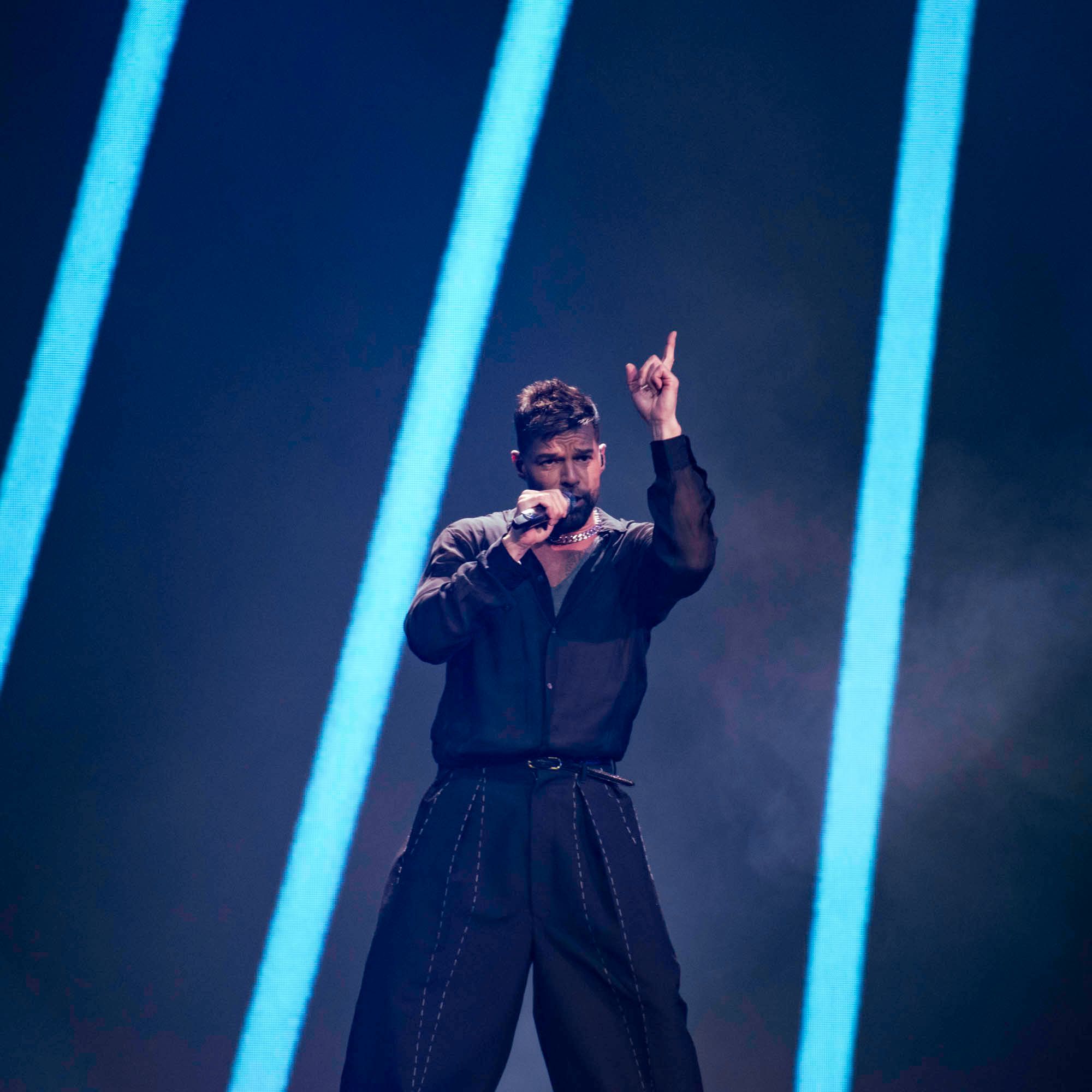 Setlist (according to setlist.fm)
1. Pégate
2. María
3. Adrenalina (Wisin cover)
4. Shake Your Bon-Bon
5. Lola, Lola
6. She Bangs (English Version)
7. Vuelve
8. La mordidita
9. Por arriba, por abajo
10. Vente pa' ca
11. Livin' la Vida Loca
12. The Cup of Life
---
Enrique Iglesias took the stage next and it was honestly pretty metal. Taking the stage to smoke and lasers while throwing the horns up is as metal as it comes. Following the performance from Ricky Martin would have been next to impossible for almost any performer, but not Iglesias. Not only did he sing his heart out, but the way in which he interacted with the crowd was next level. Every direction he turned was followed by thousands of screaming fans. Fans also got a special treat as Iglesias traveled from the main stage to a smaller one in the middle of the crowd.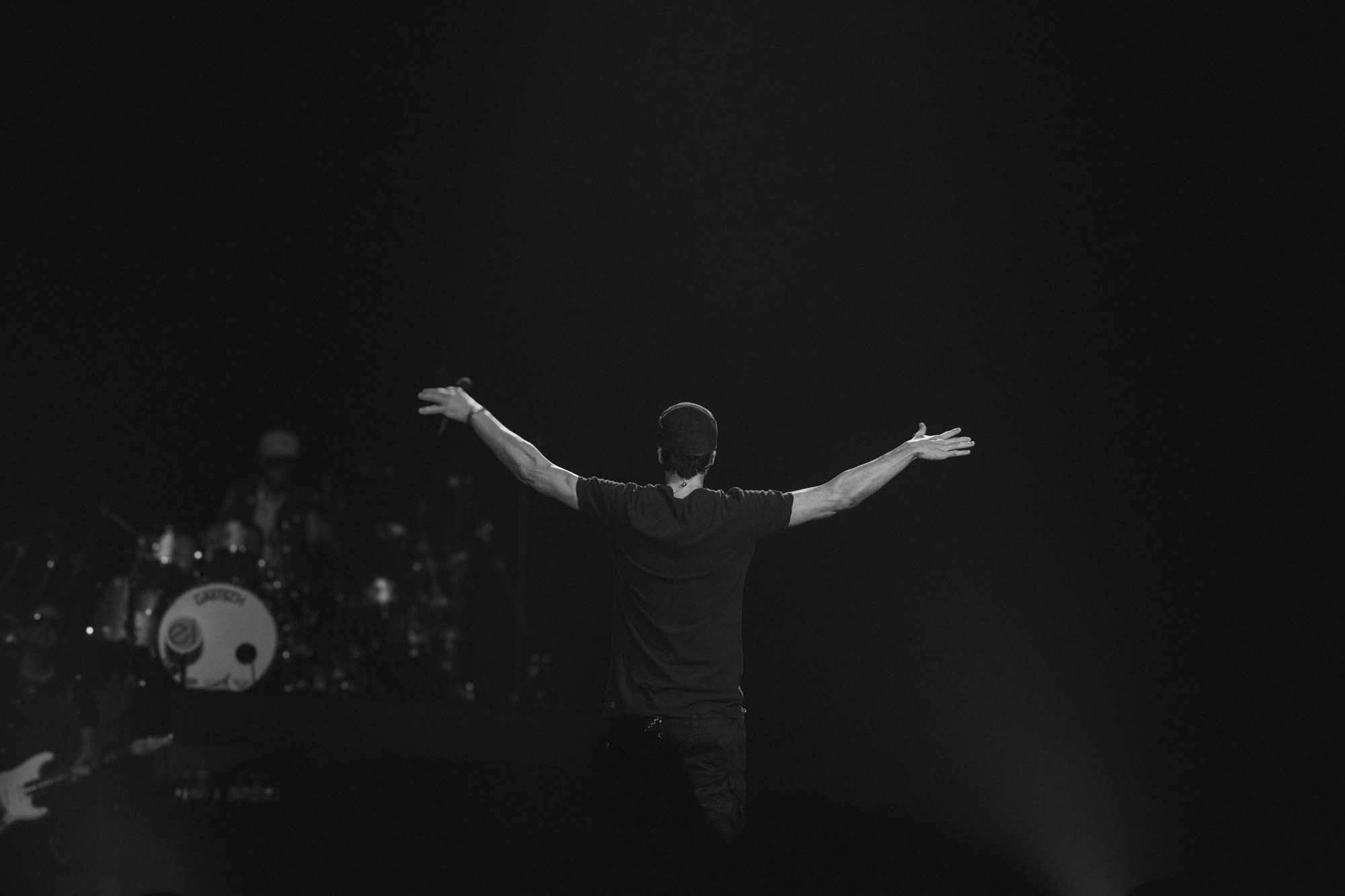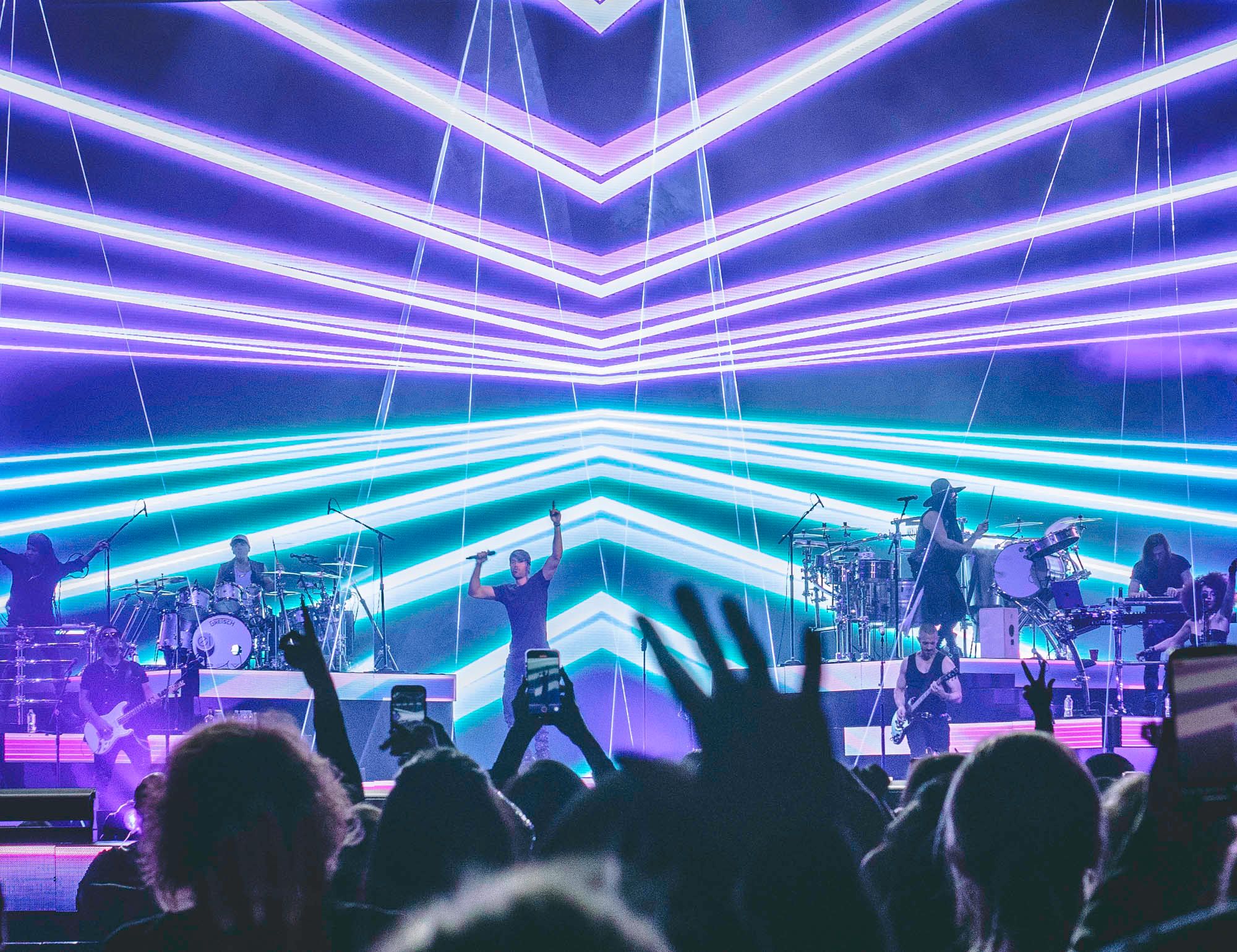 Setlist (according to setlist.fm)
1. Tonight (I'm Lovin' You)
2. Be With You
3. Duele el corazón
4. Bailamos
5. Cuando me enamoro
6. Loco
7. Me pasé
8. Súbeme la radio
9. Escape
10. Sweet Dreams (Are Made of This) (Eurythmics cover)
11. I Like It
12. Hero
13. El perdón (Nicky Jam cover)
14. Bailando
---
Closing out the night was Mr. Worldwide, Mr. 305: Pitbull. It definitely threw me back in time hearing Pitbull perform live. I'm sure I'm not the only one who's middle school and high school dances had several Pitbull songs played throughout the night. Pitbull's ability to not only deliver studio quality sound while dancing and running around the stage was unparalleled. Now I know I said that the crowd was going crazy for Ricky Martin and Enrique Iglesias, but they absolutely lost all bit of sanity for Pitbull. I saw people dancing and jumping in the stands all the way to the floor (well their seats were ground level, the fans were dancing on the chairs). While his entire performance was incredible, one of the best moments had to have been when a fan gifted him a Pitbull plushie which Pitbull graciously accepted, hugged, and gave back to the fan. That moment solidified how truly special he is to his fans.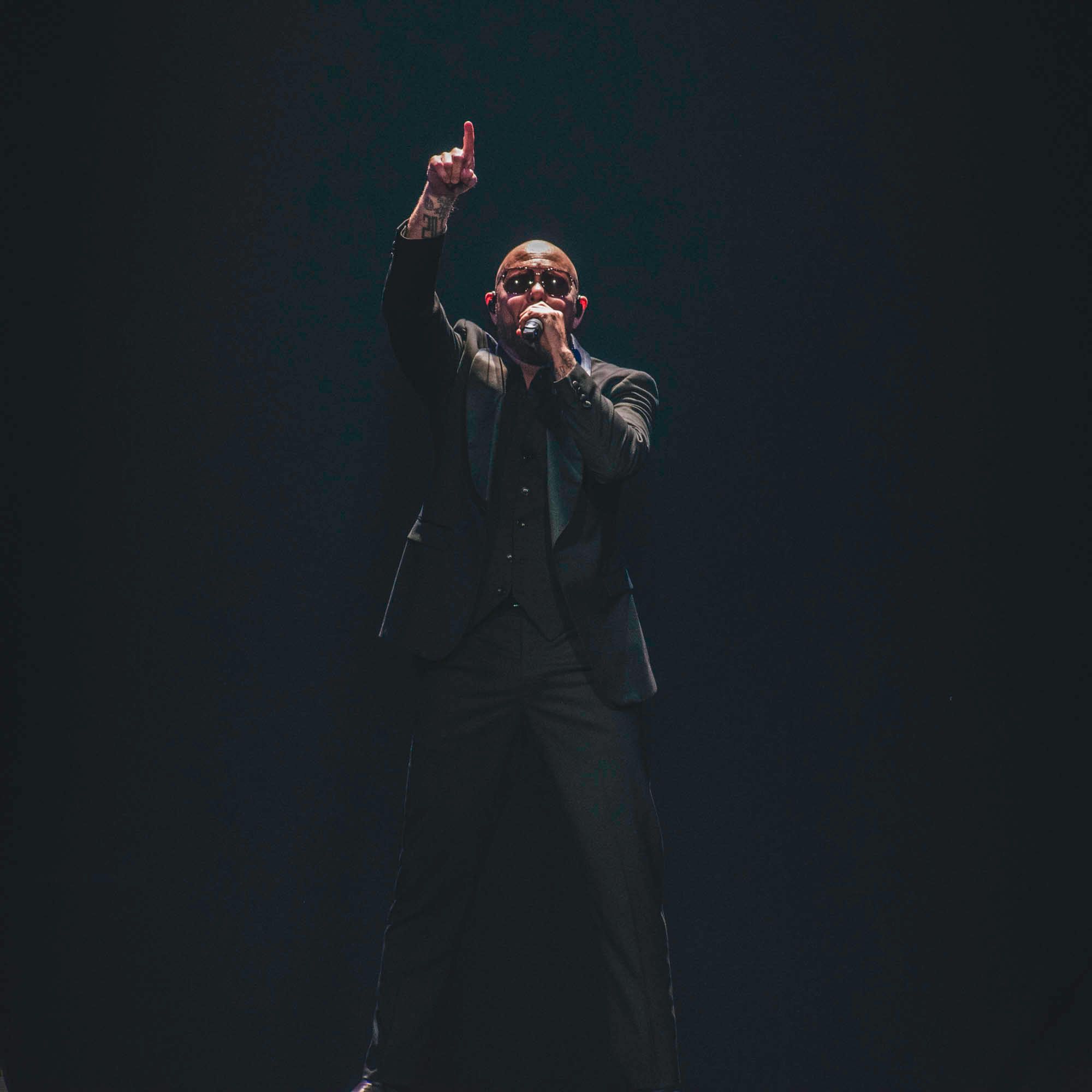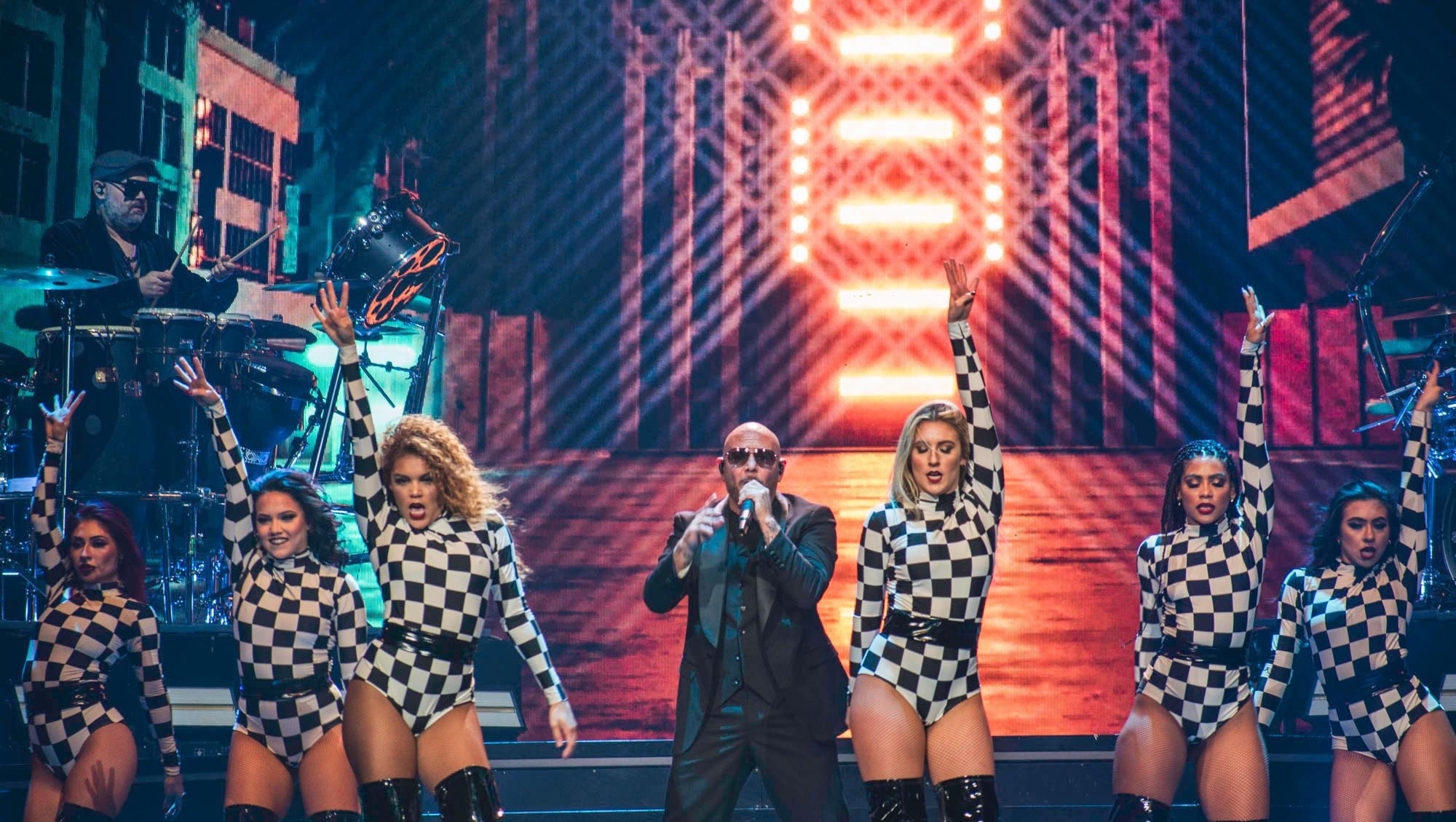 Setlist (according to setlist.fm)
1. Don't Stop the Party
2. Hey Baby (Drop It to the Floor)
3. Hotel Room Service
4. International Love
5. Rain Over Me
6. Gasolina (Daddy Yankee cover)
7. On the Floor (Jennifer Lopez cover)
8. DJ Got Us Fallin' in Love (Usher cover)
9. Culo
10. I Know You Want Me (Calle Ocho)
11. JUMPIN (Lil Jon cover)
12. Timber
13. Fireball
14. Time of Our Lives
15. Give Me Everything
---