by Daniel Macadangdang
It was a wild Monday night party for the PNW as French Kiwi Juice (FKJ) wrapped up the last stop of his 2023 tour in Seattle.  The legendary multi-instrumentalist filled the entire stage with all of his gear making it a remarkable night for fans to hear all the deconstructed layers of his moody compositions.
Kicking off the night was Richie Griner, an Afro-Filipino musician that was Australian born but raised in the Philippines.  His music fuses genres of Funk, Jazz, Hip-Hop, and Soul creating a complementary and perfect opening act for FKJ and fans.  As a multi-instrumentalist as well, his performance was the perfect way to kick off the show and to amplify everyone's excitement.  
---
FKJ's performances are all about storytelling.  He entered the stage through a wooden door and fans watched through the lens of seeing him arrive back home transitioning into his creative element.  Colorful orange hues from ambient lamps lit the stage and in addition to keyboards, drums, guitars, and his saxophone – multiple rugs, vinyls, a record player, and a couch was added to the environment to further emulate the coziness of his home.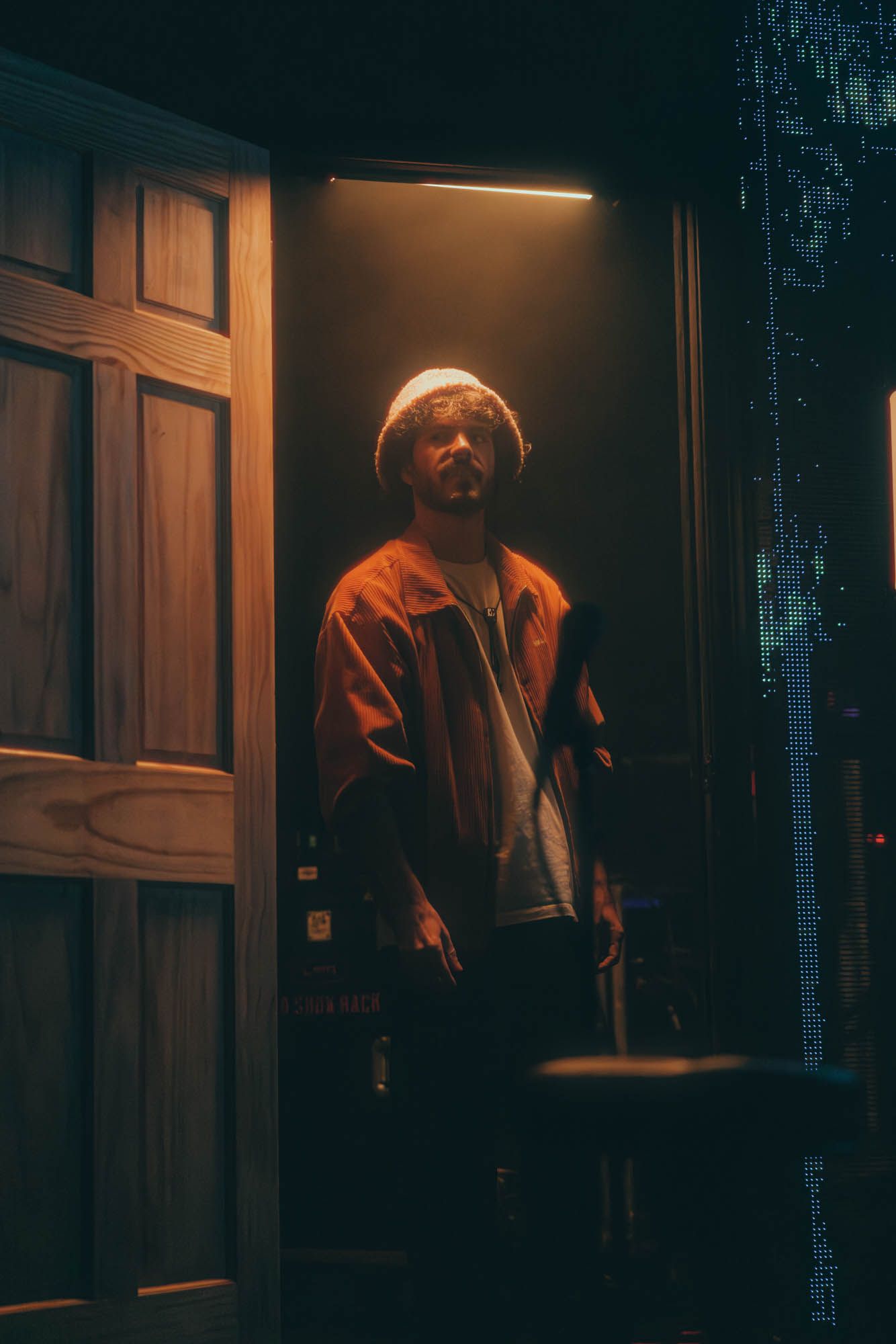 The set started with FKJ pouring himself some tea and playing Al Green's "Let's Stay Together" on the record player.  He proceeds towards the couch to lay down and decompress, but the record begins to skip as soon as he gets comfortable.  He curiously sits back up, heads over to the record player, readjusts the needle to remedy the record error, and returns to the couch to resume his moment of peace.  Yet again, the record begins to skip, but so seamlessly and effortlessly, this became a transition to leverage the skipping as a looped sample and he began the musical journey that no one could've anticipated. Fans screamed tumultuously and the surprise and delight was all due to the unpredictability. I've never seen an artist start a show like this and honestly, I'm here for it.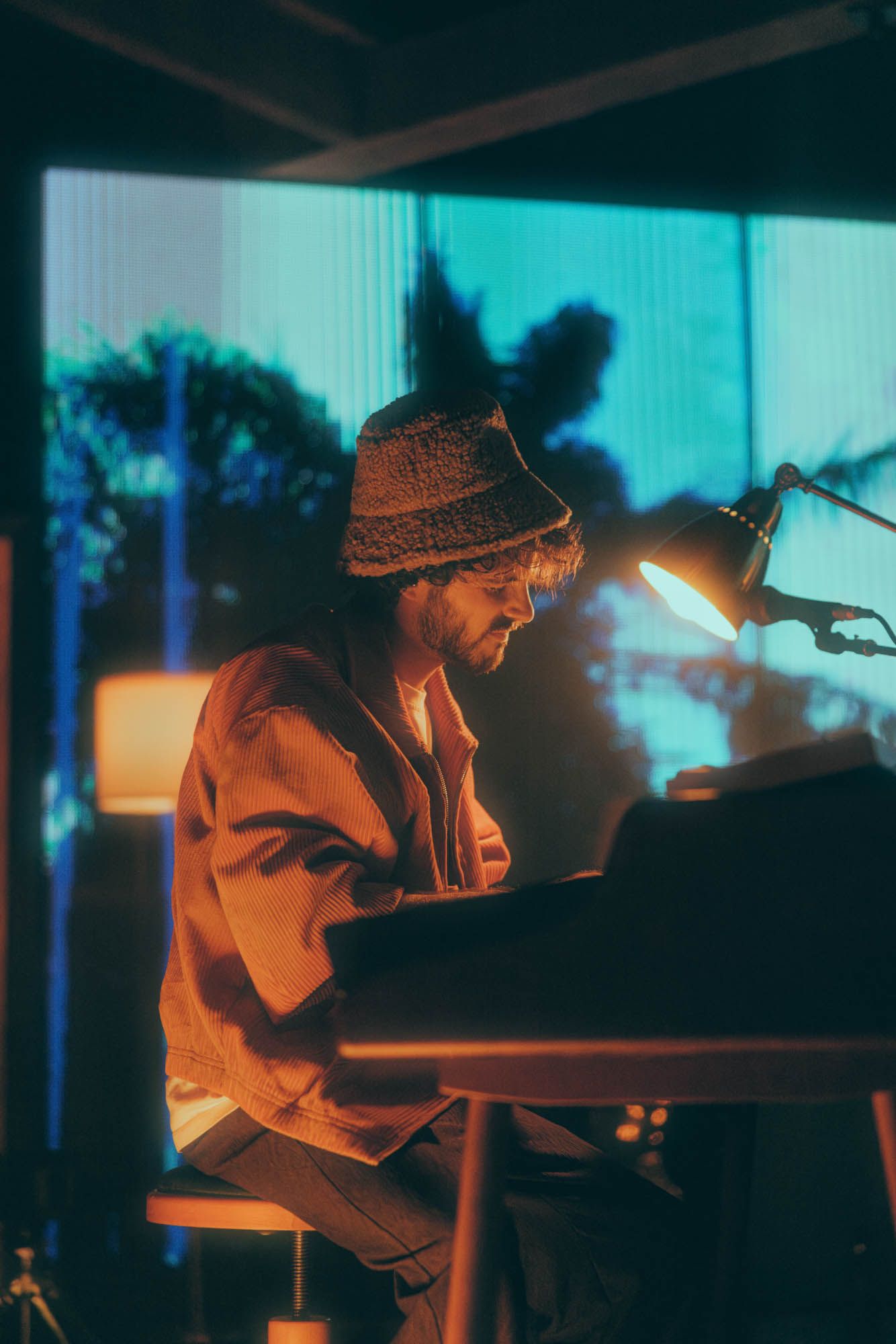 Through it all, the entire performance was simply a vibe and a musical adventure. It's one thing to see an artist perform music live, but to have someone bouncing between multiple instruments in every track, adding to the complexity through layers of counter-melodies and syncopation, it's purely something hard to understand but so easy to watch and take in.  If you ever find that FKJ is back on tour and in your area, do yourself a favor and don't give it a second thought.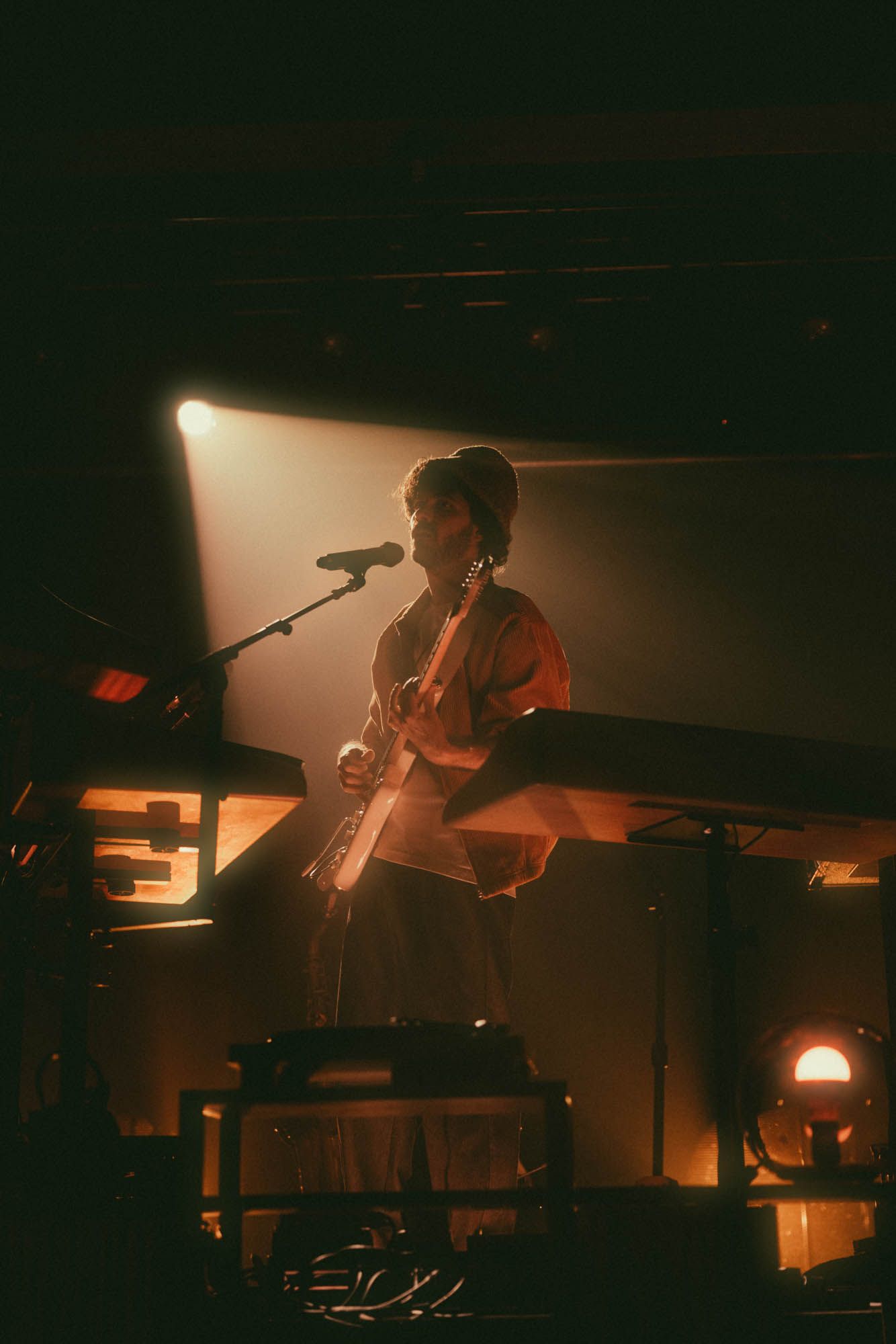 FOLLOW FKJ