On Wednesday, September 27, Sting rocked the stage at Climate Pledge Arena in Seattle. This legendary rock legend and singer-songwriter brought the heat and fans filled the arena, all while singing and shouting every single word of songs from his solo career in addition to The Police.
Kicking off the night was Joe Sumner, Sting's son, who warmed the crowd up with his talented guitar skills and powerful vocals. His musical style, timbre in his voice, and mannerisms were nearly the same as his father's, and it was a no brainer that these two were directly related.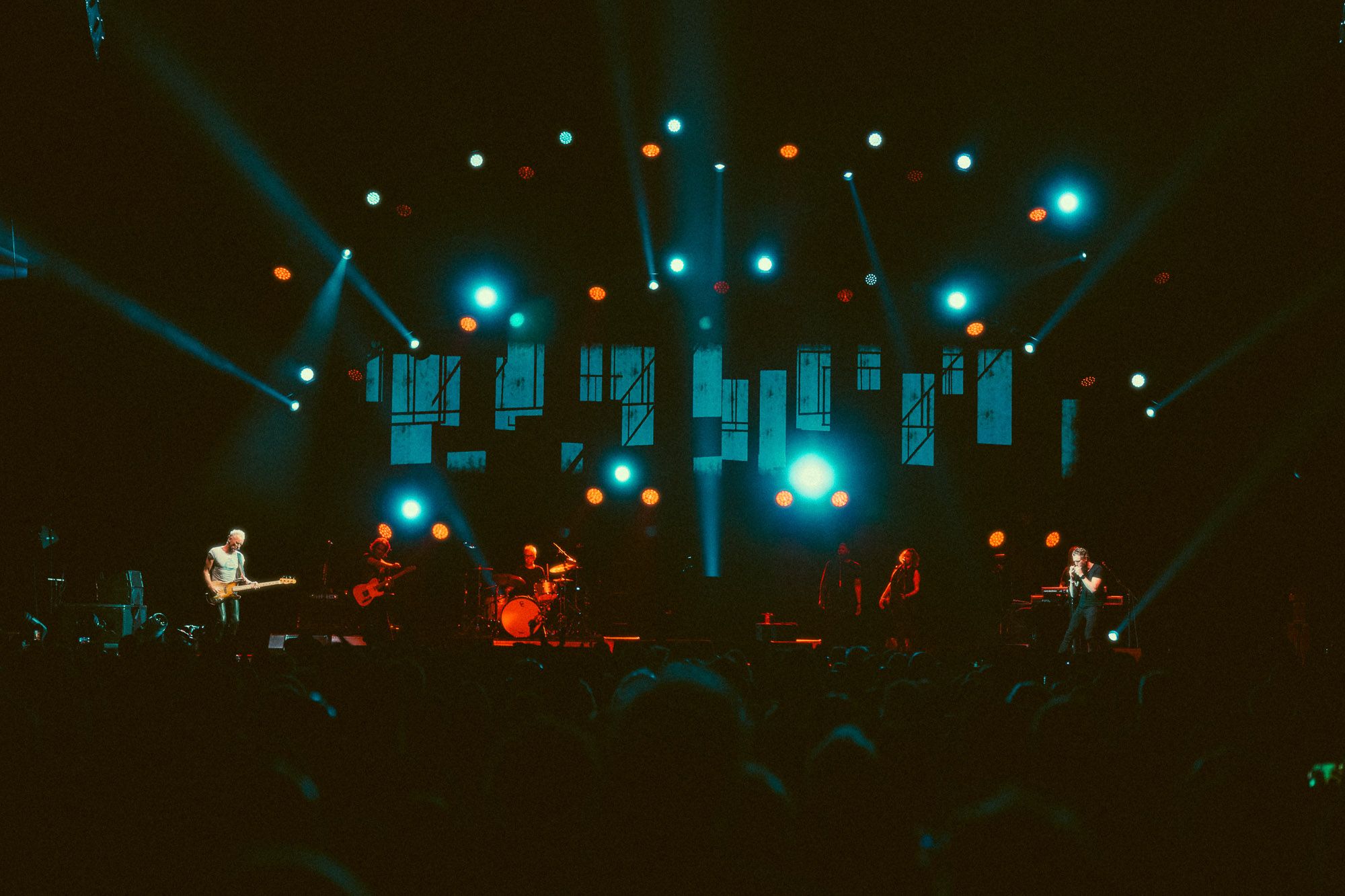 Sting opened the night with the infamous The Police song, "Message in a Bottle," and it was the best way to kick off the crowd after everyone waited with much anticipation. Fans stood up with their hands in the air and beautiful hues of blue and red filled the stage with spotlights all on him. As he took the stage with his bass guitar pacing back and forth to hype the crowd on both sides, his vocals continue to be so powerful and seem so effortless and the sheer talent to hear him live is an experience in itself. Sting's songs also feature the harmonica, and joining him on the tour was Shane Sager – a musician who has been professionally playing the harmonica for the past 15 years.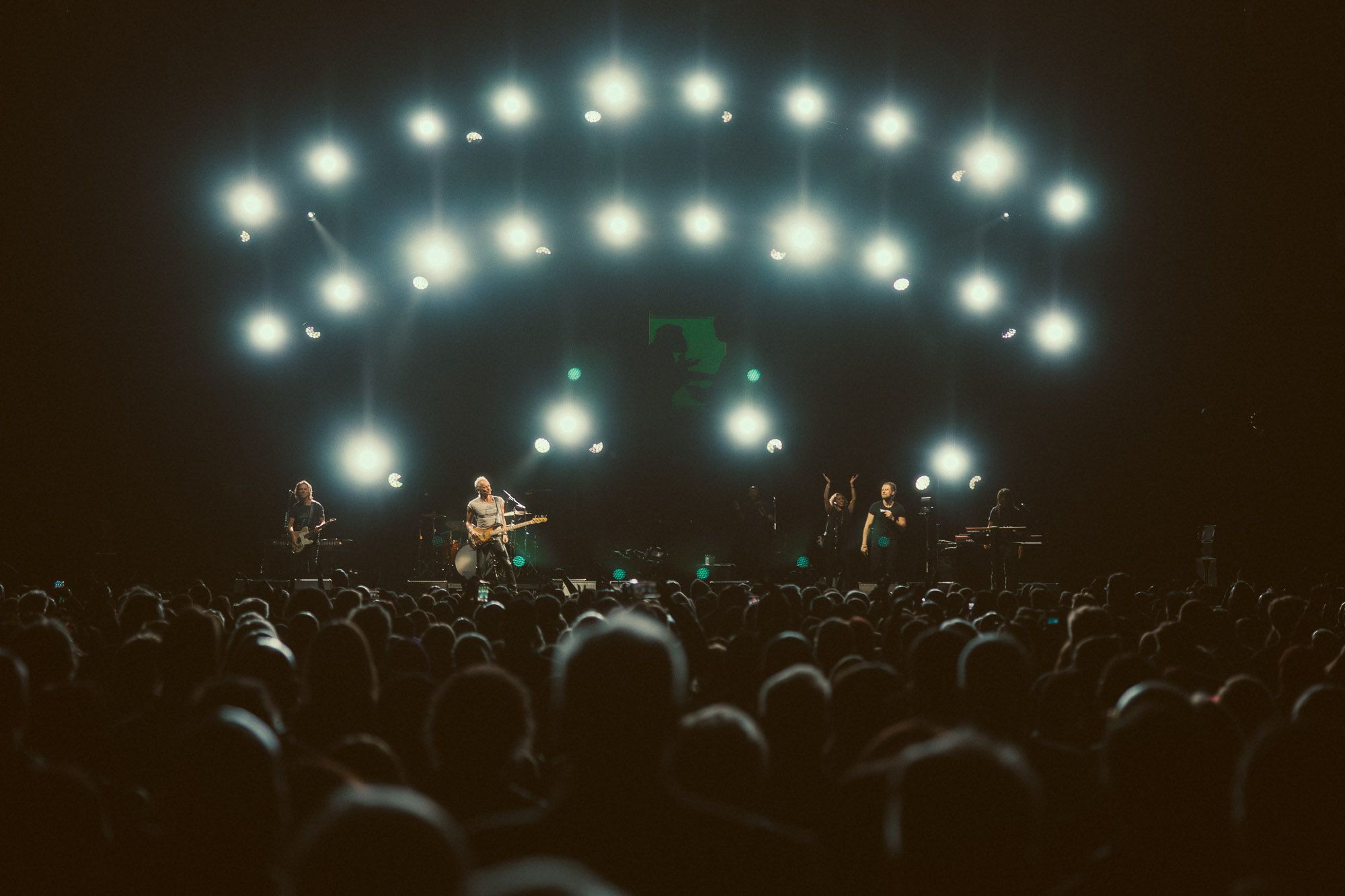 Through it all, the performance as a whole was a nostalgic journey of such an incredible discography and not too often will you see legendary pioneers, like Sting, come back on tour with such an extensive setlist. As he wrapped the night with, "Every Breath You Take" and the anticipated encore unfolded, the infamous guitar intro to "Roxanne" plays and everyone is on their feet screaming at the top of their lungs – a perfect encore song followed by "Fragile." If you're looking to relive this night and the journey of his songs, look no further – the setlist of the "My Songs" tour can be found right below.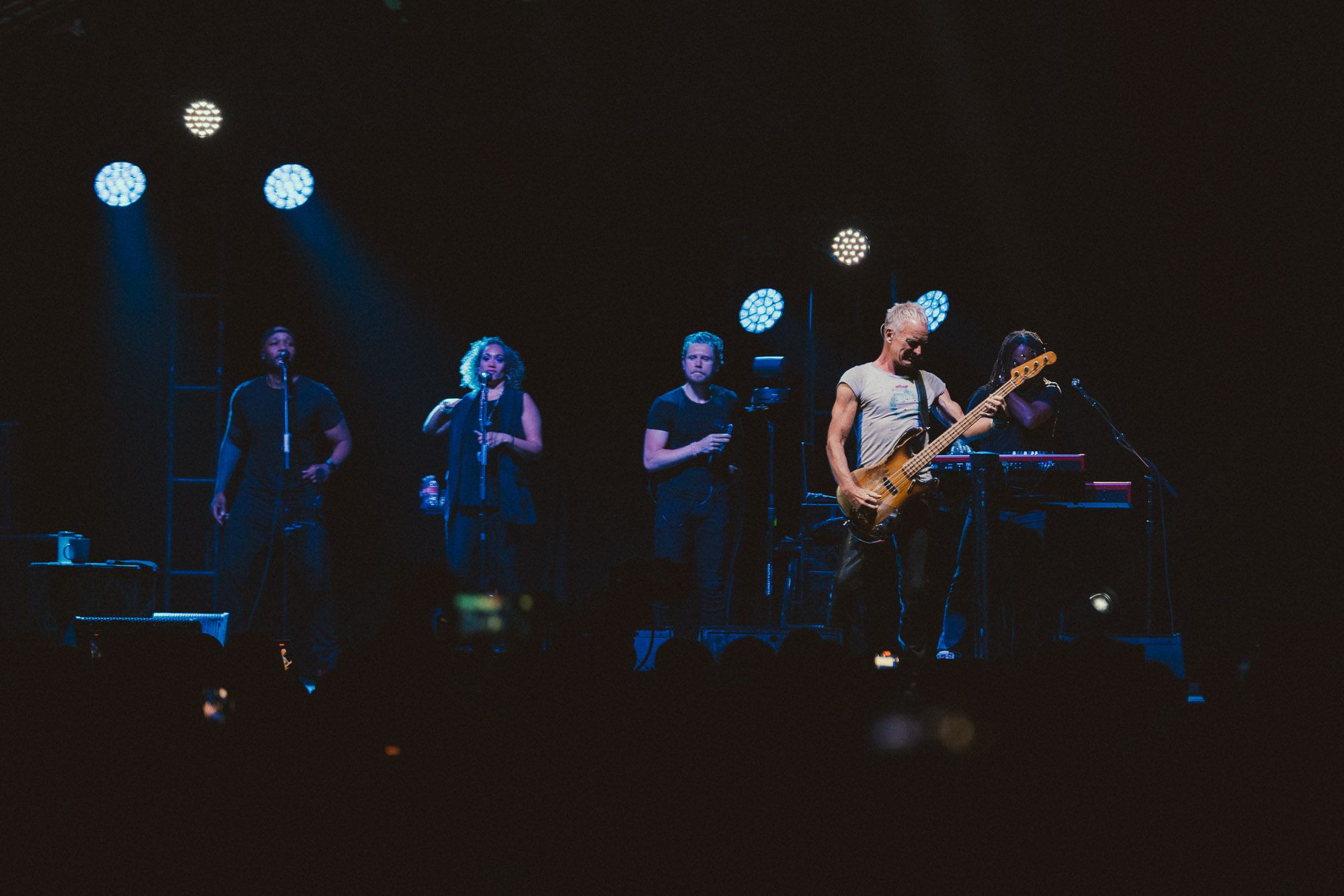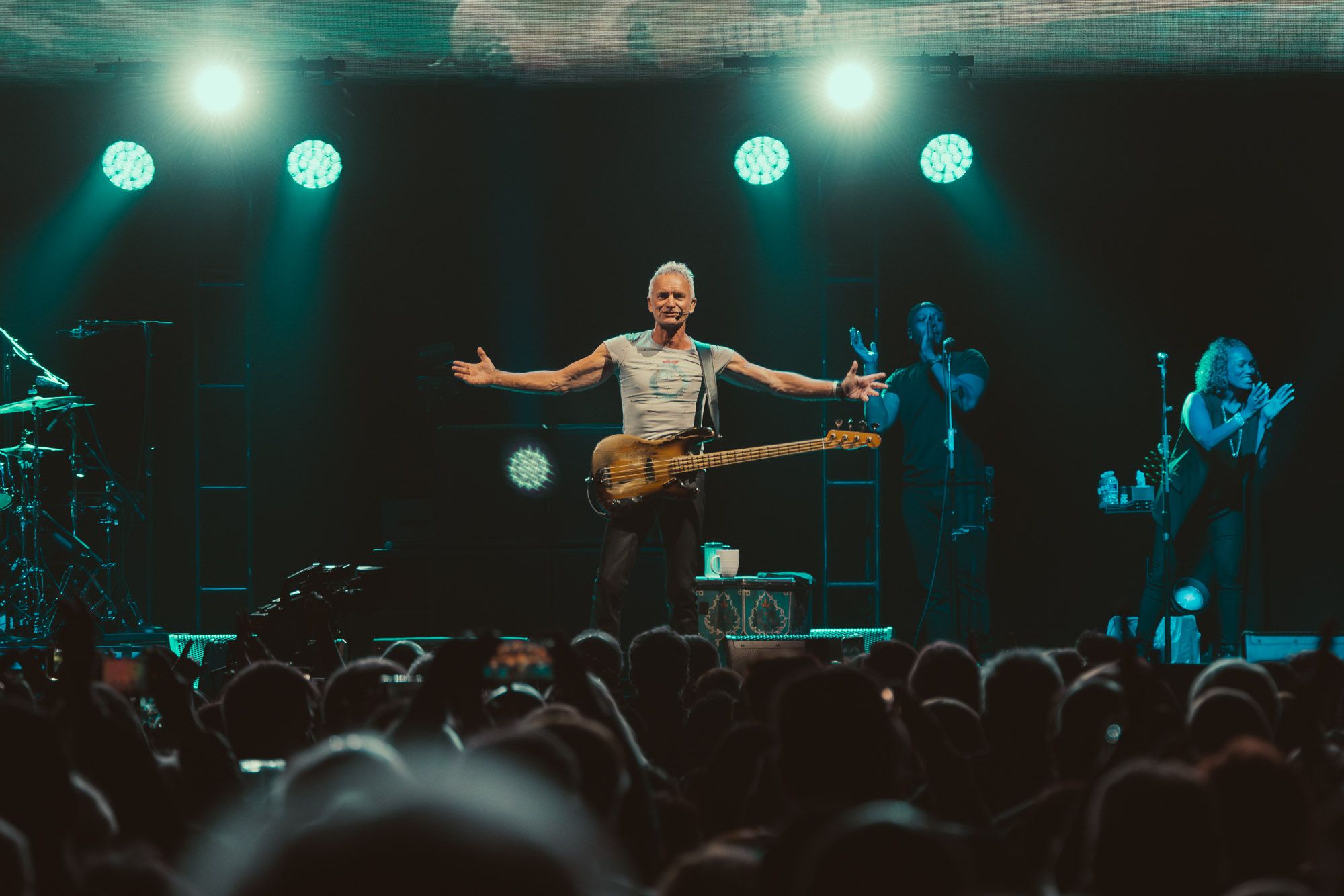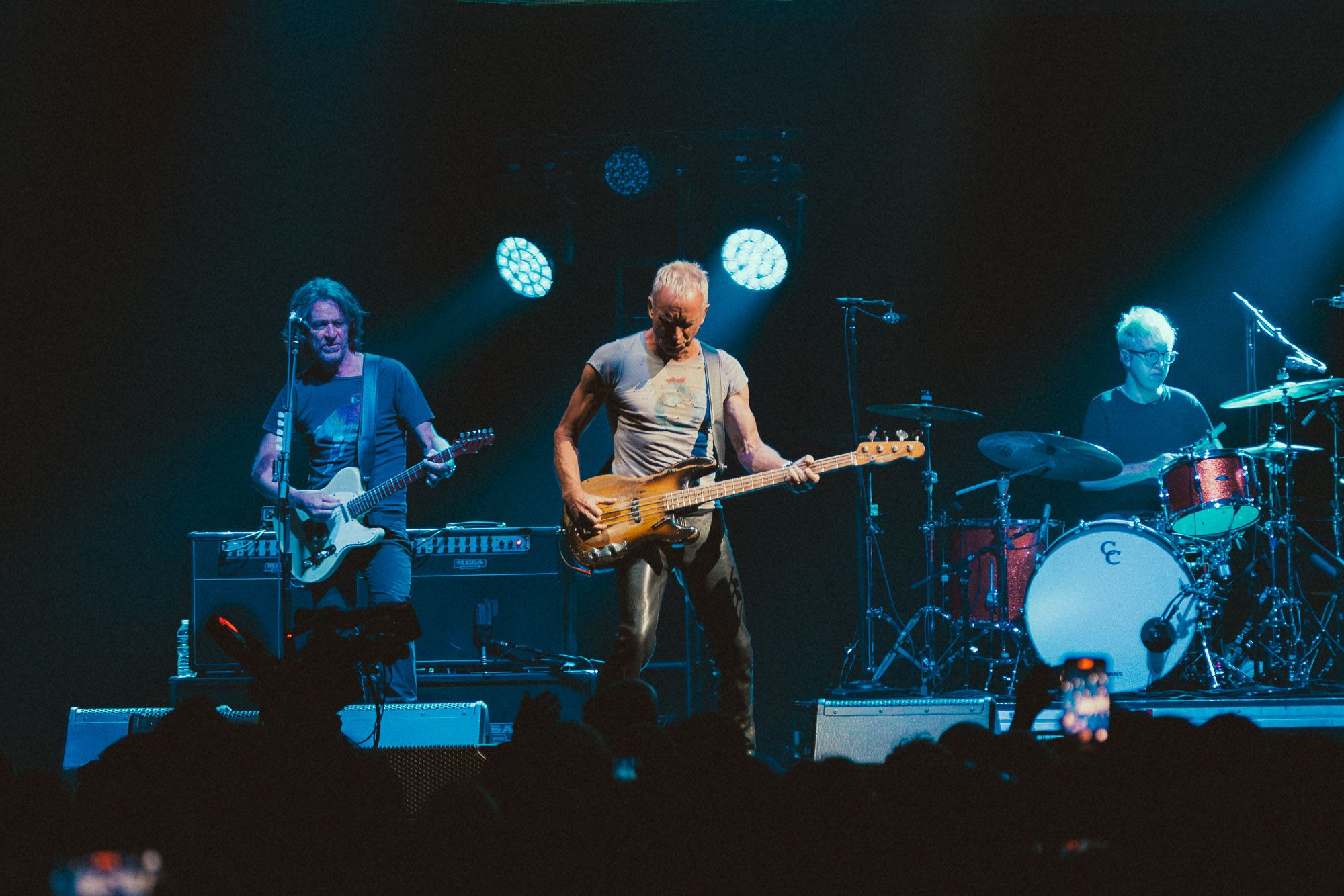 Sting Setlist
1. Message in a Bottle
2. Englishman in New York
3. Every Little Thing She Does Is Magic
4. If You Loved Somebody Set Them Free
5. If It's Love
6. Loving You
7. Rushing Water
8. If I Ever Lose My Faith in You
9. Fields of Gold
10. Brand New Day
11. Heavy Cloud No Rain
12. I'm So Happy I Can't Stop Crying
13. Shape of My Heart
14. Why Should I Cry for You?
15. All This Time
16. Mad About You
17. Invisible Sun
18. Walking on the Moon
19. So Lonely
20. Desert Rose
21. King of Pain
22. Every Breath You Take
Encore
23. Roxanne
24. Fragile