Outlandia Music Festival at Falconwood Park in Bellevue, Nebraska is an electrifying festival that has taken Nebraska by storm. Outlandia held their second annual festival on August 11th and 12th with an outstanding line up, atmosphere, crowd, and adventure. Outlandia was hosted by Falconwood Park, a 170 acre space that turned the festival into a music lovers getaway. From camping on the park grounds, to local food and retail vendors lining the entrance to the festival, sponsored games and activities for all attendees, Outlandia was filled with excitement. According to Outlandia's team, this year's festival saw a 25% increase in attendance in comparison to the previous year.
The lineup for Outlandia Music Festival, featured major indie artists along with smaller local bands. Two of these bands, The Faint and The Good Life, are Nebraska natives and brought a major hometown crowd to the festival. Here is a look at this years lineup:
Friday, August 11th
Minne Lussa
The Envy Corps
The Good Life
Gregory Alan Isakov
Lord Huron
Saturday, August 12th
Criteria
Horsegirl
Cat Power
The Faint
Manchester Orchestra
Jimmy Eat World
Modest Mouse
---
Minne Lussa, an Omaha based alternative dream pop band, kicked off the festival with an outstanding performance. Combining instrumental indie rock and alternative pop into a cohesive sound and engaging performance. Showcasing local talent throughout the festival was a key focus for the Outlandia team, and a major push for Omaha artists.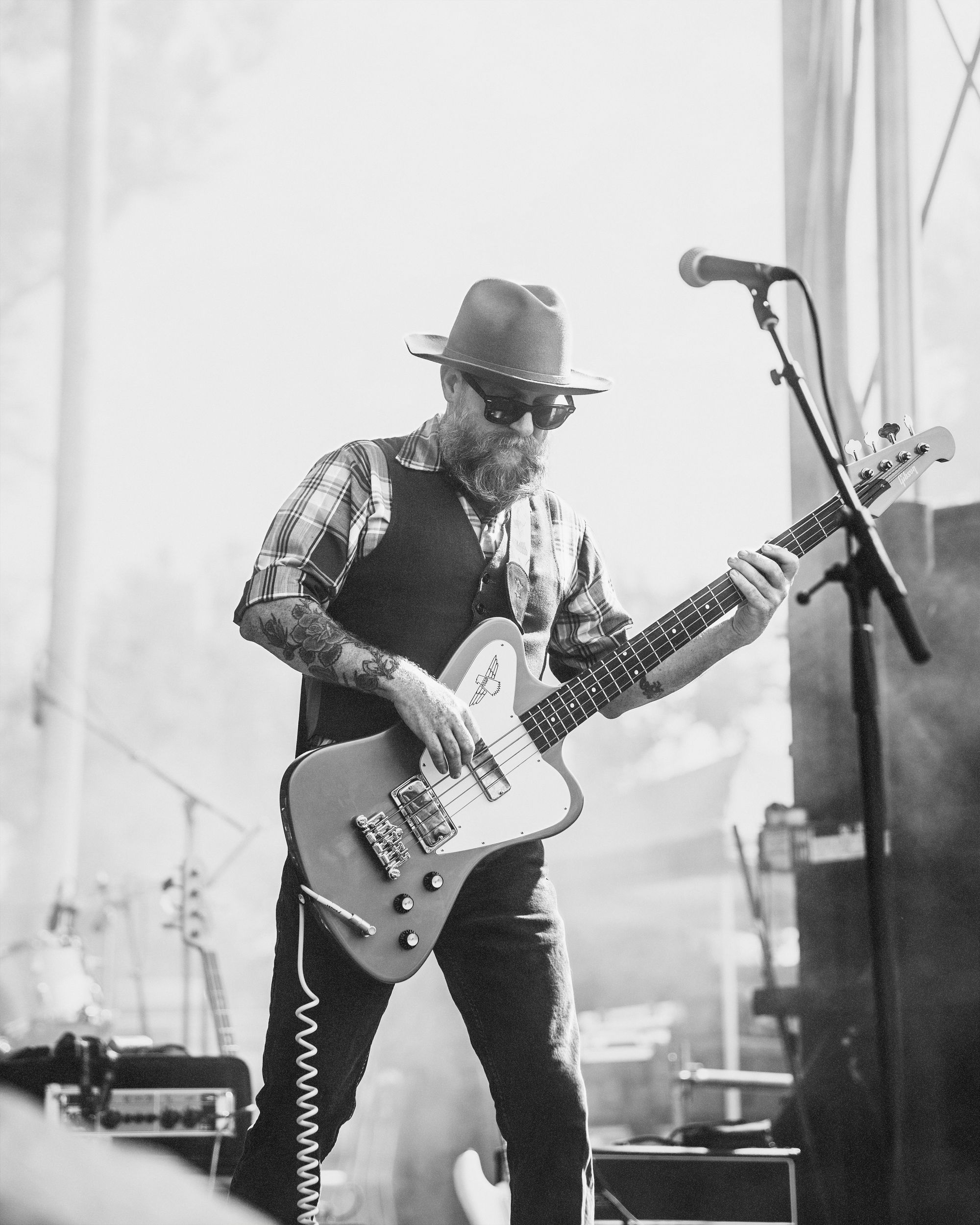 Following Minne Lussa's performance was The Envy Corps, a rock band from Des Moines, Iowa. The Envy Corps suffered from some technical computer issues to start off the set, but made light of the situation and kept the energy and excitement going. They chose to perform the songs completely live and put on an amazing show! They released an album and a single last year, Born in Fog and Fraidy Cat, their first album since 2011.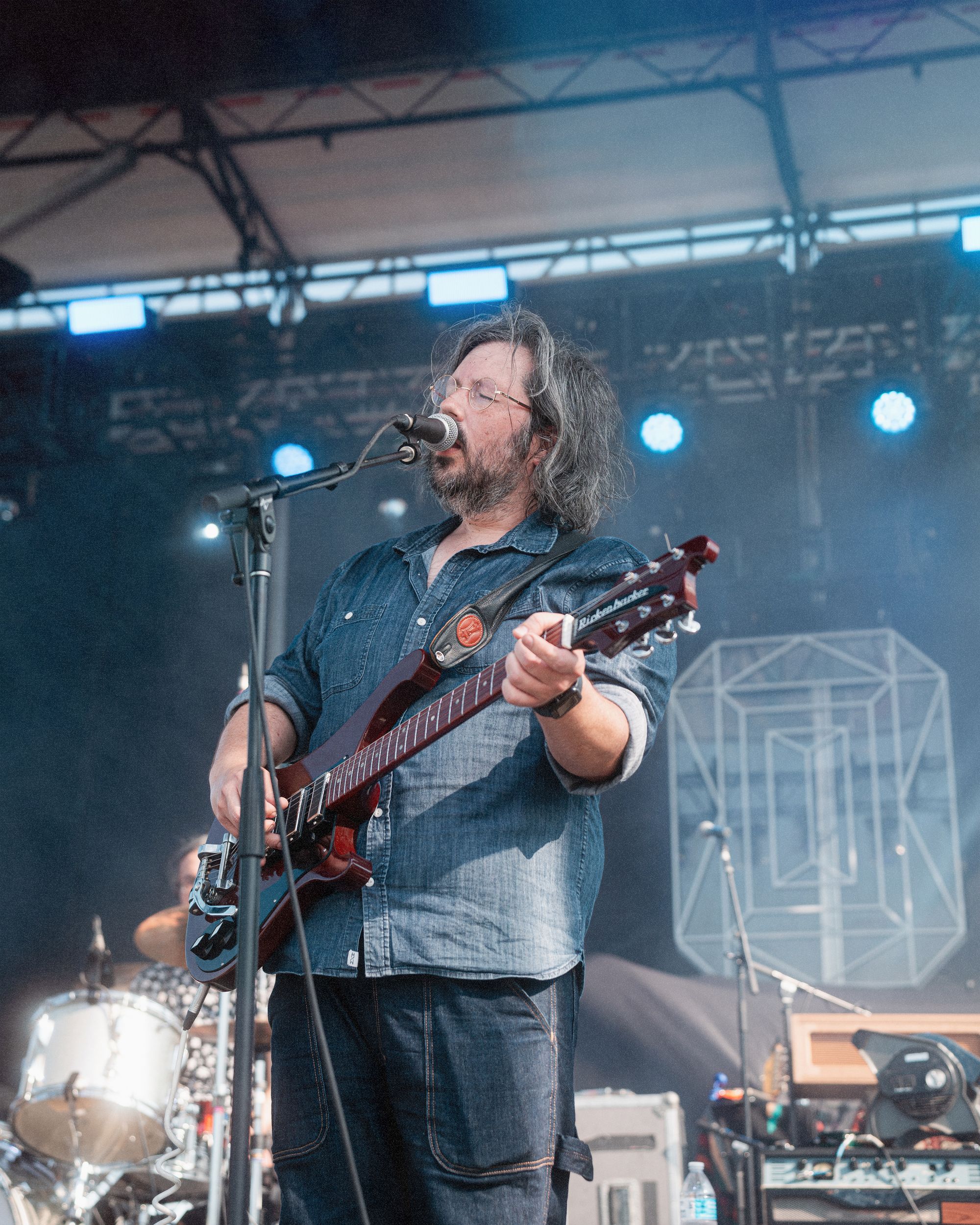 Omaha natives The Good Life succeeded The Envy Corps, bringing in a large amount of support from the local community. The Good Life is a mix of indie rock and folk music that brought an energetic and free spirited presence to the stage. The Good Life made a strong return this summer at Outlandia Music Festival and have their first album in 8 years being released later this summer.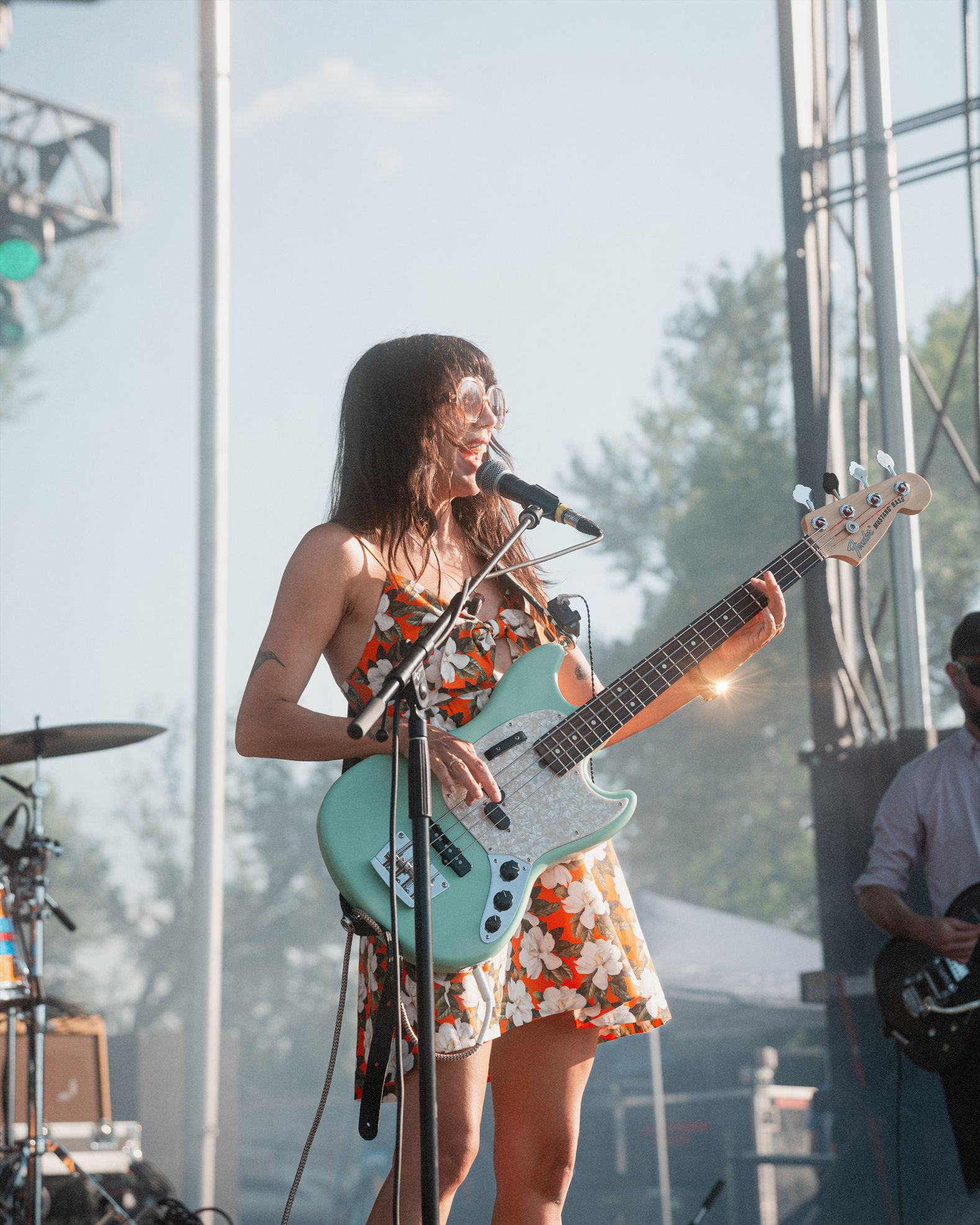 Gregory Alan Isakov, an indie folk artist, slowed down the pace with his phenomenal acoustic band. Gregory's powerful lyrics and storytelling left a lasting impression on Outlandia attendees. Gregory's band consisted of a fiddle player, drummer, banjo/keyboard player and bass, and their live performance was mesmerizing.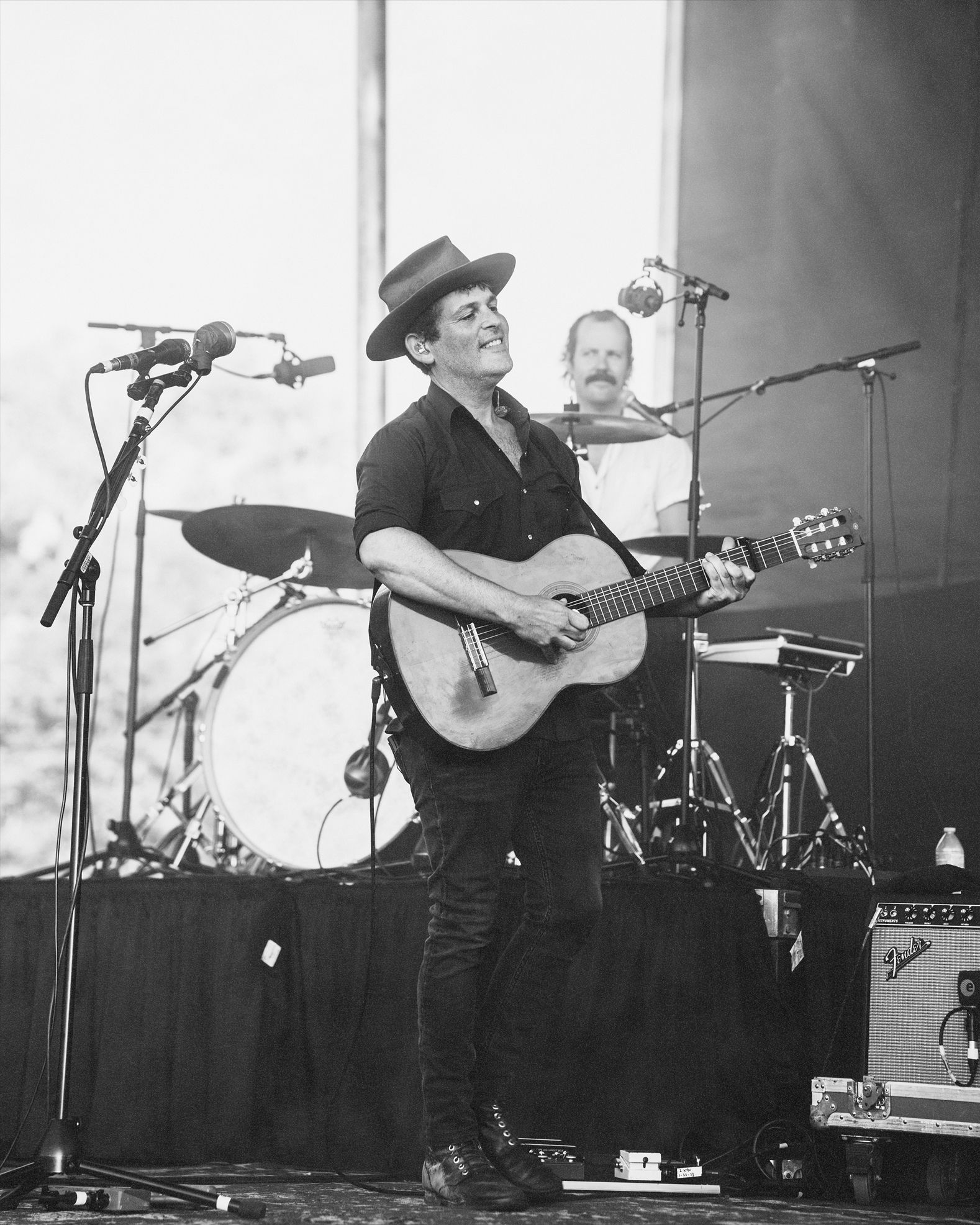 Lord Huron ended the first night of the festival with a moving performance that all of Outlandia was excited for. Lord Huron is an American indie rock band that knows how to tell beautifully emotional stories through their music and performance. Lead Singer Ben Schnieder stated during his set that his goal for the night was to take us all on an emotional journey, and they did just that.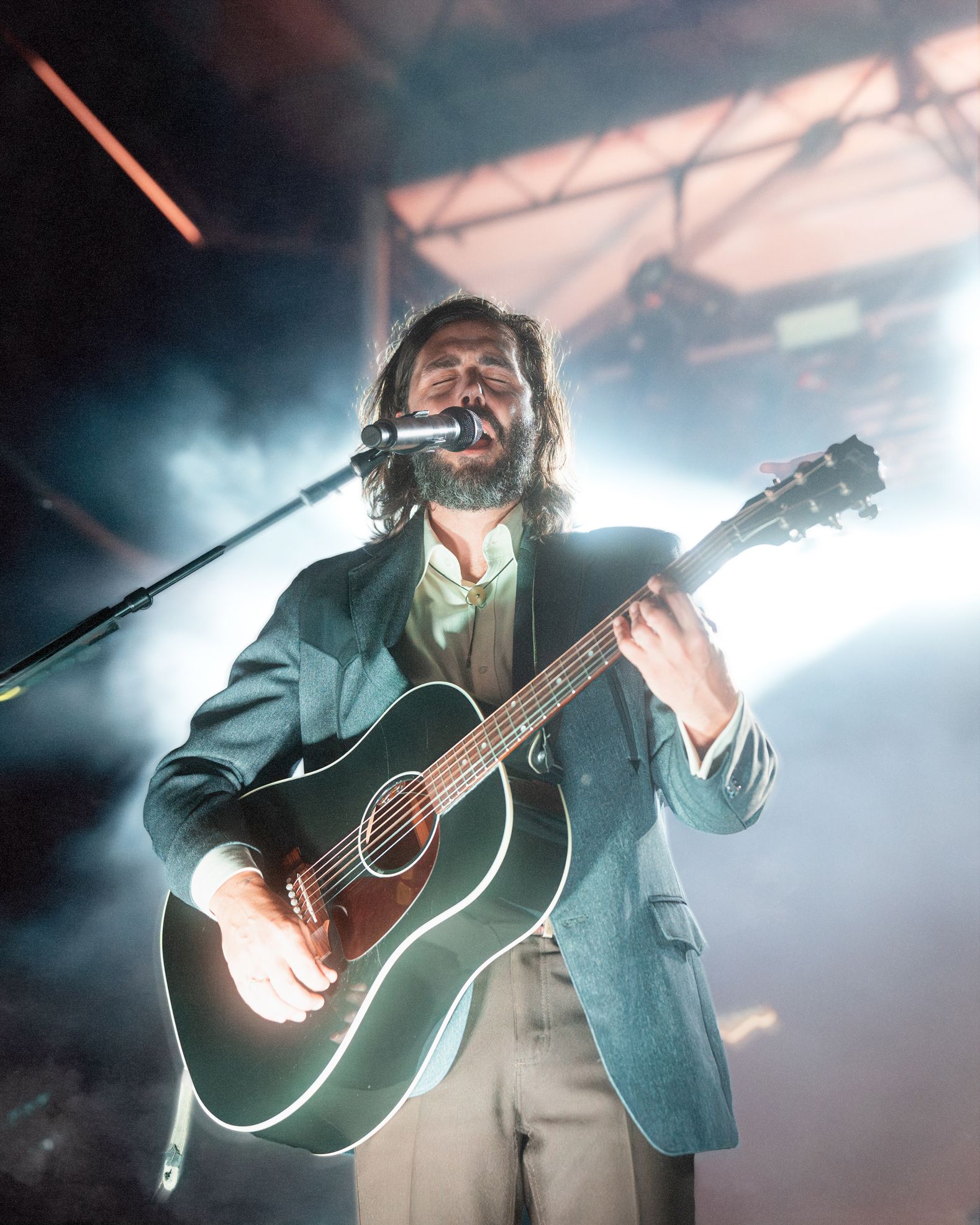 ---
The first day of Outlandia set a high standard for the following day. Saturday kicked off early with a 1pm start instead of 3pm. Swapping out the "Welcome to Outlandia" sign to say "Welcome Back to Outlandia". Saturday had a fast start with attendance nearly doubling from the previous day. Criteria was the first act to take the stage for the second day, another Omaha based indie rock band, setting the tone for the day.
Following Criteria's opening performance was Chicago based, female band, Horsegirl. Horsegirl is a young post-punk / indie rock band that originated in 2019. Their performance brought a strong and meaningful energy to the festival. The youngest group at the festival, you could feel the friendship and excitement throughout their set.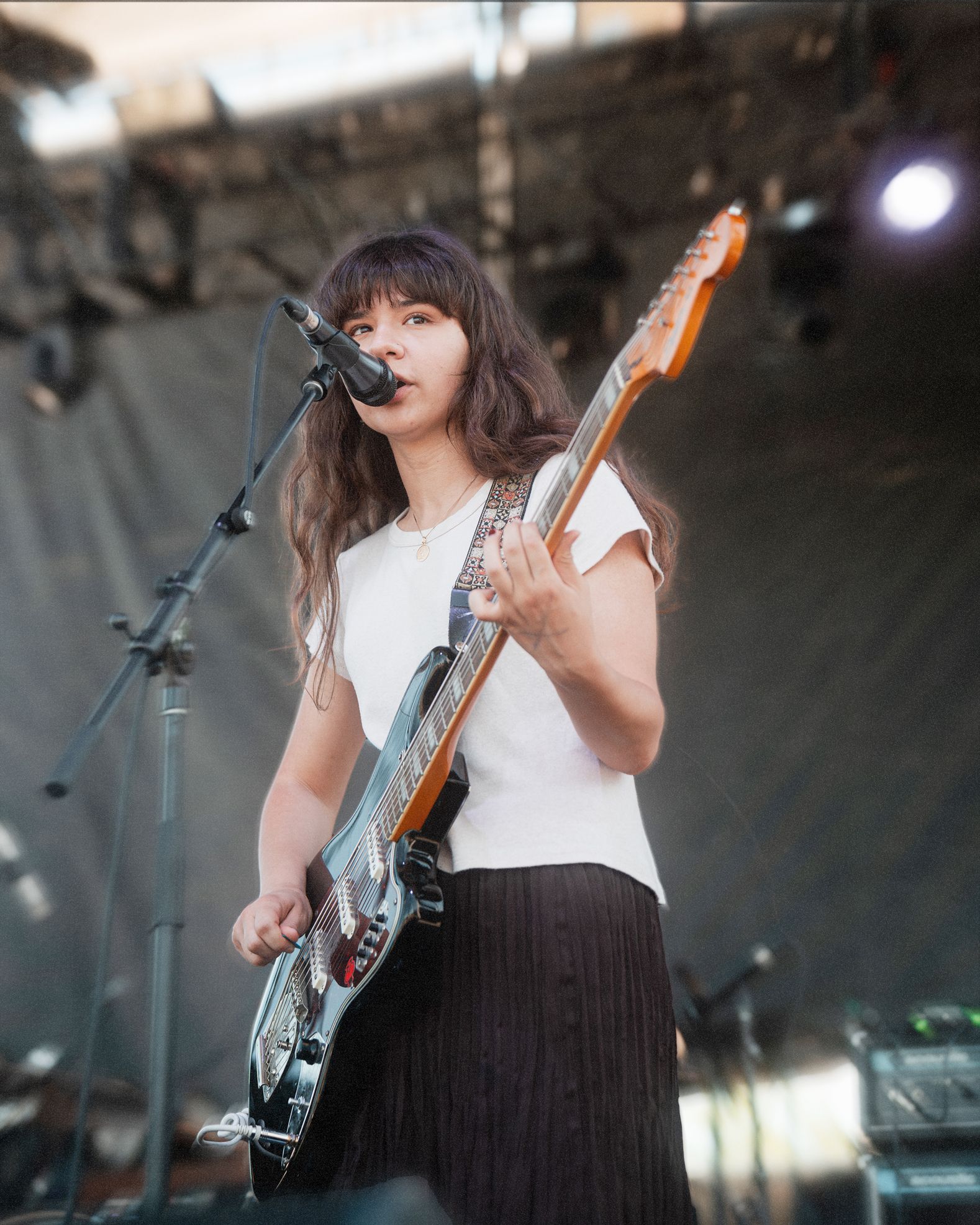 Cat Power, an American singer and songwriter, succeeded Horsegirls' post-punk performance, keeping the moodiness and meaningful energy on the stage. Cat Power had a strong and passionate performance, showing off her amazing voice and songwriting which contains often serious and meaningful lyrics. Her performance consisted of a piano and guitar, keeping it simple but impactful.
Omaha natives The Faint were a strong crowd favorite for the second day. The Faint is an American Indie Rock band that combines elements of electronic sounds, classic rock and alternative rock to create a mesmerizing sound that captured the crowd. Their performance was filled with energy and excitement bringing a sense of freedom and excitement to the festival.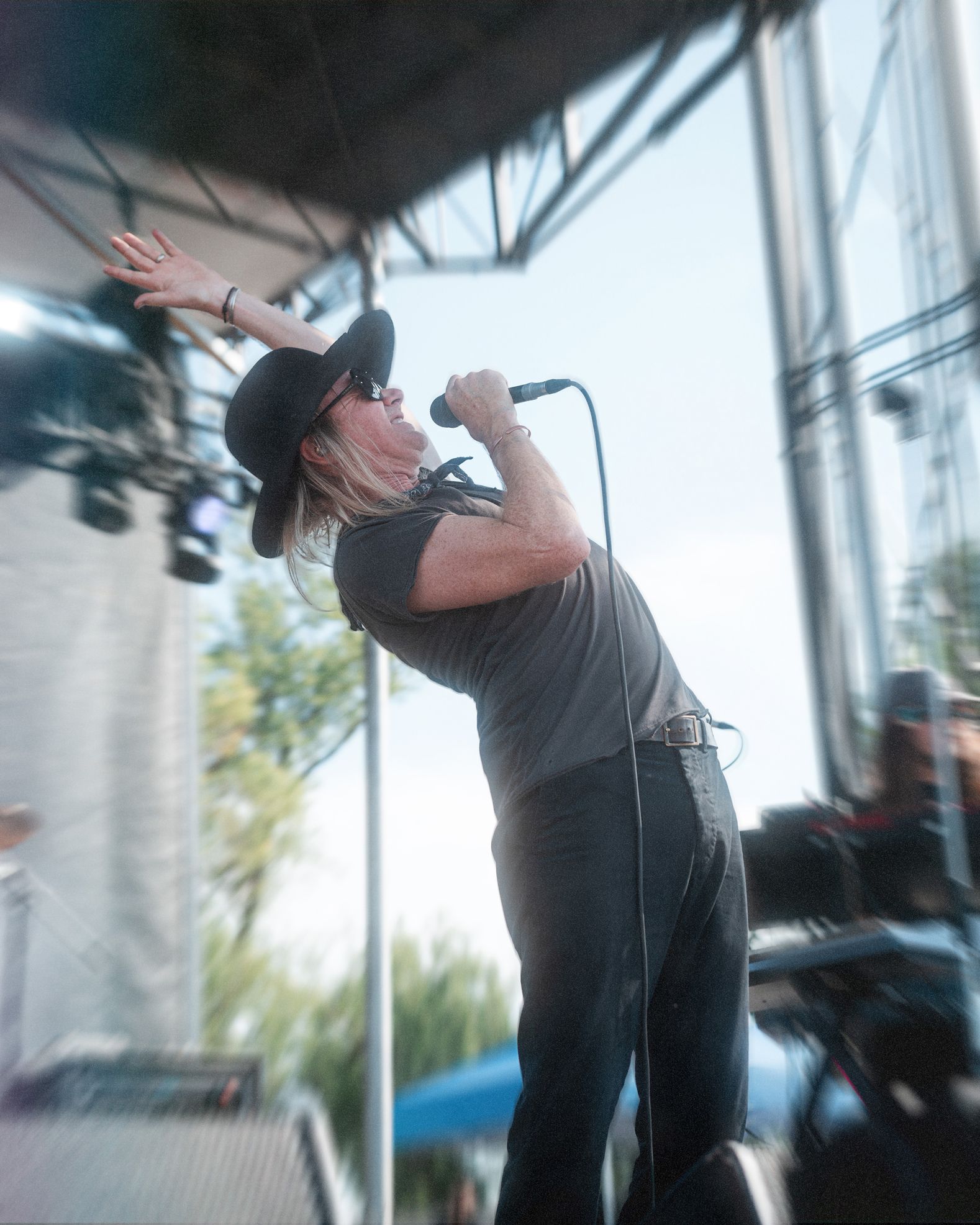 Following The Faint's performance was Manchester Orchestra, an American Indie Rock band from Atlanta, Georgia. Manchester Orchestra performance was electric, with a blend of post and hardcore rock. Lead singer, songwriter and rhythm guitarist Andy Hull impressed all of Outlandia with his amazing vocals and intense performance. Manchester Orchestra rocked Outlandia and set a new tone leading into the night.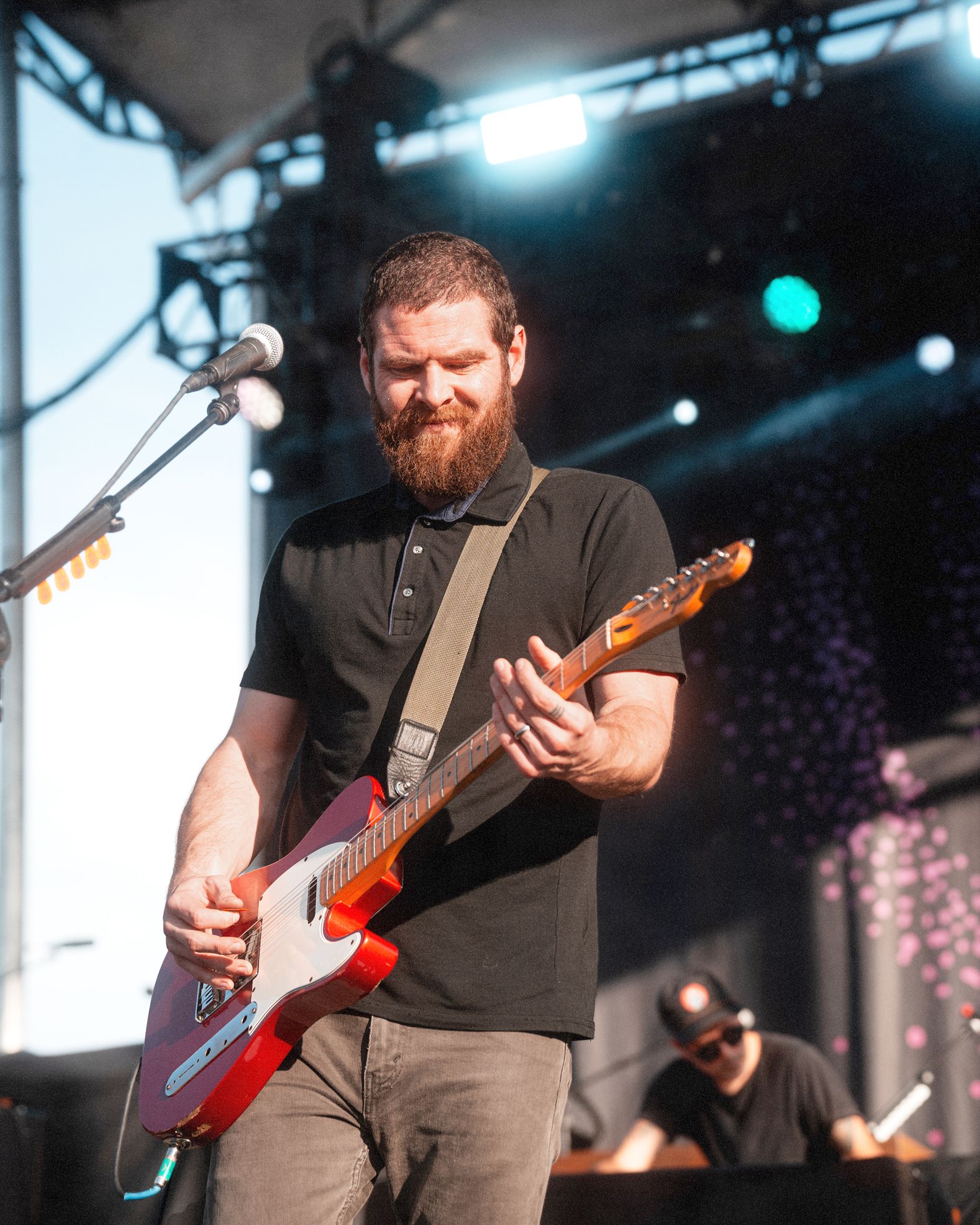 Jimmy Eat World took the stage after the Manchester Orchestra, keeping that same electrifying energy and excitement. Jimmy Eat World, an american indie rock band from Mesa, Arizona was another crowd favorite from the weekend. Jimmy Eat World's presence was an excitement that could be felt all throughout Outlandia, with an animated performance and screaming crowd.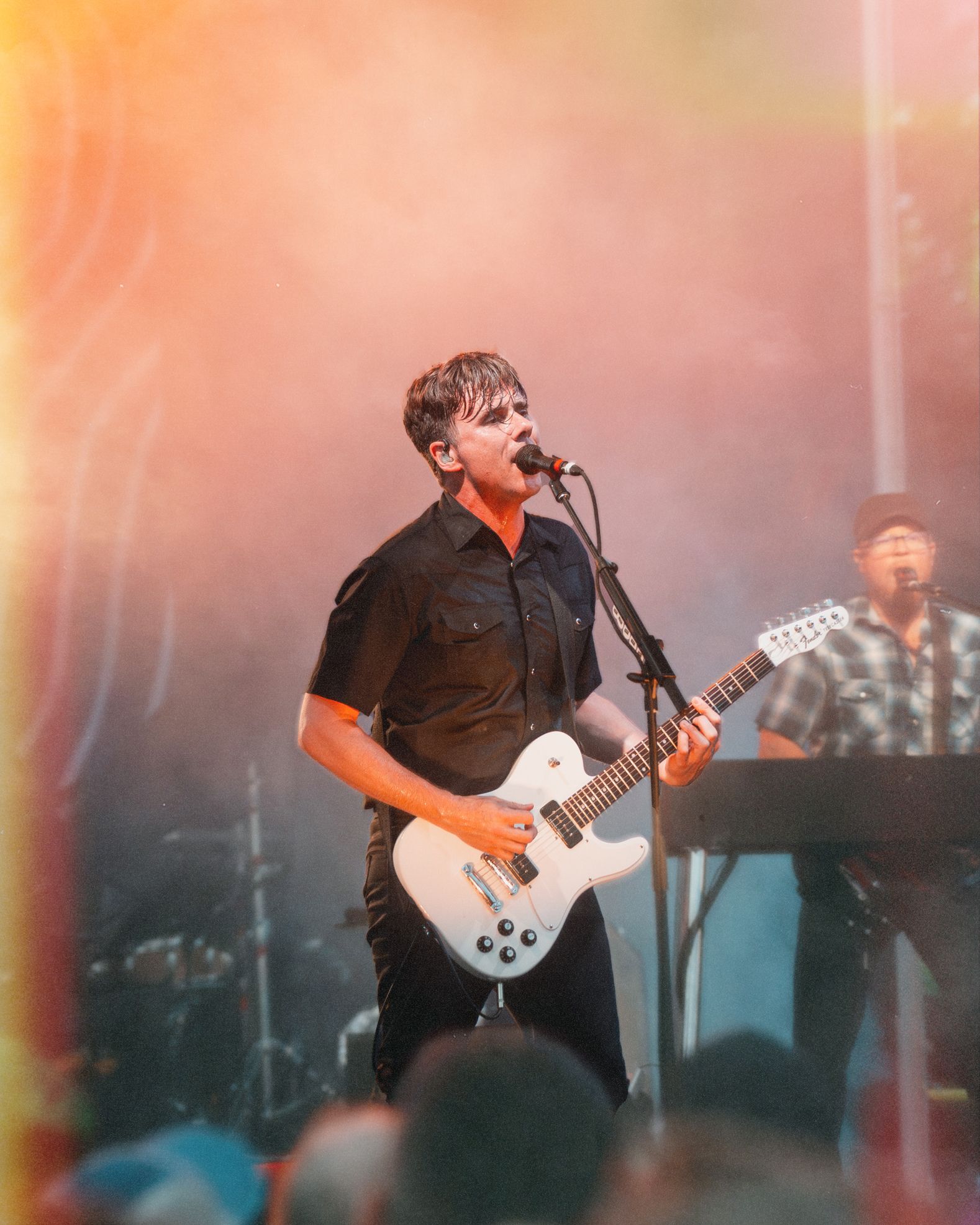 Jimmy Eat World and Manchester Orchestra are currently on a tour together right now. The combination of hardcore and post-punk indie rock combines for an outstanding show that has the crowd on their toes throughout both sets. Their North American tour continues through the fall, tour dates can be found here: https://www.jimmyeatworld.com/
Closing Outlandia Music Festival was Modest Mouse, who is currently on their summer tour with solo act Cat Power. Modest Mouse came out 15 minutes late but made up for it with a performance that will not be forgotten. Modest Mouse had the seated crowd that covered the back of the park up on their feet, flooding behind the GA crowd. Starting the set with "The World At Large" and "Dashboard", Modest Mouse closed Outlandia Music Festival with "Float On".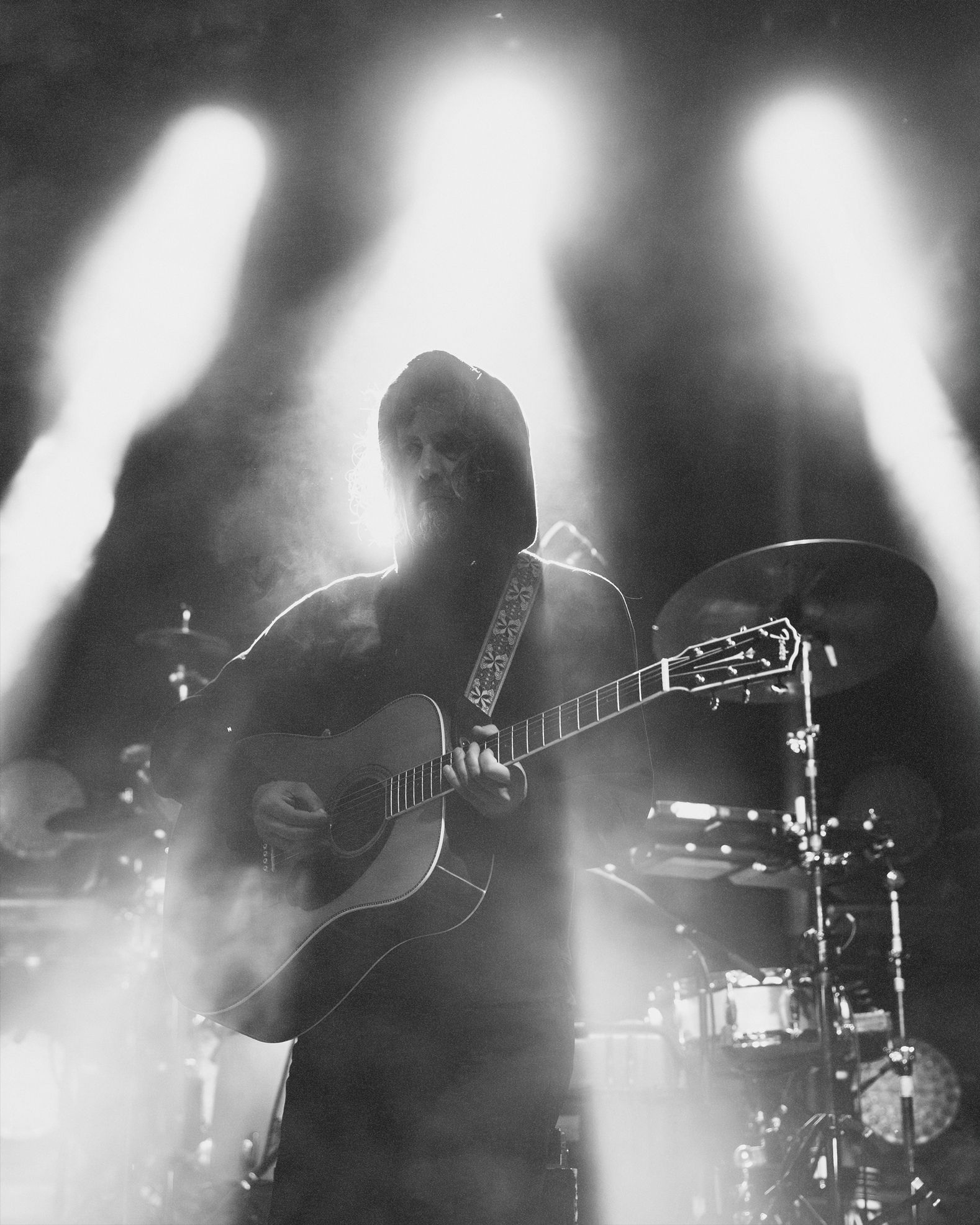 ---
Outlandia Music Festival's second year was a major success with a 25% increase in attendance from the previous year. A major partnership with Kross Strain Brewing, a local brewer, helped to create the Outlandia Light Lager. Support from local food and retail vendors, and sponsorship from local businesses that provided activities and water to the Outlandia attendees, attributed to the festival's success. Outlandia has continued to improve its festival from the past two years, the question now is will there be a third year for the festival? I personally think that the impact Outlandia has had on the local music scene, businesses, and the community has been astronomical and the continued success of this festival would be pivotal for everyone involved.