Prior to the show, a line of eager fans wrapped around The Ritz in Raleigh, North Carolina eager to see Warren Zeiders on the Pretty Little Poison Tour. The box office with a sold-out sign posted on top of the window accumulated it's own line of fans hoping to find a last second ticket for the show. The Ritz, which holds around 1,400 guests, was packed from front to back.
---
Opening the night was A Thousand Horses, an American Country music band based out of Nashville, Tennessee, with a sound that blends American Country and Classic Rock and Roll. Their single "Smoke" released in 2015 and set a record for the highest debut by a new act, charting at #1 on the Country Aircheck radio chart. A Thousand Horses lead singer, Michael Hobby, brought the energy to start off the night. The energy on stage translated throughout the venue as fans screamed along, setting the tone for the night. A Thousand Horses released a single on September 8th, 2023 and announced new music to be released on November 3rd, 2023.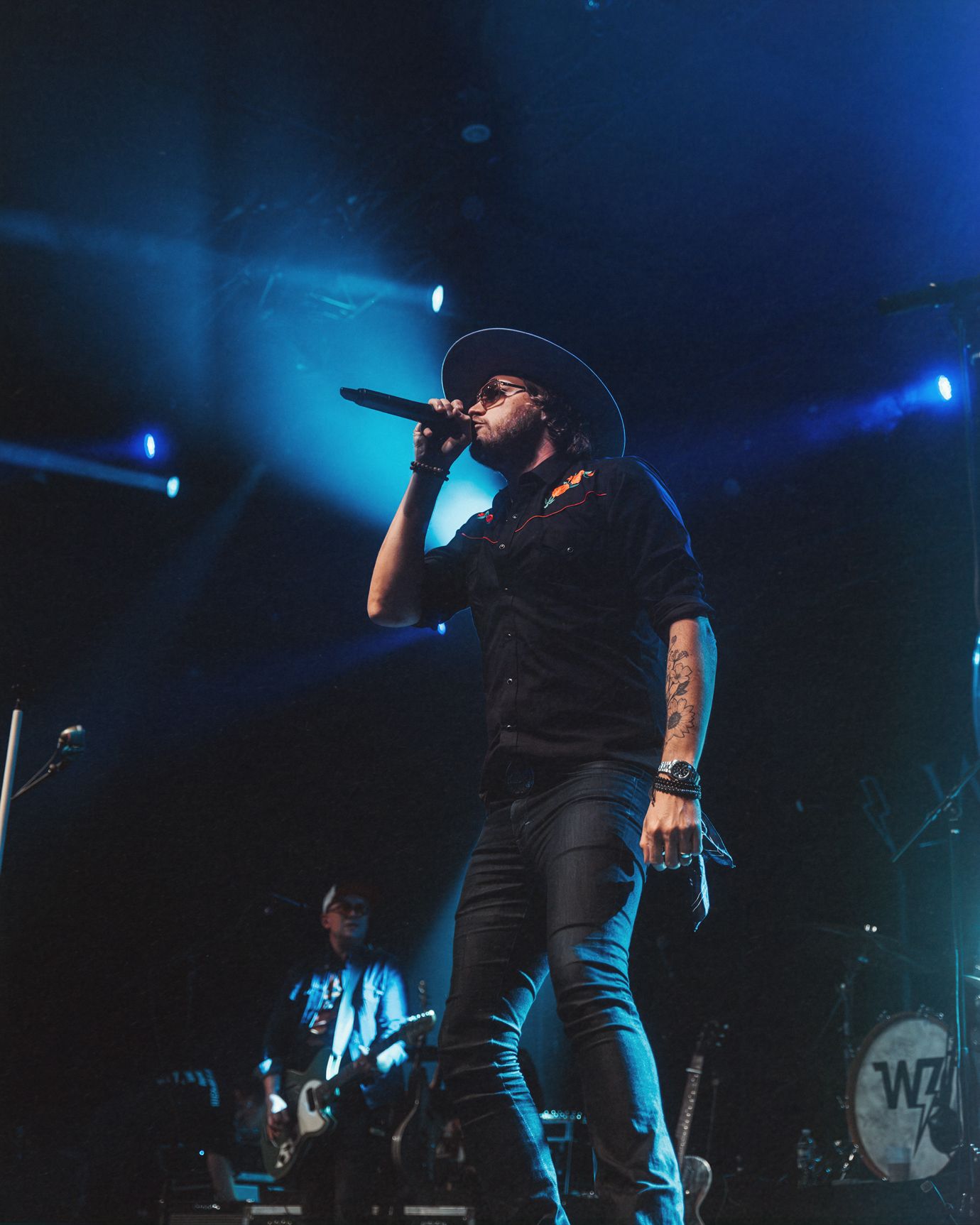 Listen to A Thousand Horses, recent single "Highway Sound"
---
Warren Zeiders burst onto the country music scene only a few years ago, emerging as one of the fastest rising success stories. Generating 894 million streams globally and over 1.4 billion views on TikTok, he took over the country music scene overnight. His debut album, Pretty Little Poison, released on August 18th, 2023, with the title track accumulating over 43,000,000 listens on spotify.
Zeiders set The Ritz on fire, with fans chanting his name before his appearance on stage. As the stage went dark, the roar of the crowd grew louder, building as each member of the band made their way onto the stage. Warren Zeiders presence on stage can be felt throughout the venue. His ability to engage with the crowd, move throughout the stage and perform with an intense amount of energy is something that you can only witness live. Throughout the set, he would check in with the audience to gauge their energy, and crank up the performance. Warren Zeiders is not only a great artist, but an amazing performer that turns his shows into an experience for all who attend.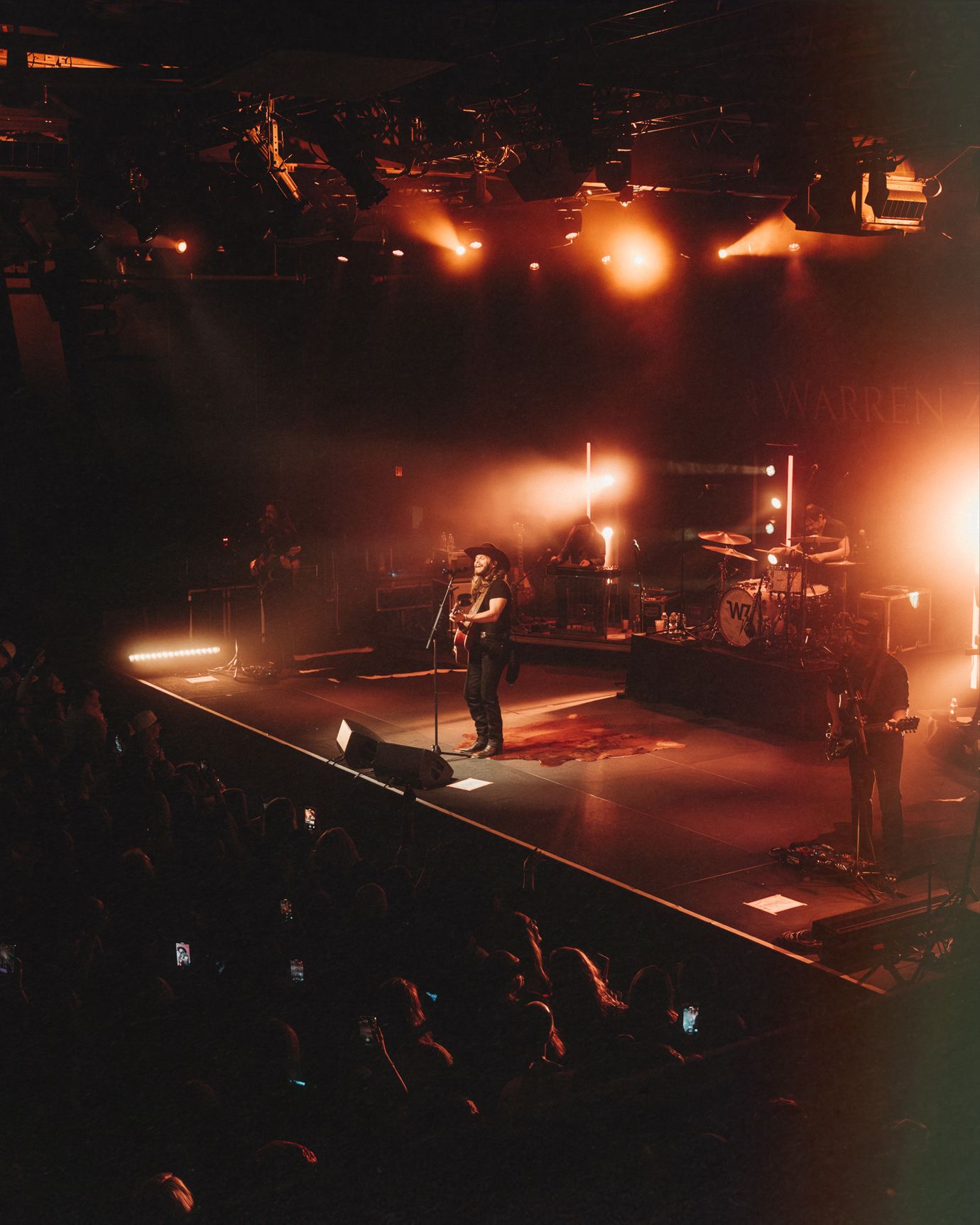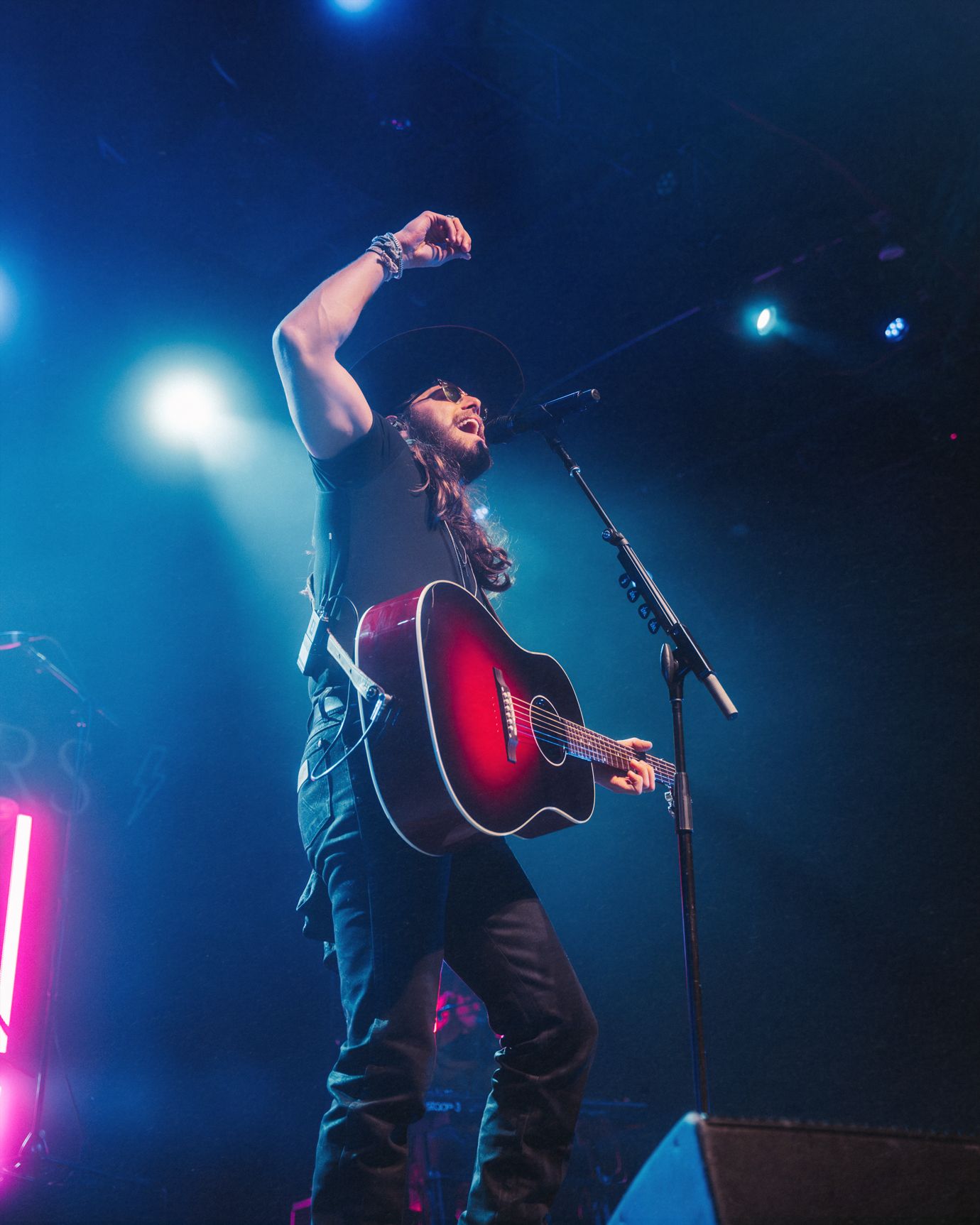 Seeing Warren Zeiders and A Thousand Horses live is not a show you want to miss. The energy and performance from both artists is electrifying. Together they put on more than a show, but an experience for everyone who attends. Warren Zeiders and A Thousand Horses are currently on the last stretch of the Pretty Little Poison Tour with 8 shows left, be sure to get your tickets for the show closest to you.
SETLIST: Up To No Good / Coming Down High / Dark Night / West Texas Weather / Tell Me Like It Is / Painkiller / Outskirts of Heaven (Craig Campbell cover) / Simple Man (Lynyrd Skynyrd cover) / Weeping Willow / Never Look Back / Pretty Little Poison / Burn It Down / Enter Sandman/Man In The Box (snippet) / Ride the Lightning
REMAINING TOUR DATES:
Oct. 26 - Louisville, KY - Paristown
Oct. 27 - Indianapolis, IN - Egyptian Room at Old National Centre
Oct. 28 - Detroit, MI - The Fillmore Detroit
Nov. 2 - Saint Louis, MO - The Pageant
Nov. 4 - Minneapolis, MN - The Fillmore Minneapolis
Nov. 9 - Huntington, NY - The Paramount
Nov. 10 - Boston, MA - House of Blues Boston
Nov. 11 - Philadelphia, PA - The Fillmore Philadelphia