by Alyssa Moreau
The first band of the night was Loathe, the English metal band from Liverpool. Loathe was formed in 2014 and has already seen high levels of commercial success. The band kept the lights dark and the energy high during their 30-minute set. The crowd was instantly hooked by their fierce guitar riffs and high energy stage presence.
---
Next to take the stage was Periphery, the insanely talented progressive metal band from Washington, D.C. Periphery is known for their rhythmically and melodically intricacy, being one of the industry examples for djent. The band swears djent isn't a genre (according to the hoodies at the merch table), but honestly I'm not sure what else to call it. The mix of polyrhythms and pounding, yet catchy choruses puts them in a genre of their own.
Finishing their set with the crowd favorite, "Marigold", Periphery refused to slow down. Between the insanely intricate guitar riffs that had jaws on the floor and the powerful choruses that define the band, the crowd was 100% invested. Periphery's 45-minute set (with only 5 songs) was one of the most impressive live performances I have ever seen.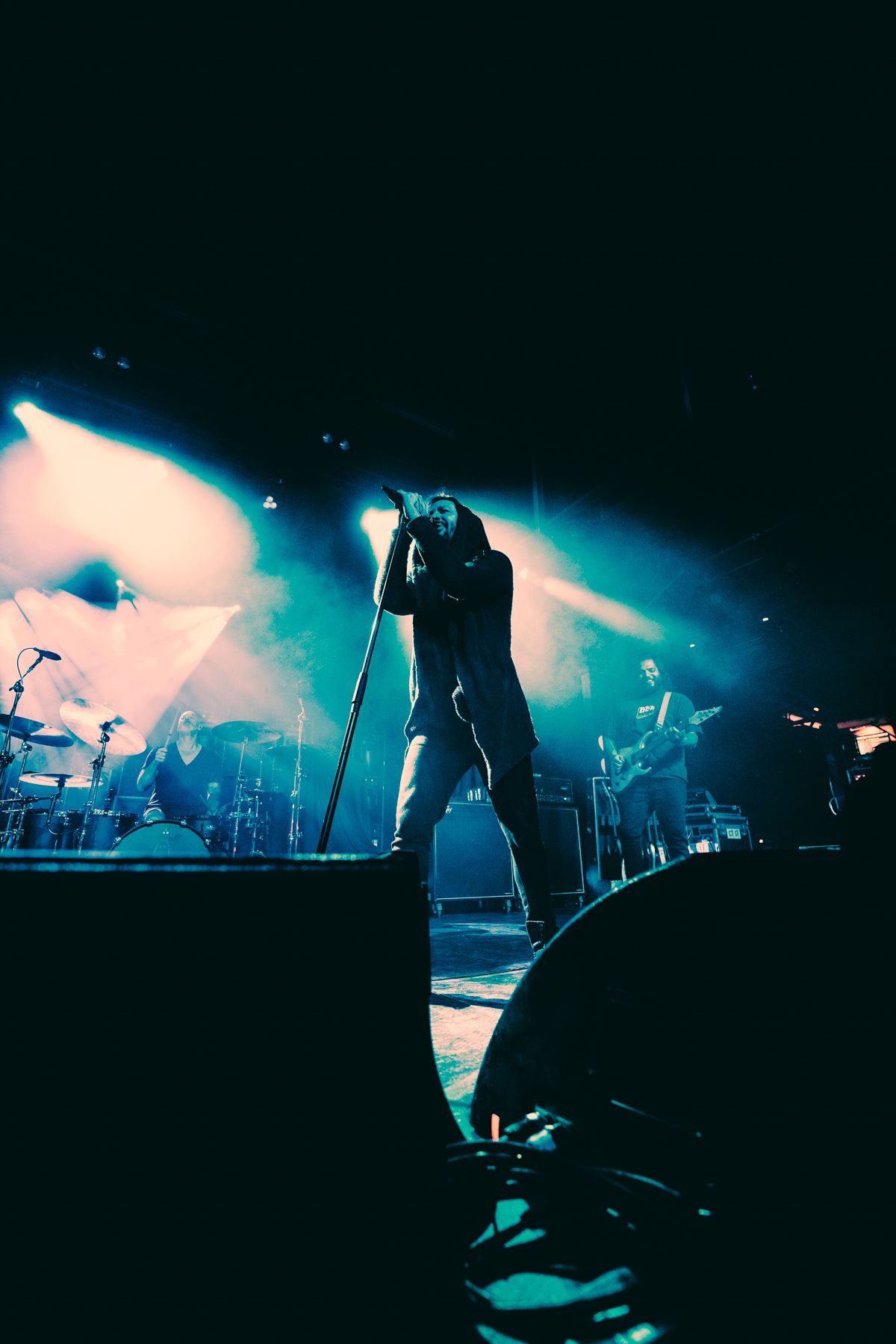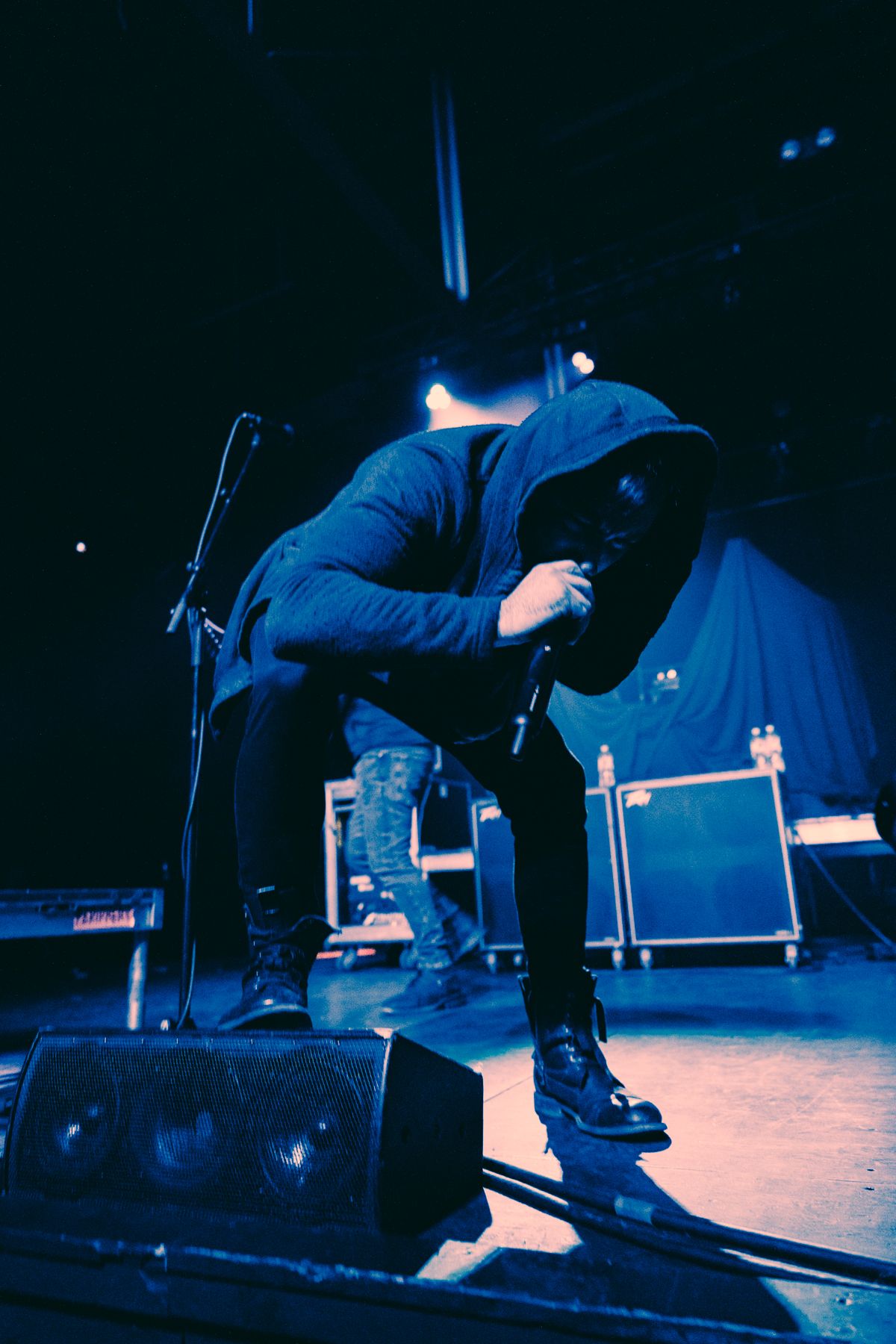 Periphery Setlist:
Reptile
Ragnarok
Wildfire
Atropos (Snippet of Icarus Lives!)
Marigold
---
Finally, with the room full and thoroughly warmed up, Underoath stormed the stage. Underoath has been making waves in the metalcore scene since their formation in 1997, and their stop in Nashville showed us exactly why that is. Bringing a stage energy like no other, the crowd was instantly hooked as the band sprinted and jumped across the stage.
With 24 years and 9 studio albums under their belt, Underoath have truly become masters of their craft. With no shortage of songs to play, the band was able to keep the crowd entertained and engaged throughout their 90-minute set. Underoath's stage presence was incredible, with the band members constantly moving and interacting with the crowd.
One of the highlights of the set was the recent 2022 hit "Hallelujah", where the band brought out Nashville native Charlotte Sands. The collaboration made the energy in the room skyrocket as the singers interacted on stage.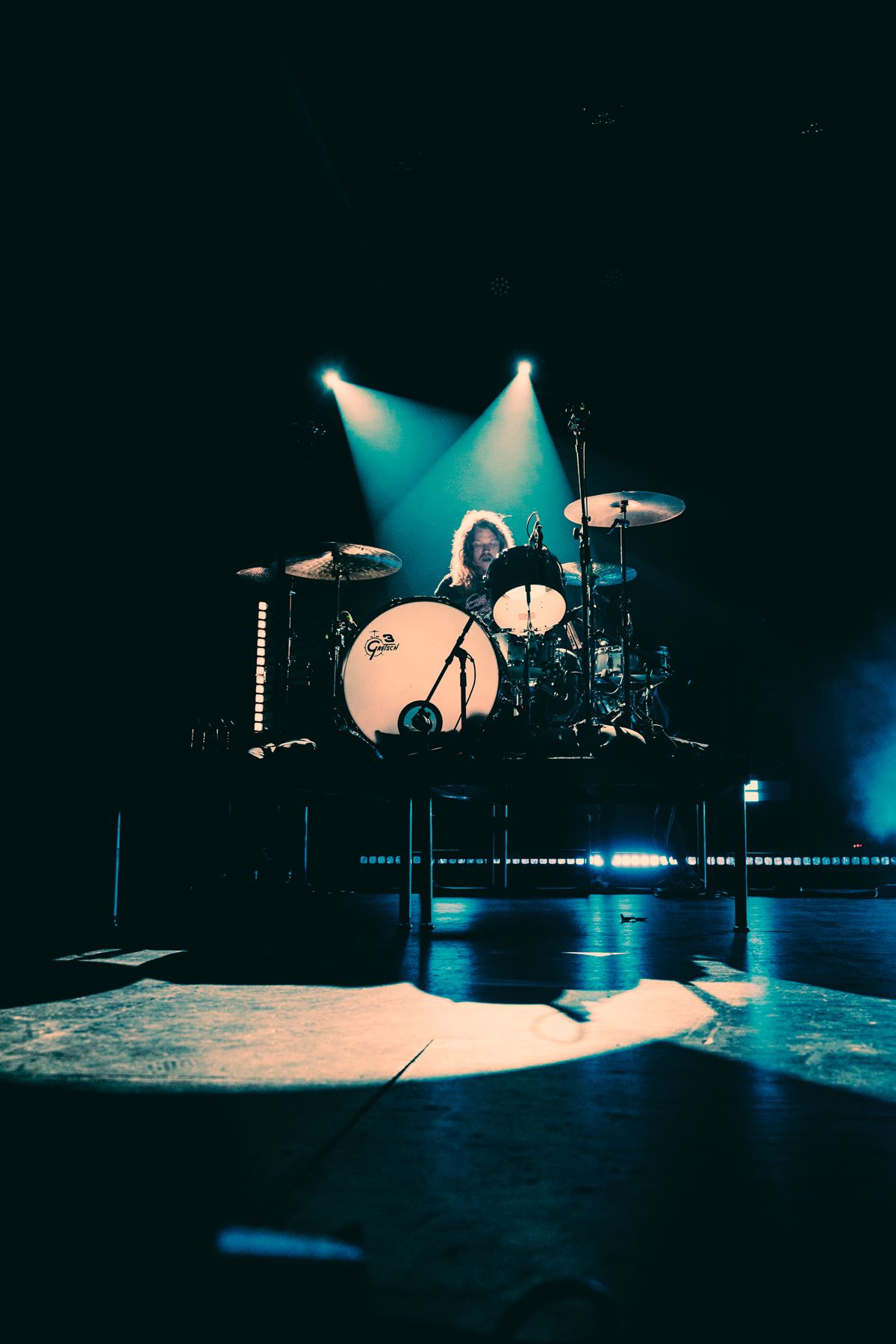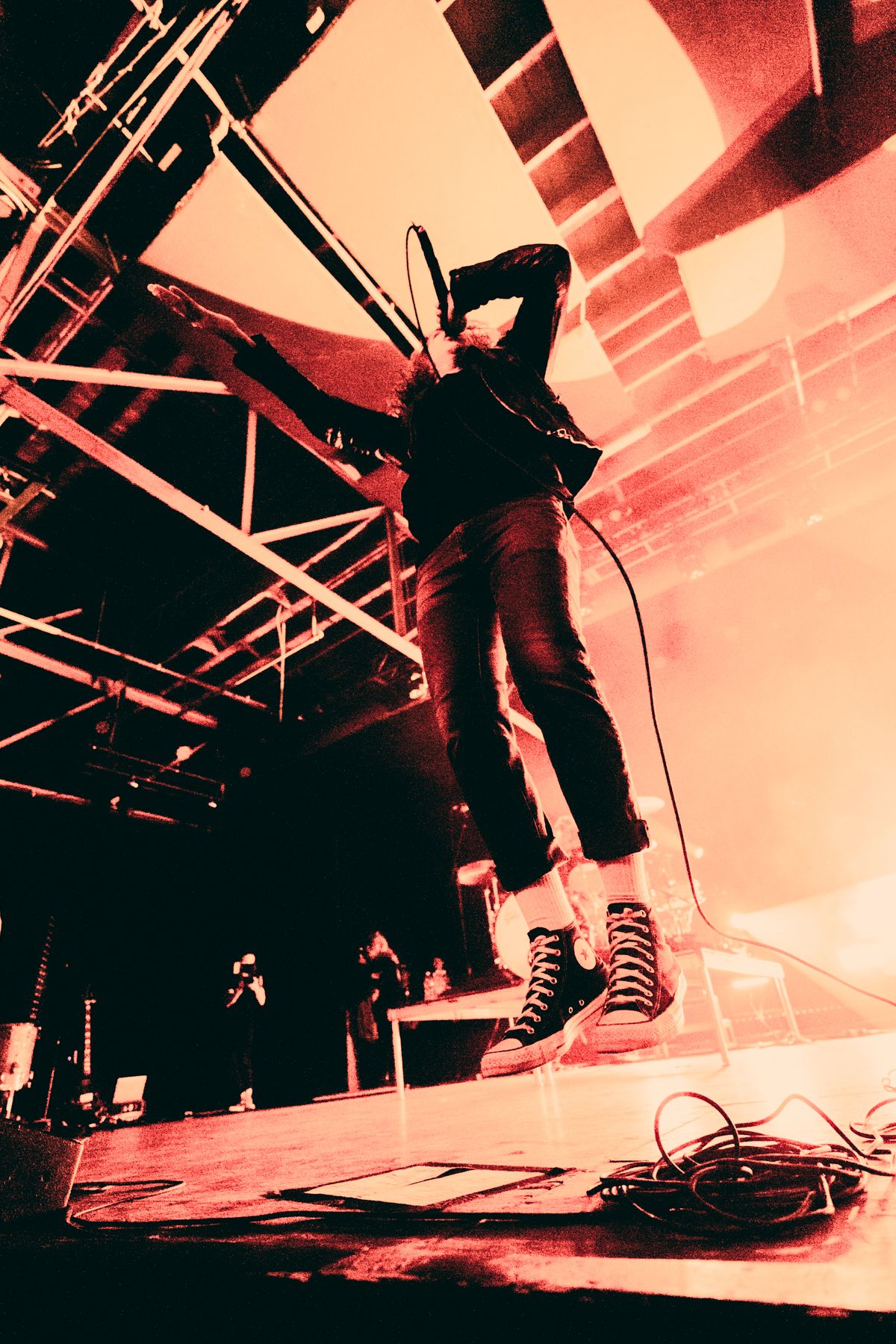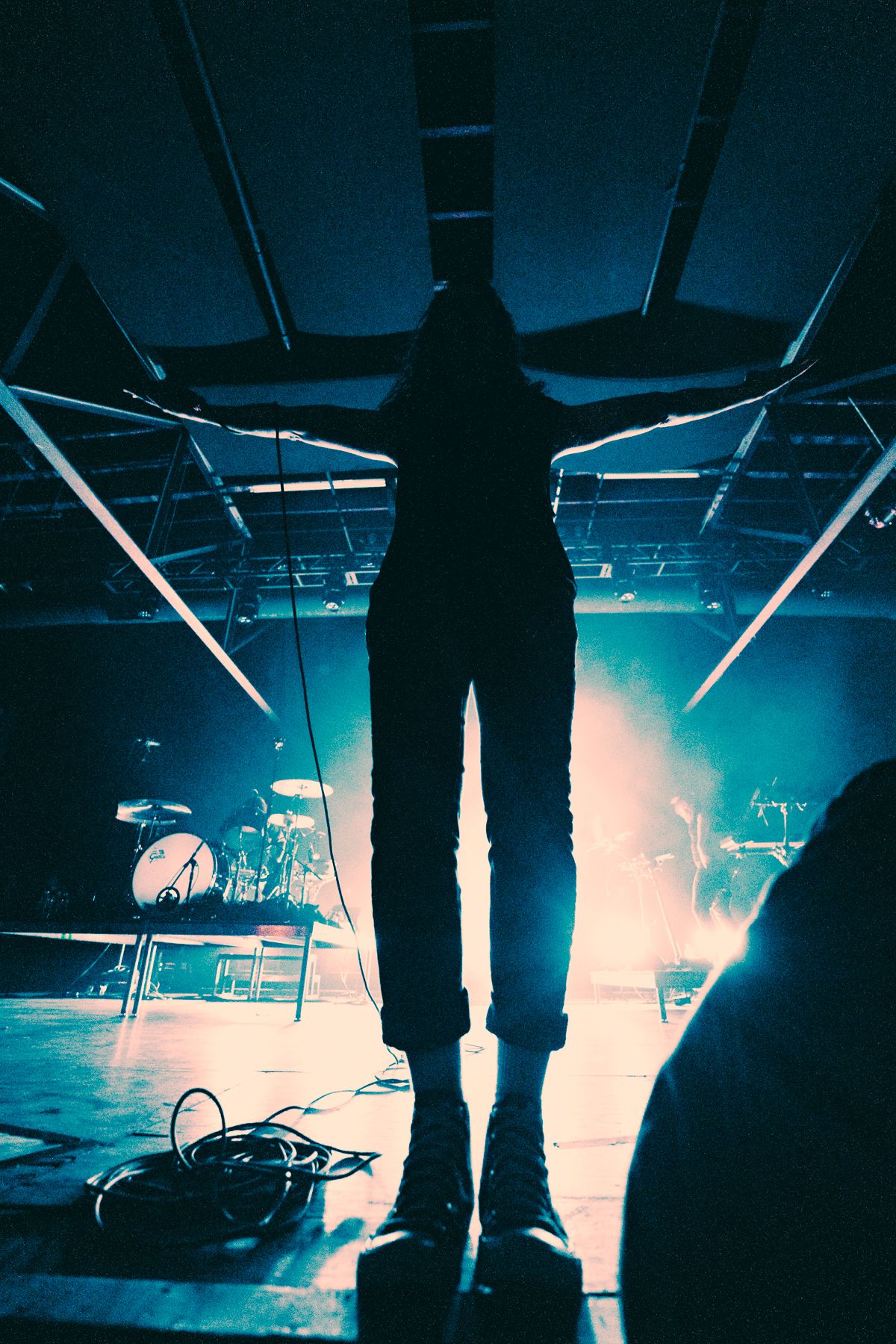 Overall, Loathe, Periphery, and Underoath was a lineup to remember. All of the bands delivered incredible performances, complimenting each other perfectly. The sold out crowd didn't hold back, and the energy was on another level throughout the show.
Underoath Setlist:
It's Dangerous Business Walking Out Your Front Door
Breathing in a New Mentality
Damn Excuses
Down, Set, Go
On My Teeth
In Regards to Myself
Let Go
Too Bright to See, Too Loud to Hear
Reinventing Your Exit
Hallelujah (with Charlotte Sands)
Illuminator
A Moment Suspended in Time
Pneumonia
A Boy Brushed Red Living in Black and White
Writing on the Walls