On Friday evening, folk-pop artist Noah Kahan sold out the 6,000-capacity TCU Amphitheater at White River State Park in Indianapolis. I saw Noah back in March at Indiana University Auditorium at a venue half the size and, for this tour, getting approved to shoot was my only way in. He has been on an incredibly fast-paced and steady upward rise in popularity over the past two years, and it is very well deserved. The weather couldn't have possibly been better for a folk concert, with the stick season definitely beginning in Indiana.
Noah Kahan is an American folk-pop singer from Strafford, Vermont. In 2016, Noah signed to Republic Records and proceeded to release his first single, "Young Blood". The single, which has since accumulated over 9 million streams, was later re-released to feature Julia Michaels.
After the 2021 release of his sophomore album, I Was/I Am, Kahan spent the next almost two years teasing the song "Stick Season" on social media. It became a fan favorite, gaining millions of views on TikTok, with people demanding a release every single day. Once the single dropped, it became his highest-streaming song in the United States so far.
Finally, after much anticipation, Noah announced this junior studio album, Stick Season, on September 14th, 2022. The album was written during the pandemic and was where he began to lean into the folk genre, paying homage to what he grew up listening to. The immediate, overwhelming success of this album allowed Kahan to sell out three legs of his headlining tour.
---
"I'm not afraid of death, I've got dreams again…."
From the moment Noah came out onto the stage to perform the opening track of the night, "Northern Attitude", the pure giddiness on his face never subsided. I don't know if I have ever before seen a performer so genuinely and wholeheartedly happy to be doing what they are. He continued on to play more fan favorites, such as "New Perspective" and "Everywhere, Everything".
"Your Needs, My Needs" is the title of the fifteenth track on Stick Season (We'll All Be Here Forever), which is the deluxe version of Kahan's Junior album. From the moment I first heard this song, I knew I had to hear it live. I cannot even begin to explain the millions of different things I felt in this experience, and they vibrated throughout every single fan around me. This moment in itself made the entire night worth it.
Many tears were shed throughout TCU as Noah played some of his more emotional, heartstring-jerking tracks, including "Growing Sideways" and "Call Your Mom" Before he began playing "Stick Season", he made sure to thank the audience for their insane response to the release of the song, saying it was the reason he was there at that moment. Before he and his band took their final bow, the evening closed out with an energetic, beautiful performance of "Homesick".
I cannot emphasize enough how badly you need to catch Noah Kahan live any chance that you can find. I have been to a lot of concerts, and I believe I can confidently say that this is the most fun I have ever had at one. You cannot help but dance and scream in the energy that Noah's music radiates.
---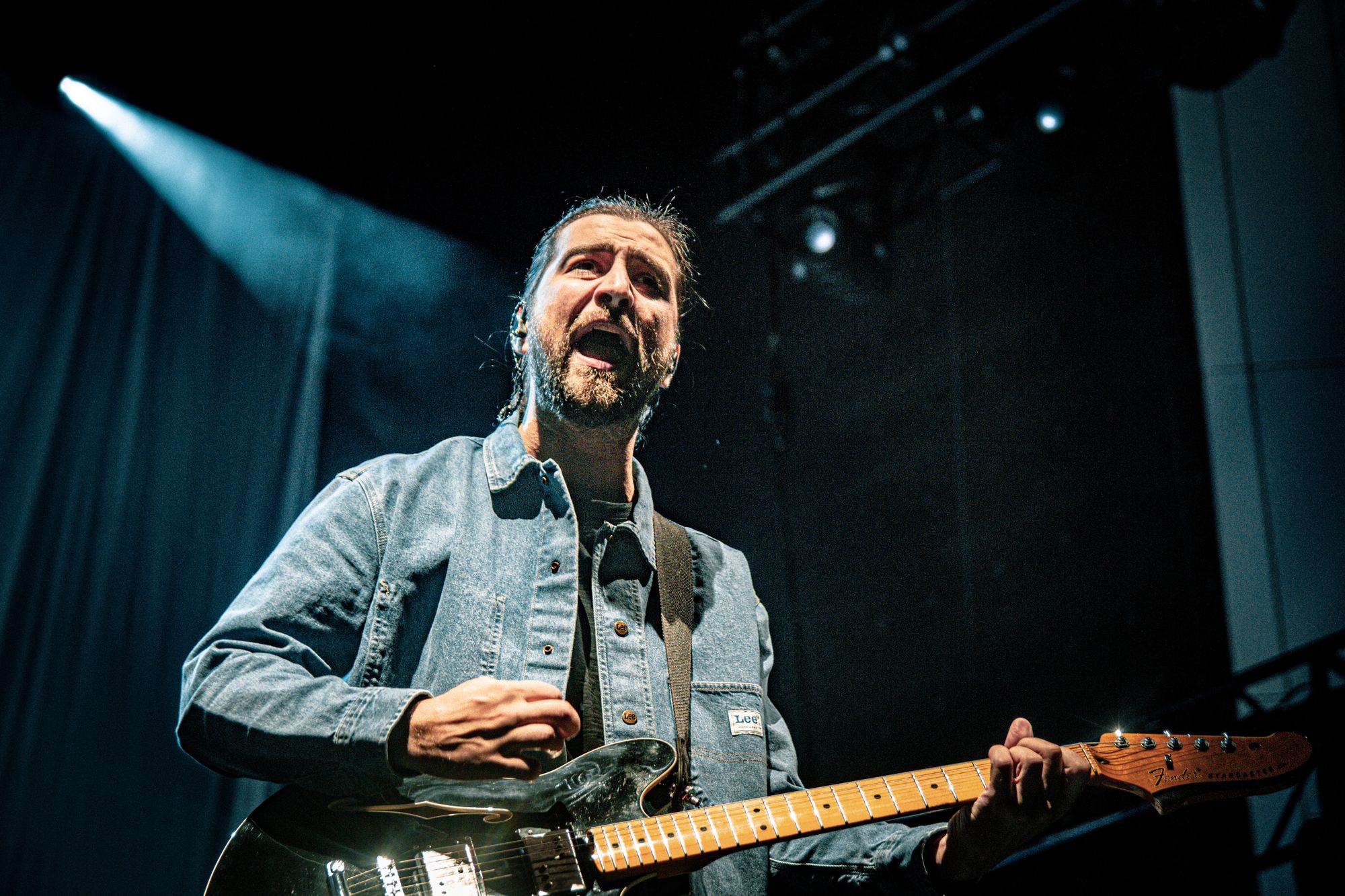 Setlist (Via SetlistFM)
Northern Attitude
She Calls Me Back
New Perspective
Everywhere, Everything
Your Needs, My Needs
Growing Sideways
Paul Revere
All My Love
False Confidence
Call Your Mom
You're Gonna Go Far
Orange Juice
Dial Drunk
The View Between Villages
Stick Season
Homesick
---
You can read our review of Stick Season (We'll All Be Here Forever) by Jackson Tujo here.