by Connor Hannan
Arguably the biggest artist of our generation – Taylor Swift – brought the most sought-after tour to the Windy City for three nights. Before I start this review, can we take a second to appreciate and recognize what Taylor is doing? Twenty cities, fifty-two total concerts, 44 songs each night, totaling just over three-hours of performance. Whether you're a fan of Taylor Swift or not, the stamina, mental capacity, and vocal conditioning needed to perform for three hours straight for fifty-two shows over a five-month period is unarguably impressive.

It was no surprise that the Swift Army was out in full force for the first night in Chicago. I think it's safe to say that Taylor has one of the biggest and most loyal fanbases of all time. Even with a sold-out show, there were still masses surrounding Soldier Field just wanting to hear her voice. Many of her fans showed-out by dressing to represent different Eras of Taylor's career – with easily recognizable replicas of outfits from music videos, to more obscure references like a champagne bottle Halloween costume.

I've lived in the Chicago area most of my life and have been a lifelong Chicago Bears fan. It was my first time walking into Soldier Field in a few years and I must say, it was nice to finally see a packed stadium. The atmosphere and stage setup upon walking into the stadium was unreal. It was by far one of the most intricate stages I've seen – the monstrous video board, speakers, lighting, and pyrotechnics brought the show to a whole new level.

The show started off with performances by Owenn and Girl in Red. Both had small setlists, but it was more than enough to keep the crowd entertained and get them warmed up for Taylor. Owenn, formally known as Christopher Owens, was actually a backup dancer from Taylor Swift's Reputation tour. Owenn performed six songs which included a cover of Bruno Mars' "Locked out of Heaven" and an unreleased song "Devil May Cry." Girl in Red had a slightly longer setlist of eight songs. Girl in Red features singer-songwriter Maire Ulven Ringheim who hails from Norway. She performed 2 of her biggest hits, "I Wanna Be Your Girlfriend" and "We Fell in Love In October," both of which went certified gold in the US.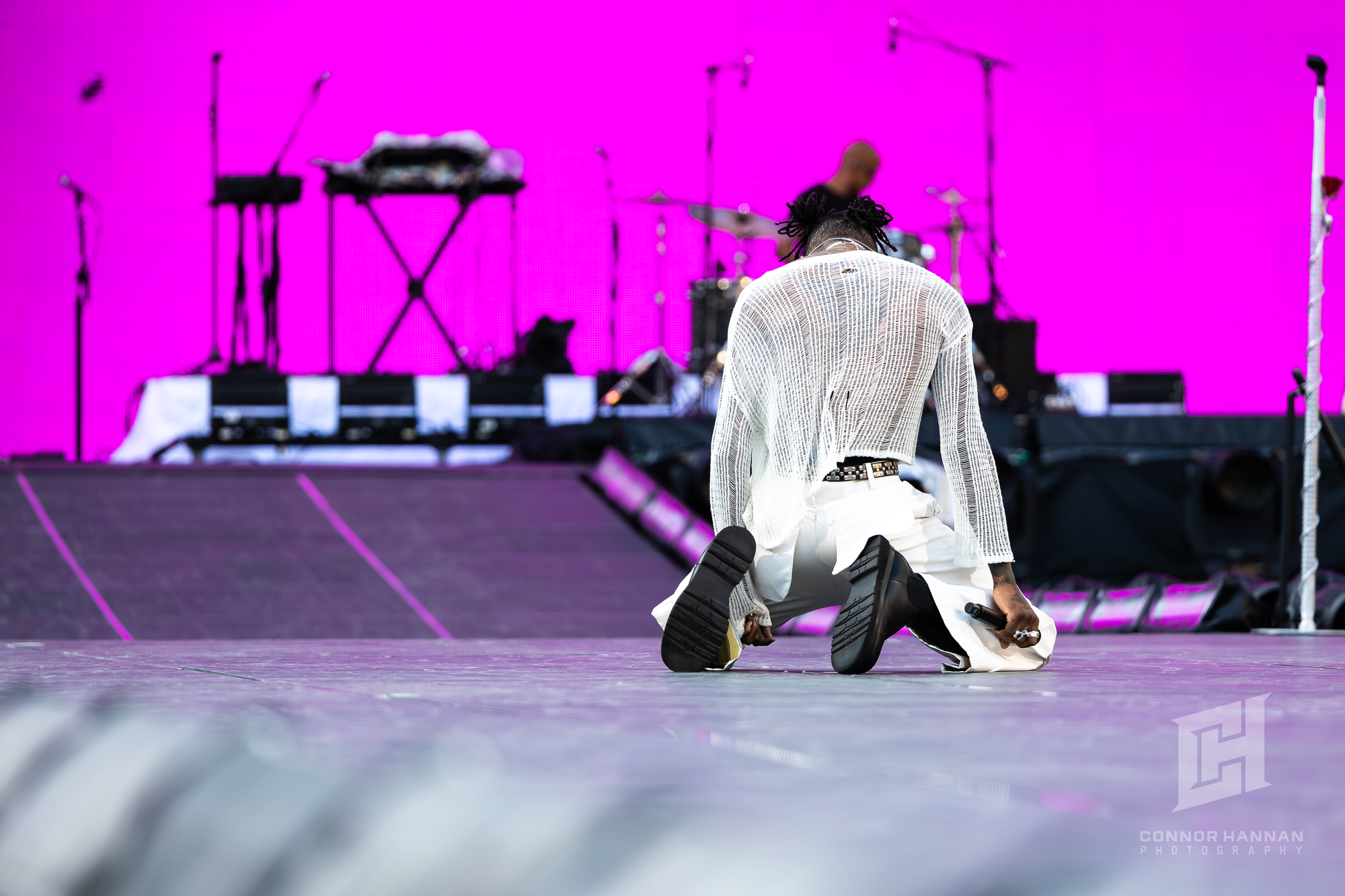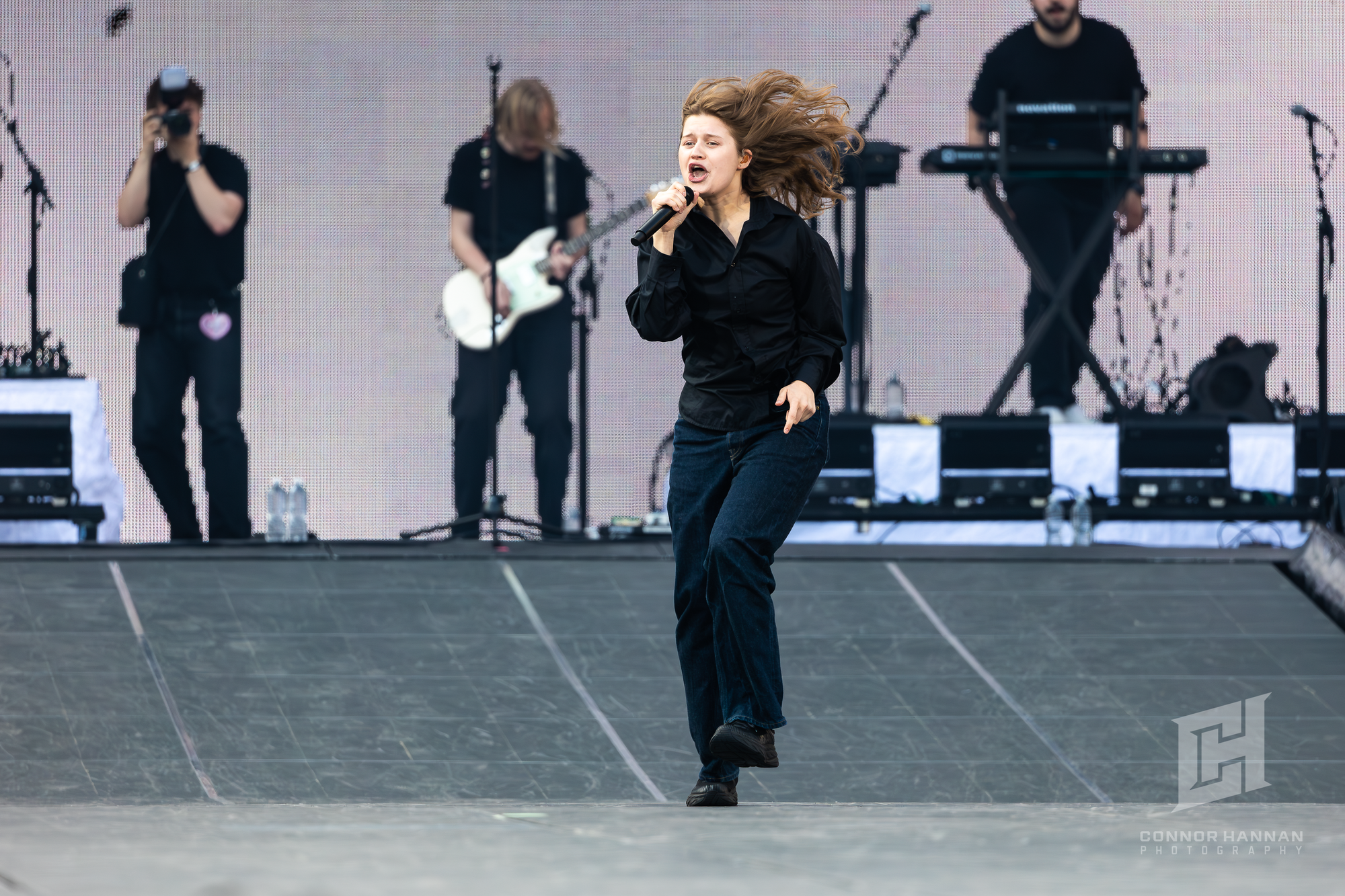 Then the countdown started - the stage screen displayed a giant clock with countdown timers on each side. You could hear and most certainly feel, both figuratively and literally, the energy of the Swift Army coming alive. The backup dancers came from the middle of the stage in monstrous wavey costumes that cocooned the center of the stage. The music from Taylor's Lover track "Miss Americana & the Heartbreak Prince" played in the background and the lyrics "It's been a long time coming," (a lyric Swifties can relate to well as this is Taylor's first tour in 5 years), signaled Taylor's emergence from under the stage. This was the first of many times the stadium shook with the energy and passion of the Swifties, with screams that even earplugs couldn't handle.

The Eras Tour was designed to represent and show Taylor's journey throughout her near twenty-year career. The production and attention to detail to every song she performed was bar-none. The choreography, lighting, props, visuals, and multi-purpose stage setup contributed to one of the most perfectly executed performances I've ever seen. Everything was to a "T." My hat is off to the entire staff and crew that helped put this tour together.

The night started off with the Lover era. After her opening song, Taylor led the crowd in a sing-along to "Cruel Summer", a song that was never made a single during the albums run but is an all-time favorite among Swifties. The first time you heard the crowd scream as loud as possible was during the bridge, specifically when Taylor sang, "I love you ain't that the worst thing you ever heard?" Taylor then rolled into the Fearless era, with her first costume change from a pink and turquoise sequin one piece to a flashy gold dress.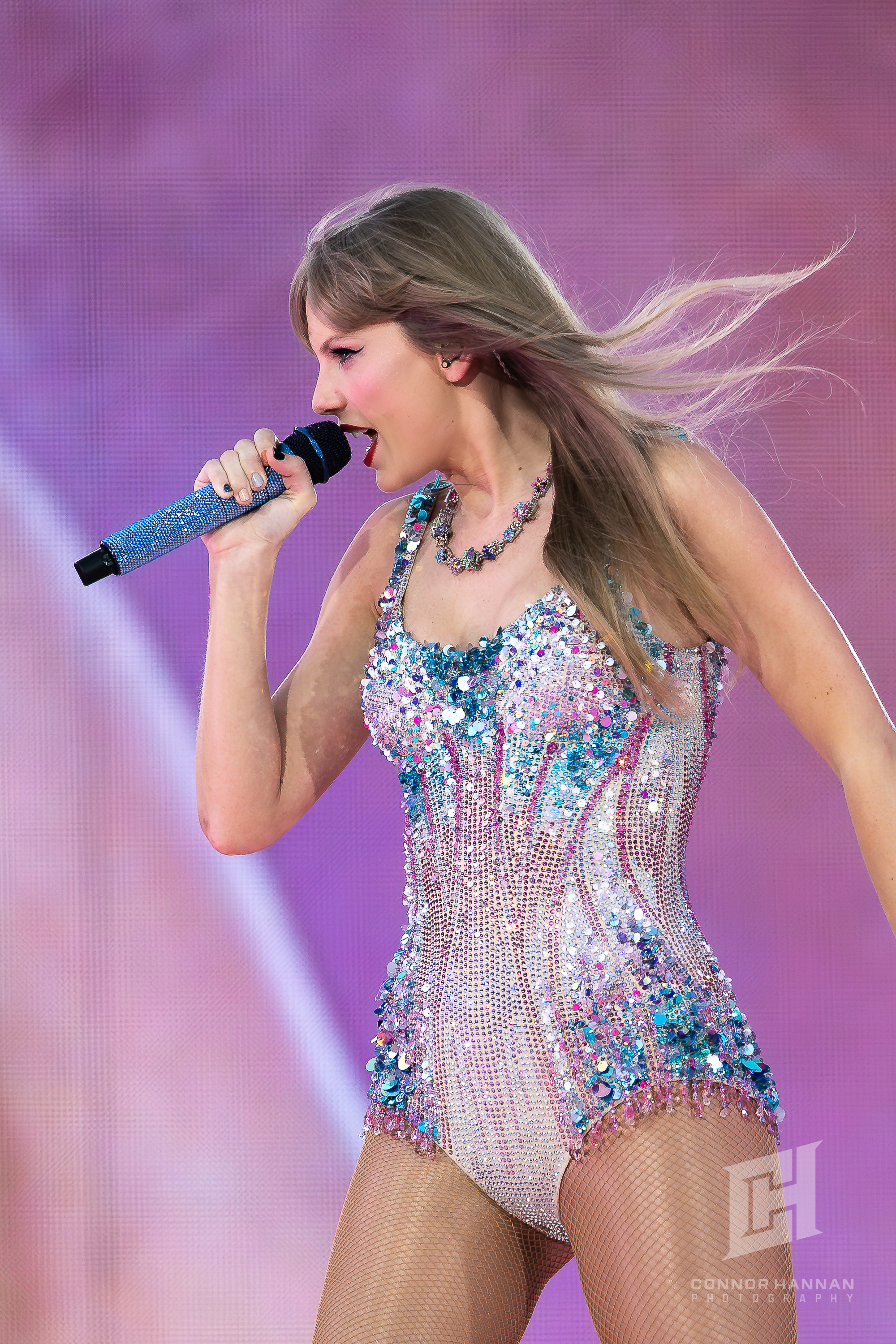 Taylor then moved into her Evermore Era. She describes making this album during Covid and the need to make music as a coping mechanism during the pandemic. She also took a moment to recognize pride month as she is an avid supporter of the LGBTQ+ community. An emotional Taylor sang "Champagne Problems" while playing the piano which brought the most emotional moment of the night – at the conclusion of the song, the crowd screamed and cheered for about ten minutes straight. The reaction from the fans left Taylor in awe, unable to speak and even taking out her earpiece to hear the roar from the crowd. It felt like a special moment for both Taylor and the attendees in Soldier Field, as Taylor seemed to become emotional as the screaming got louder and louder.

After brief intermission and another outfit change into a black and red sequin outfit with a symbolic snake running down the leg, the house came down for "…Ready for it." I cannot stress enough the extreme detail that went into each era and song. It was during "Delicate" you could see how perfectly everything was timed and choreographed – with each step Taylor took, the videoboard stage would crack in the precise spot.

Taylor only played "Enchanted" from her Speak Now Era. Speak Now (Taylor's Version) is the next highly anticipated re-recorded album Taylor is set to release on July 7th of this year. She then transitioned into the Red Era - singing hits like "I Knew You Were Trouble" and "We Are Never Ever Getting Back Together". Each night of the tour, Taylor gives away her "22" hat to a special fan from the crowd. Friday evening, she gave the honor to a little girl, who traded her homemade friendship bracelet for the hat. Friendship bracelets have become a way for Swifties to connect with one another during the tour, with many Swifties making multiple bracelets to trade with one another before and after the show. The Red Era ended with one of her most powerful and emotional performances of the night, "All Too Well (10-Minute Version)" where she described writing the song during a very low point in her personal life.

Taylor's Folklore Era was marked with another costume change into a green, flowy dress. She described Folklore as the first album where she was not autobiographical and instead wrote fictional stories about three characters, as expressed through her songs "Cardigan", "Betty", and "August." This was the calmest part of the evening, which allowed the crowd to rest up for the album that started Taylor's pop career, 1989.

The 1989 Era began with "Style", which brought the energy level back to a ten. Again, the attention to detail was stellar. The performances of "Blank Space" and "Bad Blood" both had references to their respective music videos. Taylor and her dancers swung light-up golf clubs that were reminiscent of the "Blank Space" music video where Taylor takes a golf club to a lover's vintage car, along with a powerful strut down the stage that can be traced to the "Bad Blood" music video, when Taylor and her celebrity friends are seen emerging from a burning fire.
Then came the moment fans had been anticipating the most, Taylor's acoustic set. Each night during this part of the show, Taylor plays two songs that are not a part of her setlist. There are two important rules for this portion of the show: First, Taylor never repeats a song. Therefore, once it's played, it will not be played again for the rest of the tour. However, second, if Taylor messes up a lyric during the performance of a surprise song, she is allowed to repeat the song on tour. This "game" has led to Swifties all-over TikTok and various social media platforms to create spreadsheets of which songs are left to be played, and fans making their predictions of which songs will be performed in each city based on hints and conspiracy theories. Taylor's first surprise song was an acoustic version of "I Wish You Would", which she had never performed on the guitar before. And, just as Swifties predicted, she next performed "the lakes" on piano, a nod to Lake Michigan – just steps away from Soldier Field. Needless to say, the fans were not disappointed with her selections for the opening night.

Taylor ended the performance with her latest album, Midnights, starting off with "Lavender Haze". The crowd grew more energetic as they knew the end was in sight. Taylor finished with her hit song, "Karma", and multicolored confetti spewed from the stage – each color representing a different Era. The perfect way to end an incredible evening.

If you're able, or I should say lucky enough, to come across a ticket to see this tour – jump on it. It's easily worth the price of admission.