This heavy-hitting tour package featuring Blackbraid, 200 Stab Wounds, Cattle Decapitation, and Dark Funeral played at The Underground in Charlotte, NC on May 21, 2023. The name of the tour is the "Decibel Magazine Tour" and it is quite a fitting name for the tour. Each band was louder than the last! This was a fantastic lineup, and I was excited to finally see each band live.
---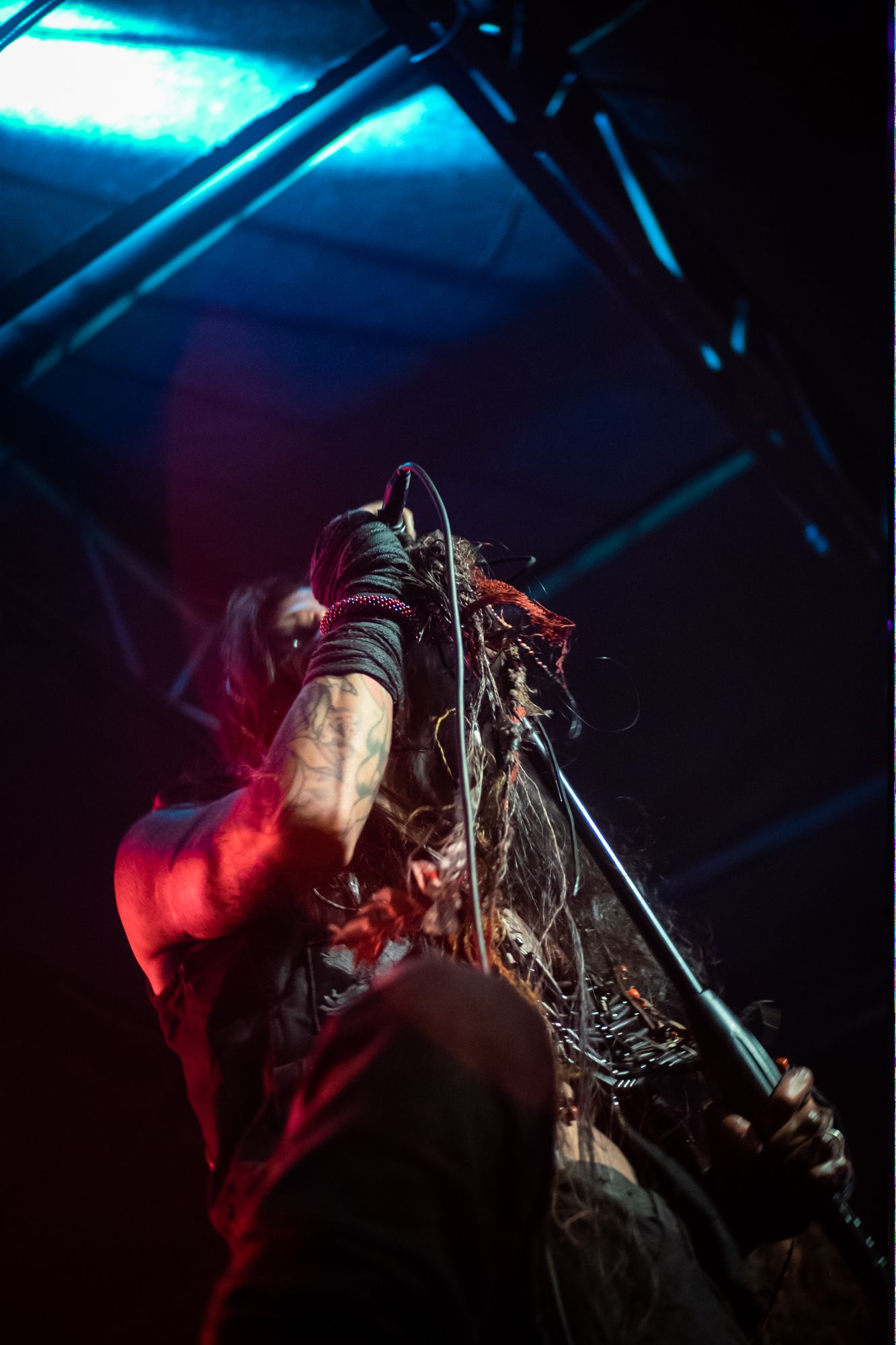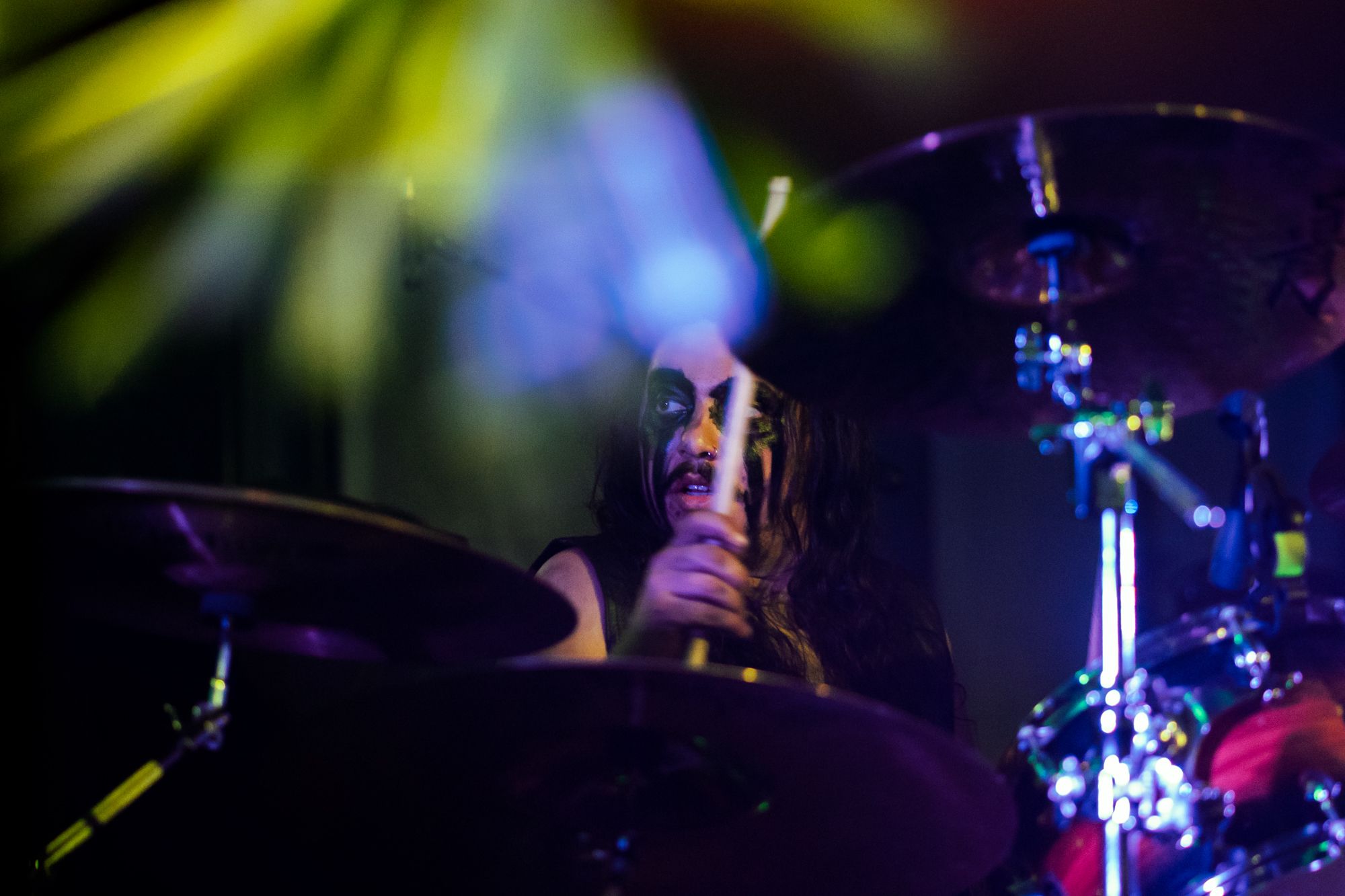 Blackbraid kicked off the show with their interesting tribal-esque black metal performance. There was nearly a wall of sound from this band, but it was mixed just right to still allow room to hear clearly. Everyone played tight and sounded perfect. I thought that they had an interesting aesthetic. They also did not speak to the crowd at all during their set. They came out, played their music, and left. Which, I really respect. This band was a perfect opener to the night of music ahead.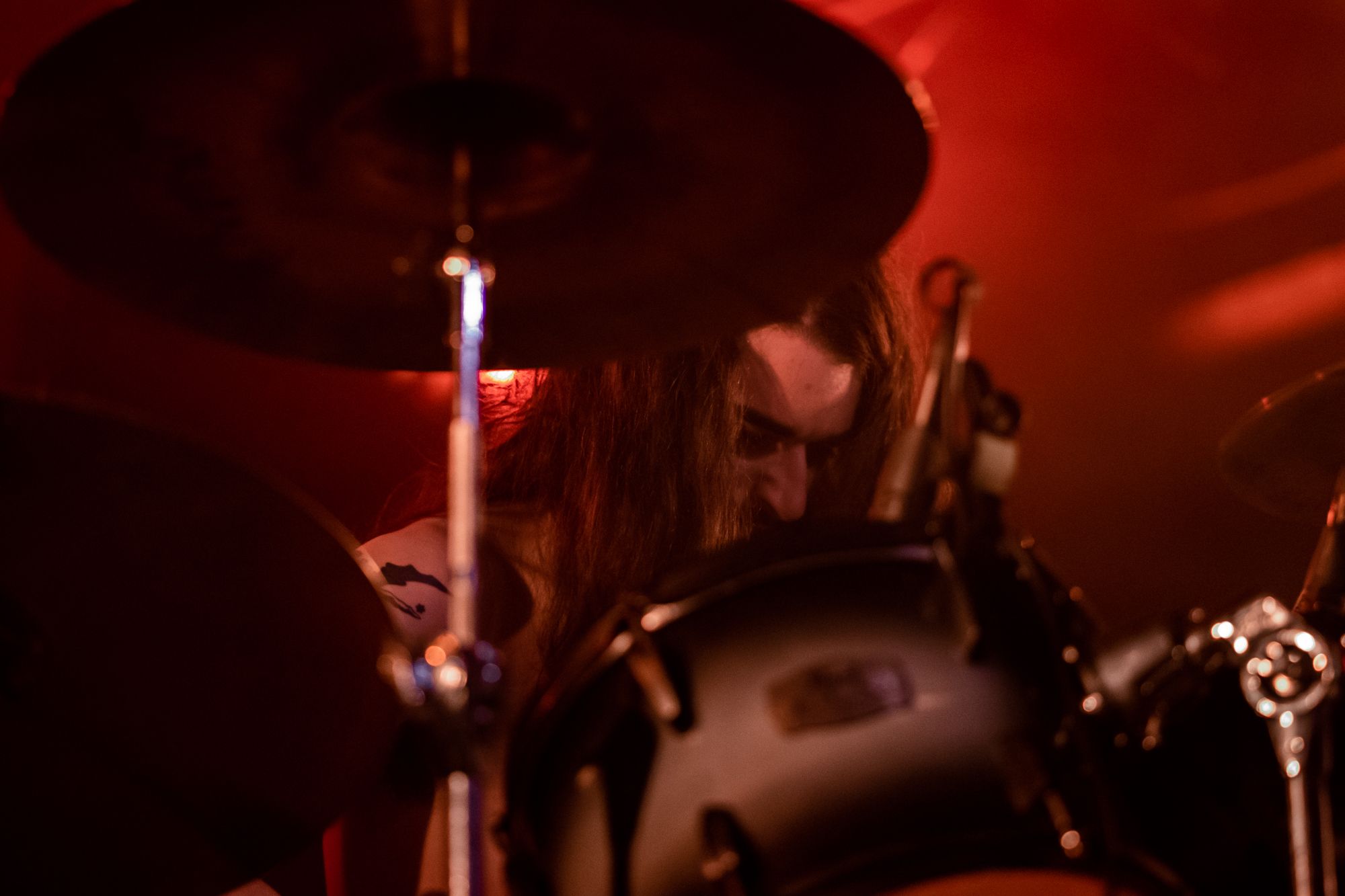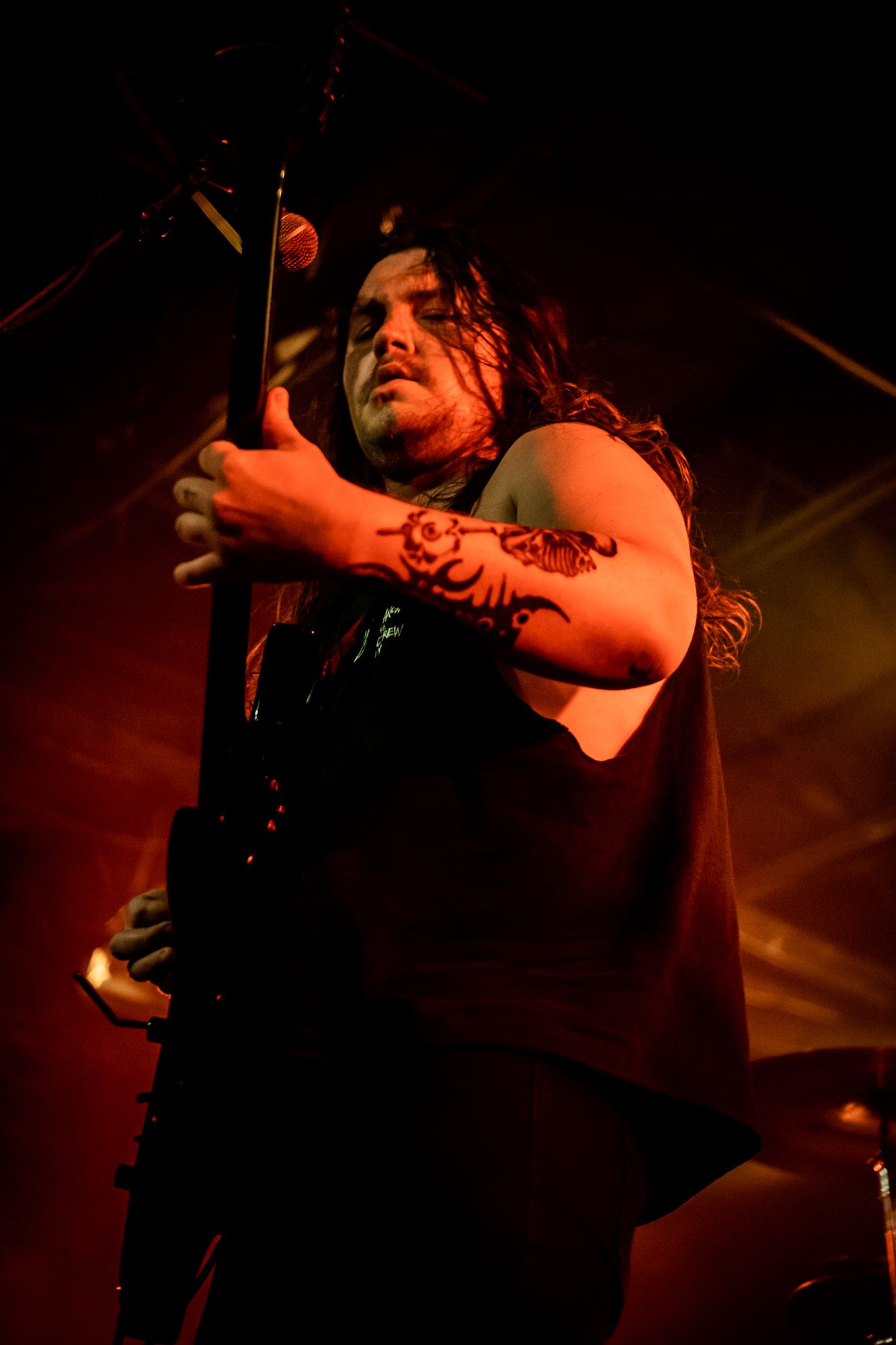 The next band to take the stage was death metal act, 200 Stab Wounds from Cleveland, OH. Though they were formed in 2019, they pull off the classic death metal sound well. The drummer, Owen Pulley kicked off the set with a drum solo, which I enjoyed. I haven't seen any bands start their set that way before. The first song they played was "Fatal Reality." Vocalist, Steve Buhl was shredding while performing the vocals the whole set. He had his mic set up "Lemmy" style. I enjoyed the way this band sounded, they were shredding yet groovy. Buhl took time to thank the crowd for being at this show instead of at the Sleeping With Sirens show next door, which I thought to be funny. Their set was a decent length and included songs such as "Skin Milk," "Masters of Morbidity," and "Phallic Filth."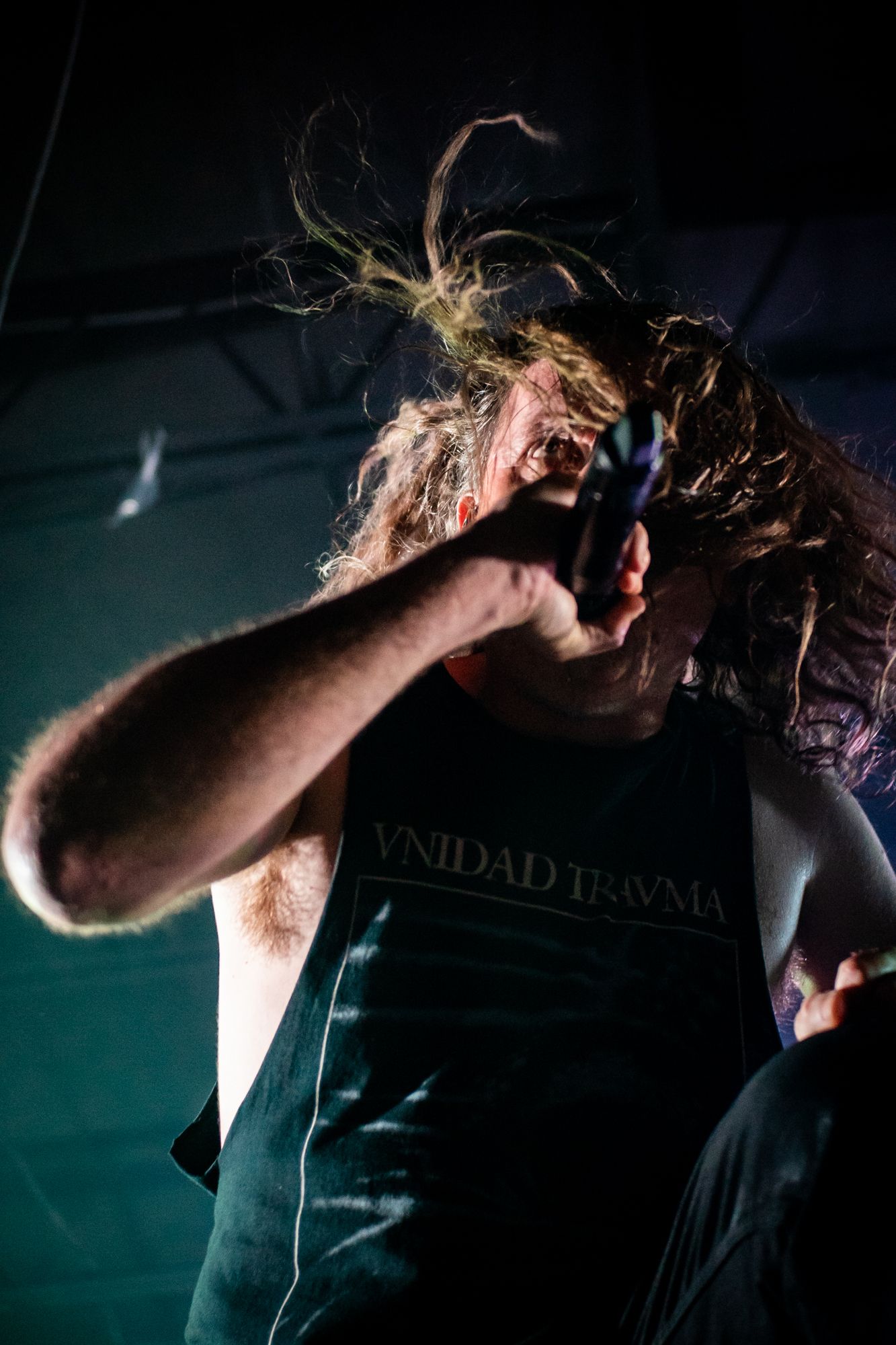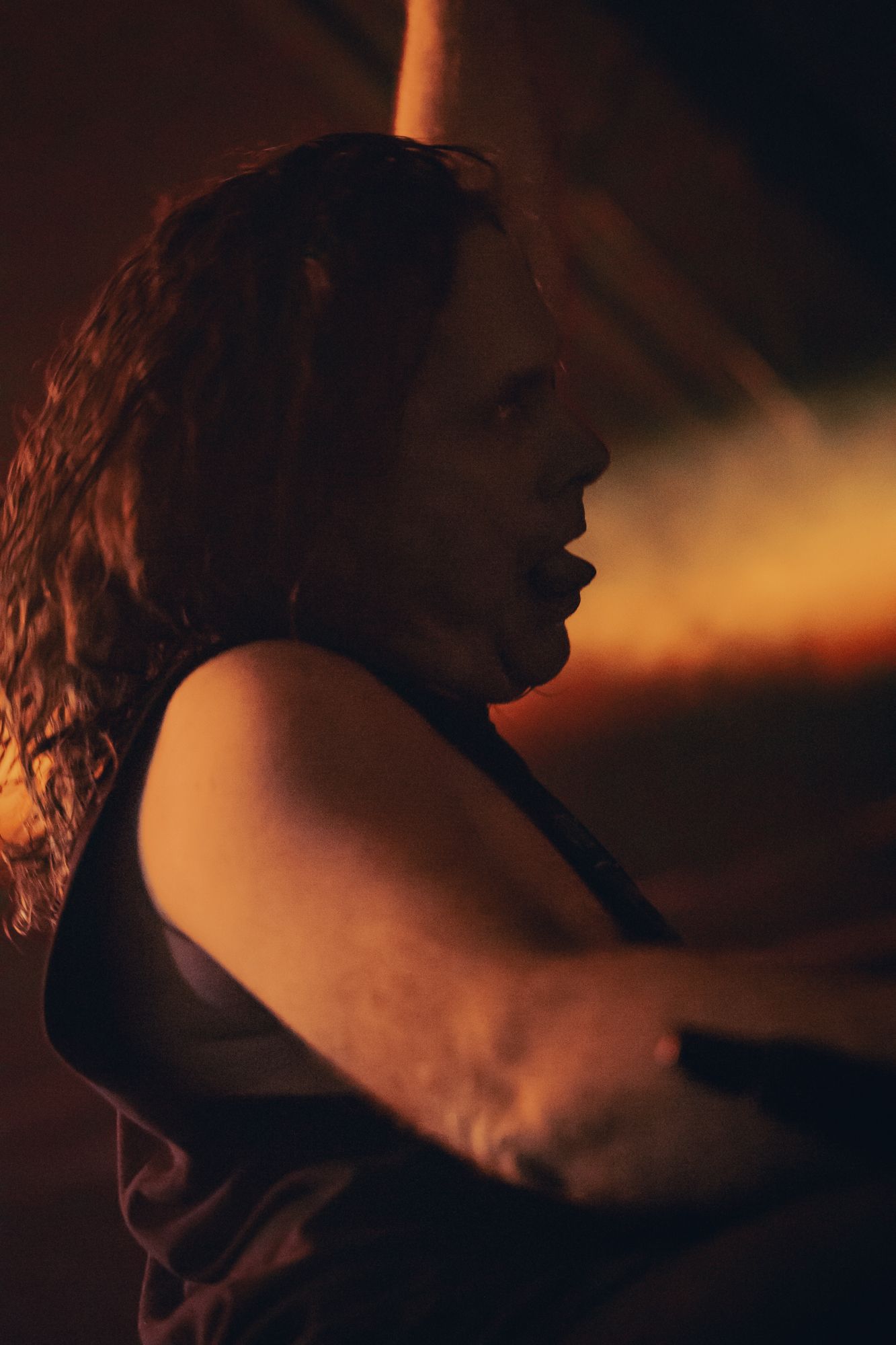 Next up to take the stage was the band I had been dying to see, Cattle Decapitation. This was my first time seeing them despite being a fan for many years. They definitely did not disappoint! They sounded absolutely perfect, just as their recorded tracks sound. They played several songs from Monolith of Inhumanity, which I was excited to hear, especially since I expected them to primarily focus on performing songs from their newly released album, Terrasite. They did play a few songs off the new album, (which is really great by the way), as expected, but they had a great balance of songs from their last few albums. I was in awe the whole set. Vocalist, Travis Ryan sounded incredible. I was most impressed by his monstrous, soul-piercing highs. Additionally, drummer David Mcgraw sounded massive. His snare? It sounded *chef's kiss* phenomenal, especially in the last song they performed, "Kingdom of Tyrants." I was so sad when they announced their last song. I could have listened to them perform the entire night. I am hoping they will be on a headlining tour sometime in the near future!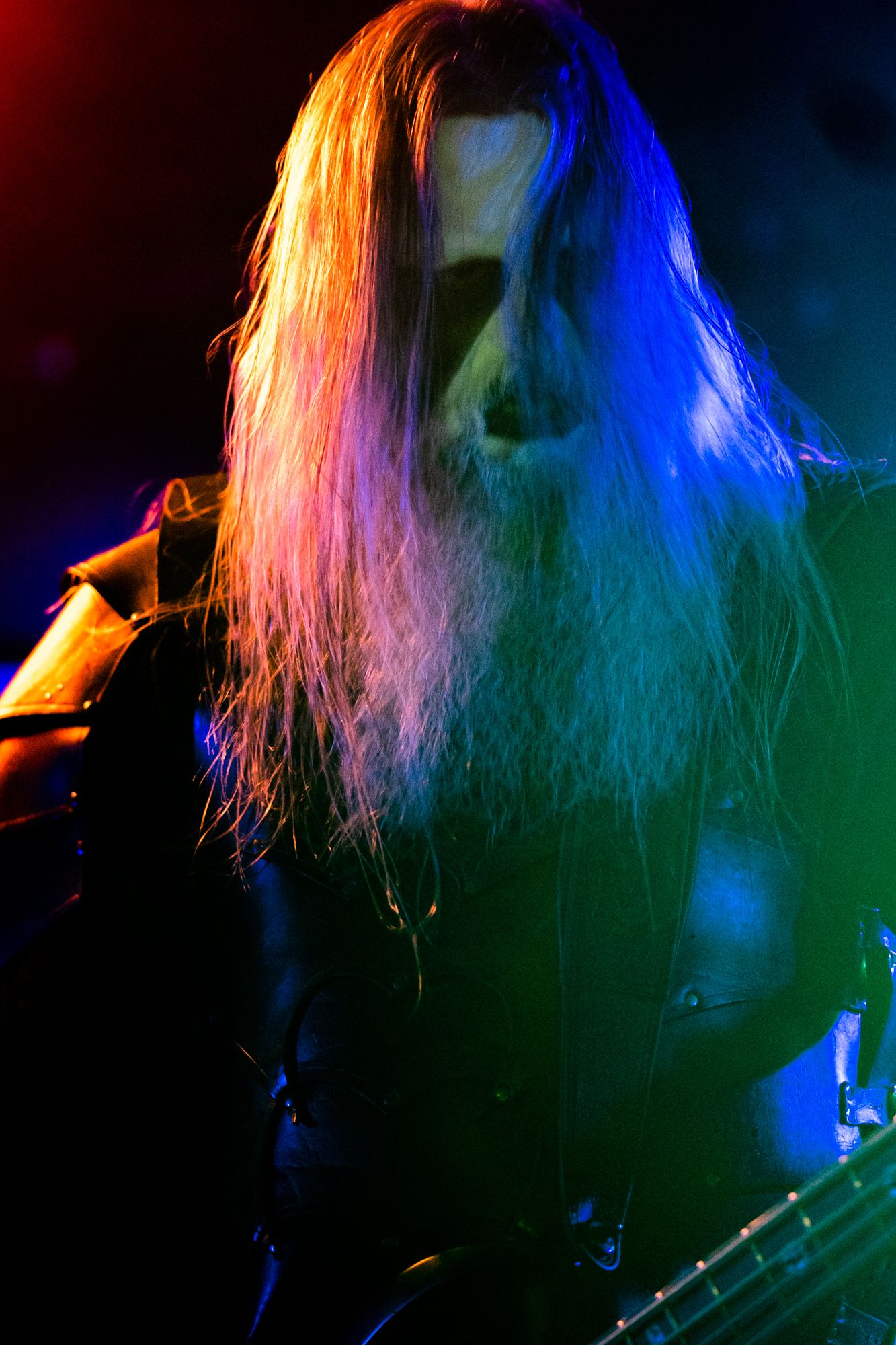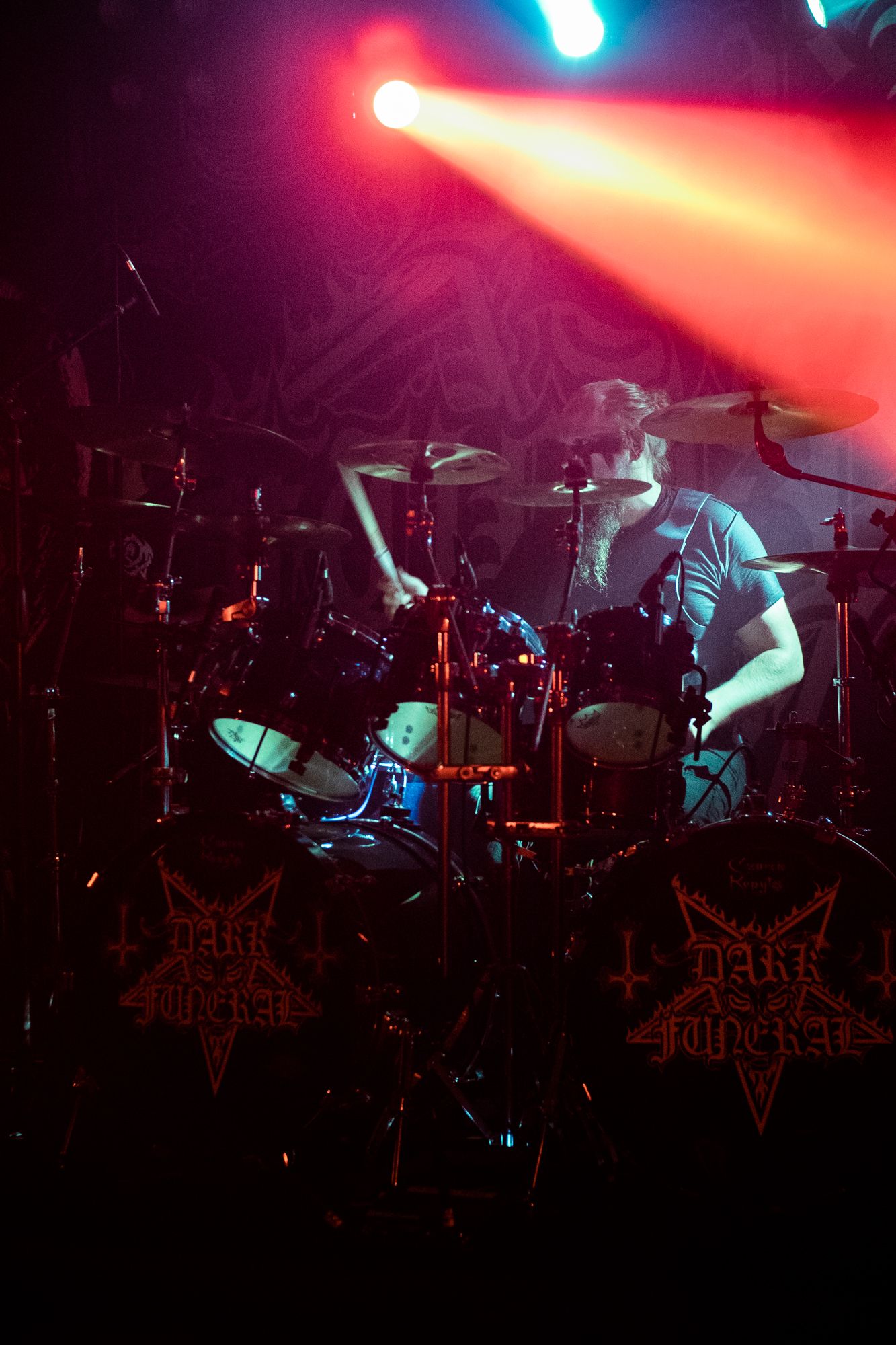 Last but not least, Dark Funeral took the stage as the final performance of the night. Dark Funeral reigns from Stockholm, Sweden. They have been together since 1993 and helped bring in the 2nd wave of black metal. This band definitely had a lot of stage presence and energy. They were so loud! The crowd was very into their performance. After their third song, they announced they were celebrating 30 years of performing together. They jumped into some older material from In The Sign. They had a very consistent and impressive performance. They closed the night with their encore consisting of (SPOILER): "Let the Devil In", "Temple", and "Where the Shadows Forever Reign."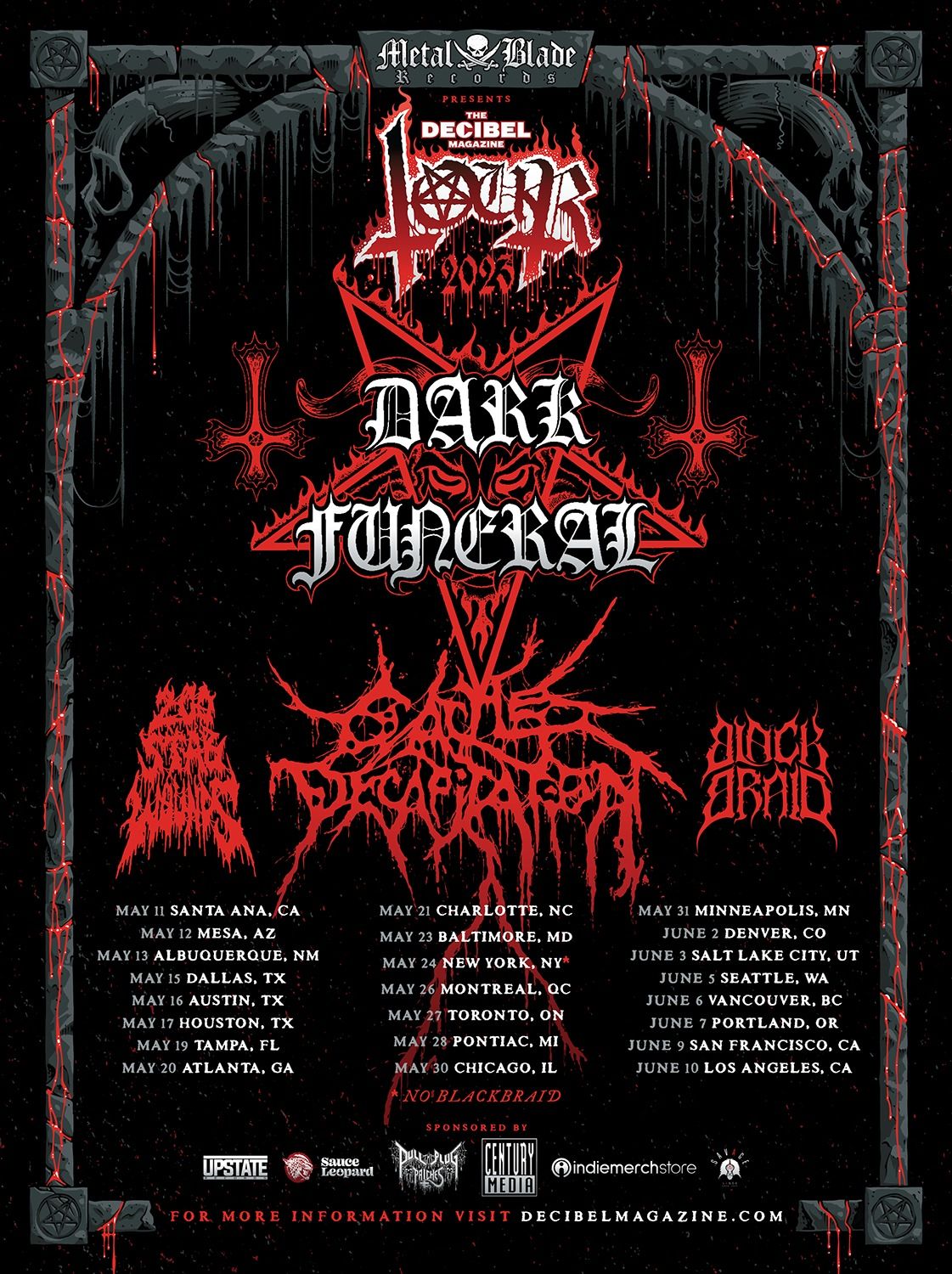 The last thing I would love to mention from my experience at this show was how nice everyone in the crowd was to each other! There was a young lady named Mariah and her brother, Jonah, who approached me and my friend asking for advice on where to stand to avoid getting hit in the pit. It was their first concert ever, and they had just started delving into metal just a few months ago. I have to say, this was an incredible first concert experience for them to have, and I am glad my friend and I were able to meet them! By the end of the show, other people from the crowd were approaching them and complimenting them on the merch they were wearing. I really love being involved with the metal community and seeing these types of interactions.
Overall, this tour package sounded fantastic and put on a great show. If you would like to check it out for yourself, they will be touring North America until June 10th!