by Lilith Jaime
Chaotic, destructive, and energetic are words that can easily define the new rising star ThxSoMch. Last year, the algorithm of YouTube did its thing and the single "SPIT IN MY FACE" went viral and was rapidly making it to the top of many international charts. But before getting into his music, who is he exactly?
Although his lowkey profile hasn't revealed much about his identity, Apple Music certainly knows he is a Canadian rapper that rose to stardom in 2022 thanks to a dark themed aesthetic and energetic tunes. Mainly, the interaction between the artist and the audience takes place on TikTok and Instagram, however, it doesn't tell much, and it is entirely focused on his music releases. So, this whole anonymity plays well with his artist concept.
Now, musically speaking, he has put out 11 songs, though none of them conforms to an album or EP just yet. They are just mere singles. As mentioned before, "SPIT IN MY FACE" was a breakthrough hit that blended post-punk and dark indie rock sounds. With a vibrant bass, a steady beat, and a peculiar voice range, the artist achieved to set a unique atmosphere that intrigued half of the internet, and consequently became a global success.
Other songs like "Hate" and "Keep it Tucked" are also notable thanks to their outstanding visuals merged with raw screams and rap that go from high to low pitches. In addition, the fast hip hop sequences are a usual feature in these two tunes. On the other hand, "Caroline" has a slower beat, but it keeps the essence of disrupted alternative rock melodies and harsh lyrics.
If the previous songs sounded right to you, the cherry on top of this promising musician is that he recently announced the release of his debut EP "Sleez" containing 8 songs, featuring his global hits, plus some new tunes. This may mark his way up in the music industry. So, if you haven't checked him out yet, then you totally should.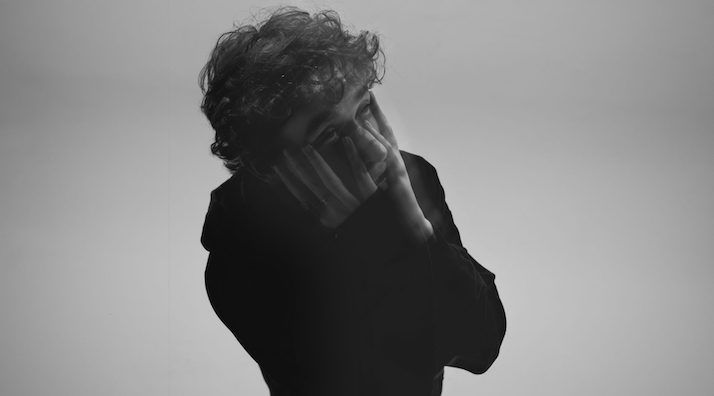 IMAGES VIA INSTAGRAM and ONES TO WATCH